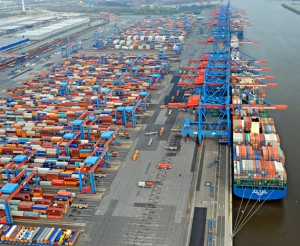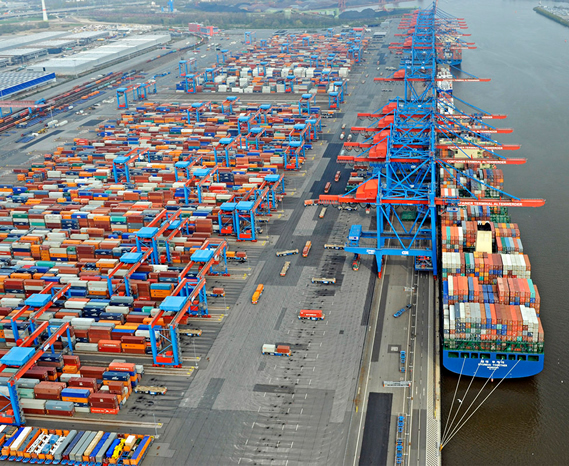 It can be exceedingly costly to ship big or oversized freight. However, there are3 Essential Tips to Cut Costs When Hauling Heavy Loads .This helps to save money.
3 Essential Tips to Cut Costs When Hauling Heavy Loads.
Packing should be adjusted.
If you're trying to save money on shipping, packaging can make the burden larger. You can change your packing by decreasing it, adding more products to a container, or deflating plastic packaging. This can help you save money by reducing your cargo's space.
Less-than-truckload shipping is a cost-effective solution for smaller packages. You can save money by consolidating large shipments of various products or shipments for all buyers into one shipment by employing total shipping.
The government can shut down your organization if you have multiple security issues. Appoint a safety manager to be responsible for the safety and coordinate continuous risk assessments.
Container type-3 Essential Tips to Cut Costs When Hauling Heavy Loads
Various container sizes have different costs. For example, transporting 40-foot containers is more expensive than transporting a 20-foot container. So, choosing the right container size will assist.
The most common and commonly used shipping container is the 20-foot container. It is the smallest in the conventional container range and is frequently used to transport heavy gear as well as raw n
Because it is light and tiny, the 20ft is used to deliver cargo to ports and places where complex lifting equipment is unavailable. It's also the most popular mode of intermodal transportation because it's the most convenient.
40-foot container
The 40-foot container is viral because it can hold twice as much stuff as a 20-foot container. The 20ft is frequently used to transport oversized loads, but the 40ft is frequently used to transport larger quantities of lighter consumer products. Cotton, furniture, clothing, electronics, and even automobiles fall within this category.
Container users face fines if their containers are overweight, so larger containers are utilized to transport more goods rather than heavier ones.
LCL CONTAINER
Less-than-container load and is a cost-effective and dependable means of transporting products. It is less expensive than traditional moving and relocation services because items are bundled with other cargo. You don't have to pay for space you don't utilize because pricing is based on the space used for the load.
You can carry your goods in a single trip with full-container load shipping (FCL). When you ship FCL, your cargo is the only thing on the vehicle, and there are no additional stops along the way.
Using our Automatic container loading system is one of the best methods to reduce labor expenses, avoid product damage, save production costs, and be more productive.
Creating incentive schemes for warehouse personnel also works well. On your four walls, try mobility in the warehouse. Reduced overhead boosts overall individual production because fewer people and equipment are required.
Think about bulk shipment.
If you ship frequently, you can cut shipping expenses by increasing the number of orders you send less frequently. Consider shipping freight orders in bulk rather than weekly, for instance. This strategy will cut down on the number of mailings you send out and the cost of each one. For time-sensitive shipments, however, this may not be a realistic alternative.
If you're transporting many items from place to place over a journey, you can store them closer to your consumers and save money on travel.
First and foremost, you must comprehend the security issues. Make sure your warehouse's operations are secure – be proactive about security. Avoid costly injuries at all costs. Avoid paying government fines as much as possible.
The government can shut down your organization if you have many security issues. Create a security manager responsible for all aspects of safety and conduct regular safety procedures.
Distinguish between spaces and strive to eliminate them. By making better use of vertical space, it is always possible to increase storage density in bins and racks. Eliminates movement during shipment, which reduces damage to shipping containers.
Increase the storage density by making greater use of existing storage space. Encourage organized activities closely linked to labor, efficiency, asset utilization, and inventory accuracy.
2022 logistics and shipments-3 Essential Tips to Cut Costs When Hauling Heavy Loads
Shippers, ports, carriers, and logistics providers have faced challenges in the previous year due to global supply chain disruptions, port congestion, capacity constraints, rising ocean freight charges, and an ongoing pandemic.
Experts predict that the strain on global supply chains will continue in 2022 and that the light at the end of the tunnel will not arrive until the second half of the year at the earliest.
Meanwhile, the continued pandemic has caused traffic jams at major ports on the US West Coast and in China, stranding hundreds of container ships at sea. Maersk advised its customers in January that the wait time for container ships to discharge or pick up cargo at the Port of Long Beach near Los Angeles is between 38 and 45 days and that the delays are expected to increase.
Logistics trends
With an effective shipping strategy, 2022 may be the most acceptable year for merchants. Although Covid-19 created supply chain interruptions, delivery times are projected to return to pre-pandemic levels. Based on our research, the average order volume per merchant climbed by 50%, indicating that the pandemic aided eCommerce sales.
According to logistics trends, shipping prices are expected to rise in 2022. The more challenging Covid-19 limitations in Hong Kong and China are causing this development. Furthermore, charges on delayed cargo, containers, cargo vessels, and airplanes that cannot move due to personnel shortages at ports and cross-border entry points have increased transportation prices.
According to logistics management trends, delivery lead time (DLT) is predicted to equalize by 2022. The ongoing pandemic and other geopolitical factors such as shipping container shortages, port congestion, and labor shortages have affected supply chains. Because of expanded shipping capacity, maritime congestion should become less of a problem in 2022.
Door-to-door container shipping service
The freight forwarder assures that the products will be picked up from and delivered to the end customer's specified destinations. It differs from door-to-port and port-to-port in that it starts and stops at specific addresses within the freight forwarder's service area.
When importing to the United States, you can ship Door-to-Door to make things easier. The UAE, Spain, Taiwan, the Dominican Republic, the Netherlands, and China. Ameritans offers Door-to-Door shipping to the United States.
What makes our door-to-door relocation services so effective?
You can sit back, relax, and let us handle the rest after you've booked your overseas relocation with us and scheduled the pickup of your home belongings.
A door-to-door shipping service includes all of the processes involved in transporting freight from the point of origin to the point of destination:
Goods will be collected from a given address and delivered to the port of origin—international shipping from the point of origin to the point of destination.
Clearing customs is required at both the origin and destination ports.
Delivery-Cargo delivery to the stated final address from the target port.
All ground transportation costs to and from the origin and destination.
Local cargo handling charges are incurred at both the origin and the destination ports.
Surcharges and freight on the ocean
Fees for customs clearance-Fees associated with customs clearance (excluding applicable duties and taxes).
Documentation management and delivery costs.
Maritime transportation.
Maritime transportation companies typically have a fleet of:
Cargo versatility;
Container transporters;
Barge transporters;
Bulk transporters;
Carriers of fuel;
Chemical transporter
Imports to united states.
The United States was the world's most significant importer in 2015. with $2.16 trillion in purchases. Imports into the US climbed at a 3.1 percent annual rate over the previous five years. From $1.8 trillion in 2010, total imports have climbed by 20%. China.
NAFTA partners Canada and Mexico, Japan, and Germany, are among its most essential import sources. Goods make up the majority of imports to the US, accounting for about 80% of overall imports. Machines, such as computers and broadcasting equipment.  Automobiles, and chemical products, such as packaged pharmaceuticals, are the most commonly imported goods.
For your import to the United States, choose between FCL and LCL. You have the option of shipping Full Container Load (FCL) or Less Than Container Load (LCL) when importing to the United States . The size of your shipment will determine this. If you use more than half of the container area, you should choose an FCL. Similarly, if you don't have much cargo, LCL would be the more cost-effective. Many importers prefer FCL simply because it allows them more control and reduces risk.
Customs.
Merchandise shipped by ocean freight must pass through customs at origin and destination ports. To release the goods customs authorities all across the world typically require the paperwork mentioned above. They may even seek a random or suspicion-based inspection of the product.
FAQS.
When did Exporting goods from the United States to another country for sale. Exchange, or other purposes begin?
In 2014, the US export business was worth 1.84 trillion dollars, accounting for 13% of the US economy. The United States is one of the world's top exporters. The essential ports are Atlantic, Gulf, and Pacific coasts. They provide access to all major markets including Europe, South America, and Asia.
With nearly 70,000 port cities at the top ten US ports, traffic has increased by about 5% per year. The export trade business is a booming industry in the era of e-commerce and the new global economy.
compare air freight and ocean freight in exportation
Airfreight accounts for around 3.7 percent of all containerized cargo handled globally. Perishable or time-sensitive products account for the majority of air freight. Airfreight is rough twice as expensive as sea transport, but it can be more dependent on the final stop.
Depending on the quantity of your shipment, you can ship FCL or LCL (less than a container load) when exporting. Most exporters ship FCL to manage shipment. Scheduling and ensure that their cargo is neither contaminated . Nor damaged by other cargo
list Export documentation needed for exports to the USA
Businesses wanting to export goods to another country. You must be aware of the country's rules and the necessary documentation.Tips to Cut Costs
Invoice for goods sold.
A bill of lading is a document describing the goods being transported.
Authorization to prepare and file the EEI in writing (Electronic Export Information).
Customs Goods must pass through customs at both their origin and destination ports.
Customs will require the paperwork indicated above to clear the items, and they may conduct a random inspection of the container. Similar to what TSA officials do at airports. The freight forwarder must submit documents electronically.Tips to Cut Costs
What are the 3 Essential Tips to Cut Costs When Hauling Heavy Loads?
Every year, the number of import enterprises rises, and rightfully so. Importing goods can be quite profitable if done right. Despite the large number of persons who seek to work as importers. Only a tiny percentage of them succeed. Because most import companies fail, importing a product requires meticulous planning and execution. Here are five vital principles for a successful import for anyone looking to establish or build an import business
Be aware of the policies that apply to hold-ups.
People have been known to keep their containers at the airport for longer than the "free" time provided. Ports and railway terminals levy a fee for containers left on site after this time has elapsed.
The price, often known as a demurrage charge, is calculated daily or based on the container's capacity. Regardless, demurrage fees can be rather substantial. As a result, businesses must be informed about the costs and when they will be implemented.
Learn the Guidelines for Packing.
For a successful import, imported items must be explicitly packaged. This is basically to prevent harm to the items.
Extreme weather and difficult loading conditions can cause damage to goods. To avoid damage, they must be packed according to the specifications.
Businesses should maintain track of the packing regulations and policies of the nations they are importing from while preparing an import.
Make sure you're collaborating with the right people.
Importing a product requires collaboration. If even one team member falls behind, the entire team slows down, and the import may fail.
Businesses must obtain import clearance from a clearing agent when importing something. Importers should select a certified professional cleaning agent to ensure a successful import. A business must have a commercial team to generate crucial paperwork, such as the commercial invoice while obtaining approval.
Having tremendous and qualified personnel on board is critical for both the clearing agent and the commercial team.
Know Your Way Around
The path between countries might be simple and direct at times. It isn't always like this. There is a higher chance of delivery delays when using indirect routes. As a result, firms must conduct route analysis and determine whether they should expect delivery delays
A company can cancel a cargo or pick an alternate route. This is after learning about the route and the likelihood of delays. This may assist in reducing import uncertainty.
Furthermore, transporting goods from one country to another may transit through several countries. These countries may occasionally
What Documents are  required for entry into the United States
Entry documentation must be filed within 15 days of the shipment's arrival date. These include, but are not limited to the following:
Evidence of right to enter Commercial invoice Entry manifest
Checklist for packing (if any)
Forms of declaration (if any)
https://oilmanmagazine.com/how-to-reduce-heavy-equipment-transportation-costs/