Moving goods to Dubai from USA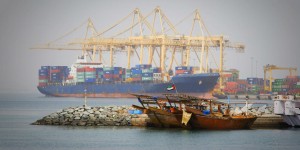 Shipping to Dubai from USA may have many challenges. But worry no more!!!!!! Because Ameritrans Freight he shipping company suits you best for your demands.
You can also choose USPS, UPS, FedEx, and DHL carriers for your shipping to Dubai from USA needs. In addition Ameritrans have affordable to shipping costs and delivery timeframes, you should also consider the carrier's trustworthy order tracking, pick-up alternatives, and other services.
Main container ports and destinations in UAE
Delivery to all emirates of the UAE is possible. Prices vary depending on the distance to the nearest port.
Abu Dhabi AUH (including Al Ain)
Dubai DXB,
Fujairah FUJ,
Ras Al Khaimah RAK,
Sharjah SHJ,
Umm Al Quwain UAQ
Ameritrans Freight team will advise you on the cheapest and most cost-effective route for shipping to the UAE from USA.
How much does it cost to ship a container to Dubai?
Various factors determine the transportation cost and price of a container. The average shipping cost for a standard 40-foot container will be about $10,000. Almost quadrupling from the previous year. This is due to container supply shortage and excess demand. So, consider these extra costs when planning your international move this year.
Shipping costs are calculatedusing following factors:
<h5″>Load/Weight:
The shape of the load directly affects the final cost. Sea freight containers measurement are for volume, not weight. But, for air freight, space is more limited and weight limits are lighter. So volume and weight are a consideration.
Type of transport:
The mode of transport determines the price and time it takes for the package to reach its destination. Air freight can be faster, but it costs expensive more than sea freight.
Distance:
Only fuel consumption is affected by total mileage. The total distance a container travels affects shipping costs.
This is why it is important to speak with a licensed professional international forwarder who can tell on the best port to ship to save money
Destination port:
Different countries have different taxes and duties that you have to pay on goods. Knowing these things in advance can save you money on shipping household items.
Season
As with many other industries, prices for international shipping fluctuate throughout the year. Immediately after Chinese New Year and during the summer months, most companies will raise prices. This is due to increased demand and very limited capacity.
Container size.
Standard container dimensions are 20ft and 40ft. But there are other variations, such as different sizes and refrigerated cabinets.
Supply and demand.
The global freight industry is determined by basic economics. During the busiest times of transportation, container prices increase, sometimes significantly
Sea freight prices from the United Arab Emirates range from $500 to $1900 depending on destination and container size
Although exports have declined over the years, the country still holds its position as her 32nd largest export economy in the world. Exports include crude and refined oils, petroleum gas, diamonds and gold. Imports include automobiles, jewelry, refined petroleum, diamonds and gold.
Shipping personal items and household items
This blog  explains  that you are moving to the UAE and want to ship your household and personal items. Therefore, you are less obligated to pay taxes and other fees.
Household goods and personal items include everything from furniture and clothing to bicycles, golf clubs and other used personal items.
New products and merchandise may be subject to different terms, duties and charges.
Air freight cost to Dubai/UAE
In many cases, it may be cheaper to ship small quantities by air to the nearest city in the UAE (transport costs from port to final destination may exceed savings).
Our team will make the best proposals according to your situation. Even if airfreight isn't cheap, the cost difference compared to the time saved is worth it.
Air Freight from United Arab Emirates to USA
Sea freight is the cheapest option.  But not the best if you want to receive your cargo as soon as possible. The fastest and safest mode of transportation is air freight. There is no faster way to get your goods from the United Arab Emirates to the US. But you have to consider the high prices. Airmail is the best choice if you have the option, as it only takes 4-8 days to ship. Air transport is highly recommended for transporting valuables, flowers, food, plants, medicines.. Please note that the items must be lightweight and small enough to fit on a maximum of 2-3 pallets.
Cost of car and vehicle transportation to Dubai/UAE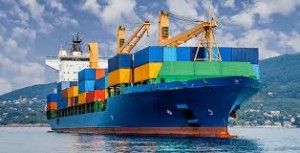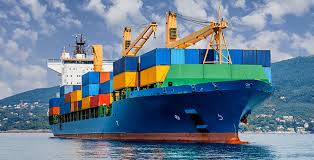 There are two main ways to ship a car to the United Arab Emirates: shipping container or RORO (Roll-On-Roll-Off) service. If you're shipping other household items, it's worth checking to see if you can save money by shipping them in the same container.
Cars, bikes, RVs, caravans, and boats can all be shipped to UAE and Dubai. We have a special service for transporting luxury cars to Emirates.
How much does it cost to ship a car from Dubai to USA?
Shipping a car from the US to Dubai starts at an estimated cost of $1950. The United Arab Emirates is one of the largest automotive industries for rare exotic, sports and classic cars. Foreigners living here usually want to bring UAE cars with them when moving to their US hometown. Most are imported vehicles from Dubai as that is where most of these vehicles are located.
Importing Cars from the United Arab Emirates to the United States
Ameritrans Freight Shipping has over 20 years of experience in the international car transportation industry. As a result, we have improved motor transport to and from destinations such as Dubai, Abu Dhabi, Ajman and Jebel Ali.
Below is the process for shipping a car from the United Arab Emirates to the US and to understand the cost of shipping the vehicle including:
Freight and insurance are included when the vehicle is shipped
Transportation, storage and delivery costs after vehicle arrival
Duties, taxes and fees
Respective registration and vehicle insurance regulations in Dubai
Other additional import fees and logistics delivery service provider fees
Choose an international car carrier and your preferred shipping method to transport your vehicle from the US to Dubai. Ameritrans Freight Shipping will propose according to customer's request.
Our main Destination:
California
New Jersey/New York
Florida
Texas
Georgia
Why choose our RORO shipping service to United Arab Emirates?
If you want efficiency and reliability, this is definitely the company you need. Our expertise in the transportation industry, strong carrier network and understanding of RORO freight make us the best international shipping partner for our customers.
Specialized in international RORO traffic. We understand the local business culture in the Middle East and have deep knowledge of import and export procedures. We know the system, ports and customs rules.
RORO services
We offer door-to-port and port-to-port RORO services to Abu Dhabi and Dubai for personal and business purposes.
With our huge network of carriers and agents, we can guarantee you the best rates and most cost-effective RORO services for the UAE.
We are one of America's most trusted carriers, having handled thousands of shipments for over 20 years. Our team is highly qualified and experienced to handle the most complex projects, ensuring your cargo arrives undamaged.
Our RORO shipping service extends to ports all over the world, so your location is never too far from our reach. Whether you need to transport a car, RV, boat, van, bus, truck, or heavy equipment to Abu Dhabi or Dubai. Ameritrans Freight offers the best roll-on roll-off delivery service.
Requirements for importing a car into the United Arab Emirates
UAE residents can import cars less than 10 years old. However, older vehicles require special permission from the responsible authorities. We also recommend importing a left hand drive vehicle as in the UAE he is only allowed to drive a right hand drive vehicle if  is over 25 years old. The car must not be damaged in any way prior to importation.
Required documents to import accident cars from USA
Before you start importing your vehicle into the United Arab Emirates, make sure you have the following documents:
The original receipt of the car as proof of ownership and value
Certificate of origin
Originals and copies of passports, visas and driver's licenses
Original shipping receipt
Credit to pay customs duty
Cargo shipping from USA to Dubai
Shipping to Dubai from USA is  destined for the following three locations:
Dubai, Abu Dhabi, Jebel Ali. These cities also have the largest ports for container cargo. This is why shipping to Dubai, Abu Dhabi and Jebel Ali is the easiest for our products.
It is important to note that most steamships use Dubai as their port of entry when shipping sea freight from the United States to the United Arab Emirates, but this may vary depending on the type of service.
If you use the container shipping service, declare your cargo here. The partner agency will arrange the inland transportation of the goods if necessary. Alternatively, the customer can collect the cargo themselves at the loading facility. This means that even if you ship to Sharjah, we can deliver directly to your door.
Container shipping rates from china to Dubai
When shipping cargo from China to the United Arab Emirates, the following points should be considered:
 Customs Regulations and Regulations and Shipping Fees.
Dubai is an important business hub between Asia-Pacific Europe in the region and supports his UAE's development as a global trade and economic hub in the region. However, if you have never heard of the possibility of sending goods from the Far East to the Middle East due to high costs or customs issues, you should seek help. Our goal is to make it easier and more convenient to import products and services from China to the United Arab Emirates.
Shipping from China to United Arab Emirates
Cargo transport by sea is the most popular method for moving goods between China and the United Arab Emirates. It is the most economical choice, which is why it is.
In tandem with growing air freight rates, sea freight costs are also rising steadily. Not only has it been transported. As well as ports, container sizes vary. It goes without saying that the cost of an FCL vessel is influence of  both the cargo's weight and its distance from the final destination. For various locations from China to the United Arab Emirates, costs for 20″ and 40″ are  examples.
How much does it cost to ship a cargo from India to United Arab Emirates?
Freight forwarders provide freight rate quotes from India to UAE based on the following criteria:
Type of product to be shipped
The size, weight and volume of these goods;
Mode of transport (FCL, LCL, or Air)
Distance from start to goal
The type of delivery service requested (such as port-to-port or door-to-door)
Sending a package to UAE FROM USA
When sending goods weighing less than 100 kg, there is usually no significant difference in freight charges for sea or air freight. In such cases, many companies choose the faster option. Usually air freight. If the goods weigh more than 100 kg, sea freight is usually cheaper than air freight.
Most carriers, including Ameritrans Freight. Do not handle shipments under 34kg. For such shipments, it is best to use the services of an international courier.
How long does it take to ship a cargo from India to UAE?
The time it takes for air or sea shipping from India to the United Arab Emirates varies greatly. Airfreight is by far the fastest method. Shipping from Delhi to Abu Dhabi can be about 1 day. Most air freight shipments from India to the United Arab Emirates take 3-7 days.
Shipping a freight container from India to the United Arab Emirates takes between 11 and 38 days. The port you choose, your airline itinerary, and whether you choose LCL or FCL all affect transit time.
Prohibited items when Shipping to Dubai from USA
All countries have lists of prohibited items for import. The United Arab Emirates has very strict policies regarding the handling of prohibited items, so we recommend that you review this list before shipping.
Below is a list of items prohibited for import.
Products that cannot be shipped from the United States to Dubai
Controlled substances and narcotics
Protected and endangered animals
Pirated content
Content that violates Islamic beliefs and public order and morals
Obscene Literature and Materials
Counterfeit money
Products from Israel
Dubai customs Regulation
Regardless of whether a company is incorporated in the UAE, Free Trade Zone (FTZ) or mainland.  Importing goods into the country requires the appropriate trade permits from the relevant authorities.
The UAE Customs Authorities also require necessary documentation that is essential for smooth customs clearance and must be submitted by the UAE consignee/agent.  Upon receipt of the delivery order from the carrier.
Commercial invoice
Certificate of origin approved by the Chamber of Commerce of the country of origin
Detailed packing list with relevant HS codes
Air waybill
RORO shipping companies in Dubai
Fleet Line Shipping Services LLC – Dubai
Aeon Shipping LLC
Al Mesbah Al Zahabi: Shipping Company in Dubai & UAE
LAC shipping company
FAQs
1. What cargo can be transported in a container?
No matter what kind of cargo you are handling, you should always choose the right container for the job. For example, shippers typically find dry shipping containers suitable for shipping bulk cargo, a very common type of cargo. This is because they are hermetically sealed and come in different sizes and dimensions. However, they may not be the best choice for perishable cargo as they lack ventilation or refrigeration
2. What documents are required for international shipping to the United Arab Emirates?
Overall, the documents essential for sea transportation can be divided into two categories:
Common documents essential  for shipping  such as bills of lading, packing lists, commercial invoices, and other documents. This  depend on country-specific requirements or type of cargo being transported.
3. How are  charges

for Shipping

to Dubai from USA calculated?
Estimating how much you will end up paying for ocean freight can be difficult. The size of your shipment, the Incoterms you choose, the type of container, and your route all affect the cost, but many other factors depend on the specifics of your shipment. This applies, for example, to surcharges for dangerous goods and sensitive goods.
4. How much space does my shipment need in the container?
Small shipments are usually shipped in Shared Containers (LCL). This is a cheaper shipping option as the shipper only pays for the space the shipment occupies. The smallest (20 ft) volumetric capacity is 1,172 CFT / 33.2 CBM and the largest (45 ft) can deliver up to 3,122 CFT / 88.4 CBM. If you choose a full container (FCL).  You can choose from a variety of sizes and capacities.
5. How long does it take to ship from the US to Dubai?
It takes about 3-10 business days for fast shipping methods. 10-20 business days for slow shipping methods.20-30 business days for slowest and cheapest shipping methods to deliver a package to the United Arab Emirates.
6. Can I buy a car in the UAE and have it shipped to the US?
Most of our customers import vehicles from Dubai or Jebel Ali. These ports generally offer the least hassle service from the UAE. If you are unable to ship your vehicle from Dubai or Jebel Ali, we can arrange transportation to these ports from anywhere in the UAE.
7. What are requirement for Shipping from USA to Dubai
The information applies to those who go through the import process themselves. But it is usually done by a receiving agent in Dubai.
All goods entering the UAE, whether by sea or air, are subject to customs clearance procedures: First, the individual must submit a detailed customs declaration. This include the required extra documents ;
Bill of lading/sales agreement if shipping the vehicle.
Register the customs declaration with the responsible customs officer.
Transfer goods for testing, verification and inspection.
Valuation of goods for payment of customs duties.
Product release.