What determines freight rates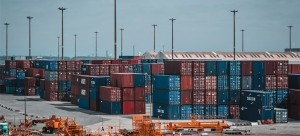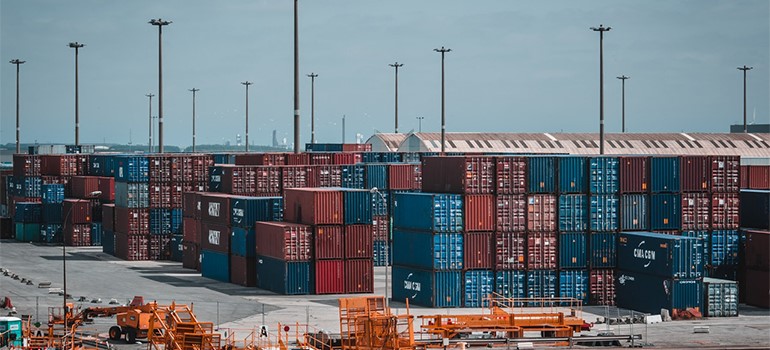 Factors that affect freight rates, Below are the Factors Affecting Freight rates, international shipping rates, Theory of Freight rates, Calculate freight rates, Truck freight rates and Air cargo freight rates
Freight rates.

Calculate freight rates.

Container shipping rates.

ocean freight rates

Truck freight rates

Air cargo freight rates

External factors that affect freight rates.

Economic factors that affect freight rates.

FAQS.
Freight rates and international shipping rates
Freight rate is a cost of transporting cargo from one location to another. The cost is determined by the type of cargo, mode of transportation (truck, ship, rail, or airplane), cargo weight, and distance to the delivery location. 
Calculate freight rates
Many shipping firms, particularly air carriers, calculate prices using dimensional weight, considering the cargo's weight and volume. Although freight rates fluctuate, one constant impact on your bottom line remains. Any supply chain and logistics organization must budget for freight. Planning becomes a time-consuming effort with rates that can fluctuate by 50%. Factors Affecting Freight rates, international shipping rates,  Theory of Freight rates, explained.
Container shipping rates
Shipment of containers Ocean freight, which accounts for a 90percent of worldwide trade, is often seen as critical to the modern economy's survival. The thousands and millions of businesses that import and export goods to and from all corners of the globe are the most significant contributors to this massive industry. Because shipping is so intimately linked to the economy, even minor changes in demand, supply, and international trade, in general, can have significant consequences. Factors that affect freight rates
Shipping rates for containers are determined by several factors, including route, volume, and carrier fees. However, other external elements impact container shipping rates and are beyond the carriers' control. Disruption charges such as delay and imprisonment and immigration checks are impossible to predict. These fees are never included in container shipping prices, but they can significantly impact your total shipping expenses. The price of shipping a container internationally can vary greatly depending on various factors. Shipping a 20ft container from one country to another should cost between £1,000 and £5,000 
Ocean freight rates
 While still, such costs are largely out of the distributor's control, there are several things the carrier may take to reduce the likelihood of their occurring. These include getting all of the paperwork in order and submitting it on time. The tiniest errors in your paperwork could set off alarms, prompting customs to inspect your package. This might happen both at the origin and the destination. Having all of your 'i's crossed and 't's dotted can greatly lessen the chances of your shipment being detained for inspection and running into problems. Factors Affecting Freight rates, international shipping rates, Theory of Freight rates simplified
Truck freight rates
A truck freight rate is an amount a shipper or broker will pay you, the carrier, to transport a shipment. Although the premise is straightforward, trucking charges per mile can fluctuate dramatically based on the season and current fuel prices. It's critical to have the up-to-date and correct information regarding trucking freight rates when estimating trips and negotiating costs with customers. The cost of trucking freight is computed per mile. As a result, the number of kilometers between your starting location and your destination is the most crucial factor to consider when calculating truck prices.
Air cargo freight rates
Airfreight charges normally range from $1.50 to $4.00 per kilogram, with an average value of $4.00 per kilogram. Documents, pharmaceuticals, fisheries products, manufacturing samples, consumer electronics, manufacturing samples, l, and Fashion apparel, are examples of commodities transported by air that have high unit values or are particularly time-sensitive. They also incorporate specific just-in-time inputs: manufacturing and spare part emergency shipping. Factors that affect freight rates
Because most businesses ship modest volumes of fewer Price commodities, demand for air freight exports from landlocked developing countries has been restricted. Cut flowers, electronic equipment, and fresh fruits and vegetables are the most common exports from underdeveloped countries by air. High-value consumer products are frequently imported by air. However, in the absence of a sufficient outgoing flow, the inbound air will stagnate, making the freight rate by air higher.
External factors that affect freight rates
Freight is in scarce supply
To put things mildly, a lack of trucks is a typical logistical concern for shippers. And one over which they have no control. Since the adoption of the Standards required last year, the trucking scarcity situation in the United States has worsened, leading trucking availability to become rare and supply chains to grind to a halt.
As a normal market reaction to trucking constraints, ocean freight prices rise. As capacity declines and demand rises in tandem, rates climb. As a shipper, you'll have to pay a premium price for a carrier or disrupt your supply chain. They were rerouting freight via alternate routes and ports and preparing your shipment far ahead of schedule. Avoiding delays in the face of transportation shortages can be as simple as rerouting freight via alternative routes and ports, organizing your shipment much sooner than usual, and having a contingency plan. Factors Affecting Freight rates, international shipping rates, Theory of Freight rates at its best.
Periods
Freight costs are heavily influenced by climate variability. Costs rise in tandem with increased demand. Rates naturally rise when transportation becomes a top issue. Supply chain firms must forecast as accurately as possible from prior years to avoid blowing their freight budgets. Establishing a relationship with your freight supplier or hiring a reputable third-party logistics provider to control transportation charges will help you stay on budget throughout market swings.
Because China is the world's second-largest exporter, much of the manufacturing and sales activities come to a halt during specific times, such as the Chinese New Year in January/February and the National Day Golden Week in the first week of October. Every year during these times, this has had a huge impact on the global supply chain. Factors that affect freight rates
As a result, there is a rapid spike in item shipment before the holidays. During this time, freight prices rise. Because of the high traffic volume during these seasons, getting a container may be difficult. international shipping rates, Theory of Freight rates explained.
Interruptions
Interruptions have become a new style of working in the last year. The climate takes a turn. There are times when there are shortages. Pandemics occur. These disruptions influence all supply chains, increasing transportation requirements and freight prices. As a result of these inefficiencies, packages are rerouted, shipping needs are adjusted, and fulfillment centers working diligently to fulfill orders face additional consequences. These inconsistencies obstruct budgeting and drive-up freight charges at the last minute.
Range
The further the range between the original pick-up site, which is often a fulfillment center, and the final destination, the higher the shipping cost. However, freight charges are affected by the delivery's geographic location, mode of conveyance, capacity, and complexity. Experienced 3PLs can assist in determining the optimal strategy for reducing distance-related costs. Adding fulfillment facilities near locations where you deliver the most, reducing the number of deliveries to remote places, and deferring delivery until fully loaded trucks are all strategies to decrease freight expenses and keep your entire transportation budget in check.
Efficiency and versatility
Delivery turnaround times have shrunk to historic levels since the outbreak of the epidemic. Versatility around deliveries is difficult, but it can substantially impact your freight prices. Same-day and overnight deliveries are now the norm, so delivery versatility is difficult. It's critical to optimize routes, eliminate driver idle time, and strive to maximize delivery to specified destinations while organizing deliveries. Factors that affect freight rates
Working with a seasoned third-party logistics provider can maximize efficiency and versatility. Logistics companies can help you improve your delivery speed and save money by identifying areas that could be more efficient and enhancing speed through route optimization.
A Consignments' Volume & Flow rate
Freight class is affected by volume and thickness, and freight prices are affected as a result. The more compact the container, the more transportation space is required. The more space and labor required to carry your goods, whether by land, air, or sea, the more you'll have to pay. Select high-quality illumination packing and collaborate with your preferred carriers to save money. Shippers who provide exceptional customer service and efficiency to their transportation partners generally benefit from lower carrier rates and repeat customers.
Charge for Emergency Storage
When shipping lines decide it is required, they can impose various surcharges. One such tax, the Essential Container ships Charge, addresses the rise in fuel expenses. Bunk Depending Entirely is another levy that covers the fluctuating costs of fuel due to market fluctuations. The Essential Container ships charges, on the other hand, are known in advance. However, because the Charge for Emergency Storage is imposed as an emergency charge, it is only discovered at the last minute. As a result, the ultimate delivery charges fluctuate wildly.
The Urgent Fuel Service charges are levied when carriers anticipate rising fuel costs. Because the shippers often have little control over this, they claim that it is an unfair practice.
Because the shippers frequently have no control over this, they argue that it is an unfair practice. Many individuals believe the Charge for Emergency Storage is used to compensate shipping lines for operating losses caused by rising fuel prices. Theory of Freight rates explained. Factors that affect freight rates
General Rate Increase
The change in ocean freight charges made by the container shipping lines themselves is a General Rate Increase or GRI. GRI is typically used to assist various carriers in recovering from a downward market movement during the seasonal cycle. GRI is only used once if the year is pretty consistent. However, there have been situations where the GRI has been used many times in a single year.
Any maritime freight rate can be supplemented with GRI. However, GRI has been applied to imports rather than exports, particularly those from the Far East. The carriers have complete control over which routes the GRI affects and how much.
According to US regulations, shipping lines must notify the Federal Maritime Commission of rate hikes 30 days before they. This rule, however, only applies to US ocean freight rates; in other nations, it could take as little as a week. This might mean that you'll be charged nearly twice as much if you didn't lock in your reservation the day before GRI went into effect. Factors Affecting Freight rates and international shipping rates across the board
Economic factors that affect freight rates
The gasoline prices
Maritime and land transportation expenses are linked to gasoline prices. Cargo ships and transport trucks become much cheaper as gasoline prices fall, lowering transportation expenses. Customers benefit immediately from the savings (or losses) or indirectly through a fuel cost component included in a carrier's pricing plan. Runners will, of course, pass on the cost of higher gasoline prices on retailers.
Geopolitical situations
Pirates and renegade states have emerged as significant dangers to the international marine trade. According to the Bank Group, global pirate losses in 2014 were anticipated to be over USD$18 billion, forcing up the cost of average freight as corporations were compelled to change shipping routes and pay higher insurance rates. Factors that affect freight rates
State intervention is required 
Authorities, for example, frequently enforce a maximum driving time limit for commercial operators, which might have a direct impact on the freight industry's bottom line. Other government rules may have an impact on freight costs. 
Factors that affect freight rates demand
Pricing is influenced by both the volume of product transported by operators and the underlying costs. Operators may be tempted to charge a premium for limited space if capacity is scarce. On the other hand, if the business is slow, a carrier may be persuaded to provide a lower charge, at least temporarily. Factors Affecting Freight rates highlighted.
The capability of the truck
Many transportation businesses have an older inventory with fewer trucks. While these trucks are perfectly acceptable, new vehicles are built to optimize storage space, allowing a truck to split the room.
Customer loyalty is important
Merchants who can provide a carrier with regular, continuous business are better positioned to get a better rate, especially if demand is low across the industry.
Commercial driver jobs are scarce
Transportation expenses could rise as wages rise and carriers compete for truck drivers. Carriers may have difficulty finding drivers as older drivers retire. Recruiting new drivers is challenging; the job can be demanding. It often necessitates a distinct driver's license class (courses to certify new commercial drivers can take weeks or even months to complete). Furthermore, many logistics firms are finding it difficult to compete with 'in-house' truck driving jobs, which pay higher and maybe less stressful Factors that affect freight rates
FAQS
How much do the majority of trucking companies charge per mile?
According to the National Private Truck Council, the average trucking cost per mile for private fleets in the United States is $2.90.
What should I charge to transport freight?
The following are the current rates for the most common types of freight trucks: Van charges range from $2.30 to $2.86 per mile on average. Reefer rates are currently average $3.19 per mile, with the Northeast having the lowest rates at $2.47 per mile. The average flatbed charge is $3.14 per mile.
How do you determine Factors that affect freight rates truckload?
The cost of trucking is determined per mile. To begin, calculate the distance between the beginning and ending points. To determine your trucker freight rate, split the full charge by the number of miles between destinations.
What causes China's freight rates to be so high?
China reopened its economy faster than the US and Europe when the world went under global lockdown in response to COVID-19. On the other hand, China could not send manufactured goods because the shipping containers required were stranded in those two places. This led to a shipping container shortage for China. Factors that affect freight rates
What are the rates for independent truckers per mile? Theory of Freight rates.
Total driving labor expense per mile industry figures range from $0.49 to $0.83 ($0.67 per mile on average).
https://www.sec.gov/ix?doc=/Archives/edgar/data/1370880/000137088020000027/a10-qxfeyex20200630.ht
Please contact us at:
TELEPHONE NUMBER: +1(800)-413-2452
FAX: +1(800)-413-5461
EMAIL: anthony@ameritransfreight.com.
For all your freight rates needs.
Ameritrans is fast, reliable, and efficient.