BENEFITS OF OCEAN FREIGHT SHIPPING.
Ocean freight covid impact, Ocean freight  shipping before the impacts of covid-19 interferences, it had the following benefit: It has a versatile and cost-effective method of carrying smaller, less time-sensitive shipments between major ports across the world. This adaptable delivery option can handle everything from a tiny package to a huge haul. The benefit is that you can ship your items as soon as they are ready, rather than having to wait until they fill an entire container.
Keep in mind that while shipping LCL, you can't choose which other sorts of goods you'll be sharing the container with. Furthermore, because the container is shared by numerous people, there may be delays beyond your control and this has been affected affected by covid -19.
What is the Process of ocean freight Shipping?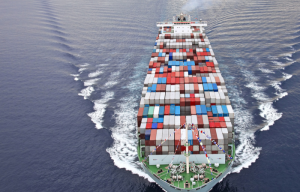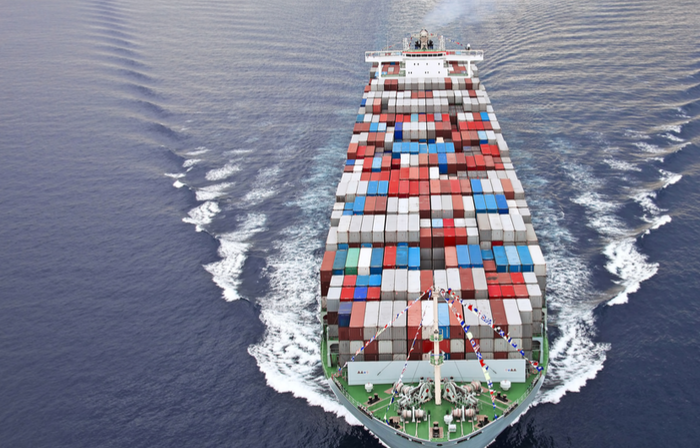 Several shippers share a container in an LCL shipment. Because the cost of shipping a full container is shared, an LCL shipment is usually cheaper when cargo volume is insufficient to fill a full container. When comparing the cost of a CBM between an LCL and an FCL cargo, the LCL will be more expensive, but the entire price will usually be less. Ocean freight covid impact
COST OF LCL SHIPPING FROM FREIGHT FORWARDERS AND HOW IT IS CALCULATED.
The cost and rate of an LCL is mostly determined by volume, which is commonly measured in cubic meters (CBM). The more space you require, the more you will be charged. When calculating LCL shipping costs, weight is also taken into account, but because container ships can handle massive amounts of weight, volume normally has a greater impact on final expenses.
Freight forwarders charges
Some of the line item charges that freight forwarders impose have varying wording, but what they charge is usually an international norm. Aside from the cost of ocean freight, which is paid to the shipping line for transporting the goods from point A to point B, there are other fees associated with an LCL shipment.
ocean freight shipping prices
These fees cover things like chassis fees, which are split among the consignments in the same container. Other fees that are sometimes added to LCL shipments include warehousing charges, which are charged since the container must be relocated to a warehouse and sorted according to the consignments, as well as other specific handling fees. The entire cost per CBM for ocean freight can vary significantly and this has been affected by covid-19 interferences.
LCL SHIPPING QUOTE
The LCL quote price from Freight Forwarders is determined by: Ocean freight covid impact
Pickup zip code: The price of collecting your shipment from the warehouse or facility.
Origin: LCL shipments must be loaded onto containers alongside other shipments at a Container Freight Station, or CFS. This is also known as container filling.
The cost of journey: The cost of the maritime voyage is the main segment. Although this is the most important aspect of the shipping, it may not be the costliest. Charges at the CFS can be exceedingly high in some cases because they demand a lot of machine and labor.
Destination: LCL cargoes must stop at a CFS for unstuffing, when they arrive in their destination country.
Delivery:The cost of transporting your items to the facility you want.
HOW AIRFREIGHT AND  OCEAN FREIGHT COSTS ARE CALCULATED.
Air freight and LCL costs are calculated using weight and volume.  However, in airfreight, weight is the key factor whereby it is relatively small weight increases mean much higher prices while for LCL, space makes a bigger difference than weight. Therefore, LCL will be much cheaper for heavier goods. Air freight prices and transit times do not vary much based on the destination port.calculation of air freight and ocean freight was impacted by covid-19 pandemic because it led to low cost of containers and clients were interrupted by increment of the cost.
LCL vs. FCL: What's the Differences.
The term "full container load" refers to the amount of cargo that can be transported in a single container. On an FCL arrangement, the consignment takes up the entire container and is not shared with other consignees. Multiple consignments share space within a single container in an LCL (less than container load) shipment. The customer pays for the entire container space with FCL, whereas with LCL, the buyer simply pays for the space that the shipment takes up in a single container.
Expert advice on obtaining the most competitive LCL shipping prices
Get quotations from a few different freight forwarders.You will not just be able to choose the best price if you have many quotations. It will also provide you a better understanding of market pricing and LCL shipping costs and taxes. That is, you may receive a quote that is significantly higher or lower than market LCL shipping costs – but you won't know unless you compare a number of quotes. Ocean freight covid impact
Don't forget to account for pallet dimensions.Suppliers will always offer box measurements for your items, but make sure to ask for pallet dimensions as well. Pallets take up space in the container, which you will be paid for.
Keep in mind that fragile items may require additional space, so plan accordingly.Bales, Boxes, Pallets are stacked in most LCL shipments to maximize container space. If you're delivering flat screen TVs, though, nothing should be piled on top of them. Because your cargo leaves less room in the container for subsequent products, your charges will be greater.
Book door-to-port, port- to- door or door-to-door service with your freight forwarder to avoid hidden LCL costs and taxes. It's possible that you'll receive an LCL quotation that appears to be too good to be true.
Familiarize yourself with warehouse policies.warehouse policies are subject to change. If you know what your requirements are, you can often have your supplier handle them, saving you money in the long run.
Recognize the container's inner measurements. A 20-foot container isn't really 20 feet on the inside, at least not from the outside. Make sure you understand the internal dimensions of containers to determine how much container space you truly need – and if LCL or FCL is the best option for you. Ocean freight covid impact
ADVANTAGES OF LCL GROUPAGE FREIGHT.
Groupage is the most cost-effective alternative for all those tiny shipments that would not be enough to fulfill a load if shipped separately.Ocean freight  shipping before the impacts of covid-19 interferences, it had the following advantages:
make a financial saving
Break the load as little as possible (the fractional execution of a transport with different vehicles)
reduce the likelihood of loss and harm
lower the cost of packaging
insurance expenses are kept in check
improve delivery times as well as loading and unloading procedures;
maritime freight Shipment.
LCL shipments, also known as groupage, are maritime freight shipments that share space in a shipping container with cargo from other shippers.
When to Book LCL?
LCL prices are dependent on weight and volume when your volume is less than 13m3. When the volume of your package is less than 13m3, shipping via LCL is less expensive. With LCL, you can save money on shipping. When you need to schedule last-minute shipments during busy shipping season: When there is a lot of traffic, LCL shipping is easier to get a slot than FCL shipping. With LCL shipping, you can reserve a place.When cargo volume is too large for a full container but not enough to fill two containers, the most cost-effective alternative is to fill one FCL container and send the remainder via LCL.
What is Consolidated Shipping, and how does it work?
     Consolidated shipping is when a consolidator combines multiple LCL shipments from different shippers in to a single full container cargo. Shippers who participate in consolidated shipping receive preferential prices. The shipments are then deconsolidated into their original LCL shipment when the whole container shipment arrives at its destination.
Benefits of Consolidated shipping.
Ocean freight consolidated shipping before the impacts of covid-19 interferences had the following benefits:
Saving money. Shippers frequently use only half or two-thirds of a trailer, but must pay for the complete amount of space. Consolidation services combine many LTL shipments bound for similar destinations into a full truckload, and you only pay for the area your freight occupies.
Damages are less likely to occur. Consolidation uses a methodology that dramatically lowers product handling as freight goes from shipper to consolidation center to receiver/consignee, unlike LTL, which uses a hub-and-spoke distribution mechanism with several touchpoints. Product damage is less likely with fewer touches.
Rapid market entry. A consolidation strategy might assist you in getting your freight delivered on time and on budget.
Options for Service Consolidation.
Shipments from multiple shippers share space on an aircraft using this method. The same master way bill is used for all shipments, but each shipment has its own house way bill. This system organizes cargo. Air freight consolidation is extremely fast and will get your shipment to its destination as soon as possible. The cost of shipping consolidated freight by air is one disadvantage. Moving freight by air is typically the most expensive shipping method.
Methods of ocean freight shipping
and how

this methods was impacted by covid-19 interferences.
LCL shipments are commonly referred to as LTL shipments when using this method. Because these shipments aren't large enough to fill a truckload on their own, they're combined with others to make a full truckload.
Ground shipment is the cheapest option, but it is also the slowest and most prone to delays.
Ocean freight is ideal for transporting large items. Ocean freight is typically shipped in containers of various sizes (20ft wide, 40ft high cube, or 40 ft.
The three ocean freight shipment was too much impacted by covid-19 interruptions since the clients would opt for the cheapest method of shipment.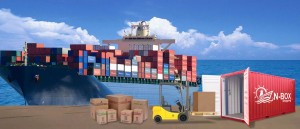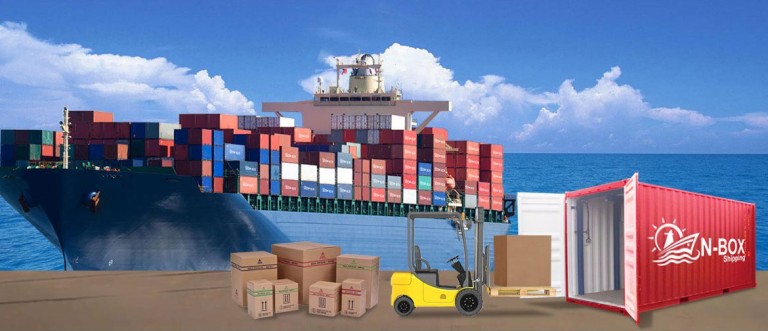 FREIGHT FORWARDER CARGO SERVICES.
When a consolidator takes an LCL cargo, they assume responsibility from the CFS (Container Freight Station) at the loading port to the CFS at the discharge port. This should generally include any liability for cargo damage incurred during the container's loading process (unless there are specific exclusions in the trading terms of the LCL operator).
When a shipping line offers LCL cargo service in a country, it may only do so to a few major ports rather than all of them. It is preferable to engage the services of a freight consolidator or groupage operator if a shipper requires LCL cargo service to multiple ports.
A consolidator will take cargo to numerous ports but may use a "hub" to consolidate the various LCL cargo that they receive, while delivering a service that is comparable to that of a shipping line .since the covid-19 begin the ocean freight services has been interrupted so much that has lead to low services in ocean freight company.All  ocean freight consolidated services had impacts on covid-19 interferences.
The LCL shipping tracking procedure.
To check your Container status details instantly,
enter your LCL Logistics Container Tracking Number / Bill of Lading (BOL) No / Booking Reference Number into the web tracker system.
To go to your main LCL Logistics Container Tracking Page,simply enter your tracking number in the web tracker box and click the track button.In most cases, a tracking number is made up of 11 digits (Prefix 4 letters and 7 Numbers). For instance, ABCD 1234567.
The impacts of COVID-19 interferences on ocean freight shipping. 
In light of Covid 19 pandemic, shipping industry was one of the sectors which ushered the effects from the pandemic. As part of shipping industry, ocean freight shipping had Ocean freight covid-19 impacts on gravitating lcl companies demand..  The lack of manufacturing firms from China to continue with their operations had a ripple effect on the shipping industry and mostly the less container load. As the shipping in less container load depends on the manufactured products from the industries, it proved more difficult for their shipping operations to progress. The container volumes went down drastically especially for the routes comprising of the nations that were significantly hit by the Covid19 pandemic.
With the restrictions inflicted by different nations to contain the spread of Covid19 pandemic, production in manufacturing zones were adversely impacted. Different processing and manufacturing companies urged their employees to remain at home to prevent the spread of covid19 pandemic. In this way, the production volumes reduced leaving the shipping industry and especially (LCL) with few products to transport. The consignees had non to make orders from as there was less productions going on in the industries. Shipping companies specialized in less than container load were left with nothing to ship from one country to another or continent to continent. Their services demand went down as the clients restricted themselves in their homesteads due to the fear of contradicting pandemic. Logistics globally reduced as some of the countries developed measures restricting the entrance of products of cargos from other nations as they feared could be contaminated with the Covid19 virus.
At the same time, the target customers for the consignments shipped by the shipping companies contained themselves in the households. They were unable to demand the products they used to before. This informed the volume of products the consignors and consignees booked to be shipped to various terminals. Shipping companies in LCL cannot function effectively without bookings from clients. Some of the companies recorded losses as they had more expenses than the revenues. Again, Covid19 registered itself with disruption of employments. People had their contracts terminated rendering them jobless hence reducing their disposable income. Normally, when the income of the customers' shrinks, their demand for products reduces hence, low orders were made. Therefore, Covid19 manifested itself in the society with effects on the LCL shipping companies. Ocean freight covid impact
Do you agree that LCL Shipping is the best way of shipping? Share why (or why not!) in the comments!
TELEPHONE NUMBER: +1(800)-413-2452
FAX: +1(800)-413-5461
EMAIL: anthony@ameritransfreight.com.
 For all your LCL shipping needs.
Ameritrans is fast, reliable and efficient.