Cheap RORO Shipping
International RORO Shipping, RoRo shipping choices are quick, dependable, and secure, and you can ship autos and other wheeled items to virtually any location. However, there are two things to keep in mind regarding RoRo shipping. To begin, ensure that you have enough insurance coverage, just as you would for other types of freight. Second, personal possessions are not permitted to be shipped with a vehicle utilizing the RoRo method. If you need to ship personal items, you should instead use container shipping.
RORO Shipping.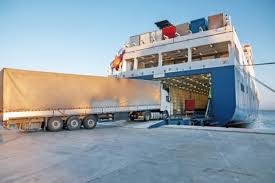 RoRo (Roll-On/Roll-Off) shipment may be the best option. It's the simplest and most cost-effective way to export cars overseas, whether new or second-hand. Several factors: will determine the total cost of carrying
sort of automobile;
transportation to and from the shipyard
cost of delivery
additional cargo insurance (if you want your automobile to be more protected).
RoRo is the most straightforward method of transporting most cargo on wheels, including passenger cars, lorries, and vans. It is usually the cheapest because it is the most basic.
One of the ways RoRo keeps costs down is that you don't have to prepare the goods as much as you would if you were shipping in a container. When using container shipping, the goods must be packed, carried, and stored, adding to the total cost.
NYK RORO shipping schedules.
With over 120 vessels equipped with innovative technology and a capacity of around 642,000 cars, NYK is the global leader in vehicle transport service operations (RORO). Each vessel in the NYK fleet is built to be as efficient and safe as possible. Our vessels can travel at high speeds without endangering the cargo while also providing maximum storage capacity and a wide range of safety features to reduce the risk of cargo damage.
We also transport project goods, oversized lifts, and other cargoes that cannot be handled in containers due to their volume or weight. New and used vehicles, static freight, cranes, boats, and trailers (empty and loaded) are everyday items that NYK's RORO comprehensive transport service allows us to convey.
Customers of RORO ship to Chile from Asia, Europe, the United States, and the continent's east and west coasts. Because the RORO industry is continually changing, our destinations change as well. In this evolving sector, we are continually expanding new markets and satisfying the needs of our consumers.
Although Chile's principal market is imported, NYKSUD has been offering an export service since 2015, using the ships stationed off our coast. The service now offers a wide range of destinations.
RORO vessel sailing schedules show dates for the loading and discharging ports and the vessel's name, flag, and maximum ramp capacity/deck height.
When Is It Appropriate to Use RoRo?
RORO Shipping Services
The package must have wheels to qualify for RoRo shipment. This contains the following items:
Exit for trucks Roro Ship
Automobiles
Trucks and other heavy-duty vehicles
Construction equipment or trucks
Vans
Mining equipment on wheels
Heavy equipment
Recreational vehicles
Trailers
Railroad carriages
Specialist vehicles
Boats, including yachts.
Cheap RORO Shipment.
RORO shipping is known method of sending vehicles to internationally. Japanese automakers came up with the notion of employing specialized ships dubbed "vehicle carriers" to convey their vehicles to the United States and Europe quickly and efficiently.
Nowadays, RORO carriers can transport many forms of motorized, rolling, and even static goods, including trucks, boats, buses, mobile homes, travel trailers, tractors, excavators, cranes, and other high and heavy machinery and equipment.
For overall system efficiency, exporters and importers use international RORO shipping.
One of the most price global shipping options is roll-on roll-off. Moving your car via air is almost always more expensive, and using an exclusive container service is almost always more expensive. We may send your vehicle for a lesser cost. You can save money with RO/RO shipment.
Preparations for RORO Shipping.
Among the international shipping options, planning for RO-RO service takes the least time. If your car will be driven up and down ramps for loading and unloading, make sure it has enough gas and is linked to the batteries. Other shipping alternatives that don't require you to drive the car generally require you to empty the tank and disconnect the battery for safety reasons.
RORO application helps your car to be ready and drivable as soon as possible after a lengthy international migration. The loading and unloading operation is simple and quick when compared to the sometimes-difficult process of loading and unloading an automobile into and out of a container. You might be able to get away with it if you had enough gas in your tank. International RORO Shipping
RORO Ports destinations.
Major ports in Western Europe, the Mediterranean, Africa, Asia, Australia, New Zealand, Central America, and South America are among the international destinations
Cameroon- Douala
Congo – Pointe Noire
Cyprus – Limassol
Turkey – Autoport
Ghana – Tema
UAE – Aqaba, Dubai, Saudi Arabia & Abu Dhabi, Port Hamad, Bahrain, Kuwait, Sohar, Japan, with stops in Kobe, Hitichinaka, Nagoya
Mediterranean – Italy, Greece, Turkey, Sicily, Egypt, Tunisia, Malta, Israel.
Kenya – Mombasa
Mozambique – Maputo.
Tanzania – Dar es Salaam
South Africa- Durban
Senegal – Dakar
Caribbean– Jamaica and Trinidad and Tobago
Nigeria– Lagos
New Zealand – Auckland
Australia- Brisbane, Fremantle, Melbourne, Port Kembla.
Namibia – Walvis Bay
RORO Ports in the United States and Canada.
RORO services are available from the following major ocean ports in the United States: Baltimore, New York, Charleston, Jacksonville Angeles New Orleans, Houston, Galveston, Halifax (Canada), and Miami are among the major cities in the United States.
RORO Shipping Lines.
ACL/Grimaldi, Hoegh, K-line, Maersk (via Farrell Lines), MOL, NYK RORO, Sallaum, Wallenius Wilhelmsen), and other steamship lines offer RORO shipping services. As a result of our long-term contractual relationships and the quantities we sell, we GUARANTEED the BEST PRICING for any roro shipping rates, expenses, or charges
RORO CAR SHIPPING.
The following are the main steps in the shipping of a car:
Your vehicle will be transported inland to the nearest RORO terminal.
You can self-deliver it, collect it on a car carrier, or employ a completely enclosed collection truck. International RORO Shipping
Document preparation for export;
After passing through the US Customs process, the car is placed onto the vessel and sailed to the final destination country.
RORO Car shipments to Africa
This initiative will assist our customers in shipping vehicles from the United States and Canada to Africa (Nigeria, Ghana, and other countries), thereby reducing costs and increasing the value of their desired purchase. Most vehicles use RORO service since the rates are very competitive and the service is robust, reliable, and convenient. When it comes to shipping your car, RORO is the most cost-effective and time-efficient alternative.
Parameters for shipping cars to Africa
You must furnish your shipping agent with the necessary paperwork to ship an automobile to Africa. International RORO Shipping
Original Title
When exporting your automobile to the United States, you must provide an original title. If the car has any liens, you must additionally produce a letter from the lien holder waiving the lien. Your bank will not let you export your vehicle if you still pay off the lease or loan. Original titles will be accepted; copies will not be accepted.
Form of Legal document
You must complete and return a power of attorney form for us to export your automobile overseas. Please use this form if you are a customer from the United States.
Shipment form
Once you've received a price and confirmed the costs, you'll need to complete and submit our online auto shipping form. We'll validate everything when you submit the form, and we'll call you to let you know when your car will be picked up and delivered overseas.
international passport.
If you are a US citizen, you will need to provide an EIN letter from the IRS. You can send a copy of your international passport if you are not a US citizen.
Petition of Sales
If you are not the car's original owner, you must present a bill of sale proving that the vehicle was sold from the previous owner to you. You must submit a bill of sale tying the owner if there was another buyer. A duplicate bill of sale is possible. International RORO Shipping
What kinds of cars are sent to Africa?
vehicles sent to Africa are typically purchased at auctions in the United States, such as Copart, or IAAI and Manheim.
Since of the large number of vehicles available, sales are popular because they result in lower purchase and transportation expenses. These auctions, on the other hand, are normally closed to the general public and require a wholesale or retail dealer license to participate.
Many international car buyers opt to use US auto auction brokers or apply for an auto dealer's license on their own.
The Toyota Corolla, Prius, Cruiser, Mazda, and Truck are the most popular vehicles shipped from the US to Africa. While Camry may be the market leader in most African countries, Lexus, Volkswagen, and Cherokee are also popular imports.
RORO Shipping vessel.
RoRo vessels can ship a wide range of goods, from automobiles and to breakbulk goods, you'll need rolling stock. A RoRo ship can have up to 13 decks. and functions similarly to a parking garage, with liftable ramps linking the decks. According to their weight, height, and length, your products are safely fastened using lashings on the most appropriate deck.
Because of their sturdy body hull and deadweight ranging from 30,000 to 50,000 tonnes, our RoRos' 'tall and large' decks can withstand up to 10 tonnes of pressure per square meter and are thus well suited to hauling big cargo.
Instead of being lifted onboard using cranes, RoRo allows your merchandise to roll on and off the vessel. Cars and tractors, for example, are self-propelled and roll on and off the ship on their wheels. In the terminal, non-self-propelled products are loaded onto handling equipment with wheels and rolled onto and off the vessel. As a result, your product spends the entire sea cruise on handling equipment. International RORO Shipping
A sizeable stern ramp allows for loading and unloading. Our vessels have a ramp capacity of up to 500 tonnes, while most other RoRo carriers only have a ramp capacity of roughly 150 tonnes. Because less lifting is necessary and loading is not weather-dependent, shipping your items by RoRo is a secure and efficient process.
RoRo boat shipping.
RoRo boat shipment is cost-effective and straightforward, with the only fundamental stumbling block being whether the height allows loading through the ship's hatch. Trailer boats and trailer sailers can be easily pulled on and off the vessel and stowed safely below deck.
Roll trailers can be used to load boats that are too large for trailers; however, they may require a cradle or blocking to ensure secure lashing
Before shipping your boat, here is what you should do.
Disconnect all battery wires and drain all fuel and water from the vessel. The overall dimensions and shipping costs can be reduced by removing any equipment or fixture that extends outside the boat's hull, such as antennae, radar, compasses, or depth sounders.
For shipping, this equipment should be secured within the boat. Tops, curtains, and seat cushions should all be secured. Take the plug out of the boat.
The plastic and Plexiglas windshields must be stored safely in the cabin below. If you want to move your yacht over the winter, winterize the engine, toilets, water systems, and any other weather-sensitive equipment. This is a crucial topic that is frequently overlooked.
Shrink first before wrapping your boat or yacht because it is a great way to protect it while being transported. International RORO Shipping
Before relocating a yacht, it is necessary to eliminate all standing rigging, lights, spreaders, wind indicators, and other types of mast rigging..
Before transporting the boat, all personal belongings should be removed. These items include money and jewelry, clothing, sporting goods, and any other items not part of the vessel.
Advantages of RoRo boat shipment.
There will be no forklifting or cramming into a cramped space.
All Quarantine inspections and washes can be completed at the port, eliminating the need for additional costs associated with transportation off-site.
Because your boat is towed inside the ship and then brought out again, it has minimum handling and thus a lower risk of damage.
Boats are transported in a safe, weather-proof compartment below the deck.
Larger boats in cradles, fastened to roll trailers, are still towed on and off. There is relatively little physical handling of the boat once it is craned from the truck or the water into the cradle.
FAQS.
1. Should I ship my boat in RoRo or a container basis?
Both shipping methods can produce excellent outcomes in terms of cost and damage. International RORO Shipping
2. How much does it cost to ship by boat?
The cost of shipping a boat range from $600 to $1,000 for longer distances and $150 to $350 for shorter distances. The cost of shipping a boat is determined by several factors, including pick-up and delivery location.
3.What is the travel time by ship from Japan to Tanzania?
Some Japanese consolidators, on the other hand, offer marine shipping services to Tanzania and Kenya. It takes about 53 days to ship from Japan to Mombasa, Kenya and Dar-es-Salaam.
4. What is the largest RoRo ship in the world?
MV Tønsberg.
5. When loading a RoRo ship, how long does it take?
When needed, the entire system could be placed on a container ship or RORO in around 48 hours for operations lasting up to a month without supplies.
 https://ameritransfreight.com/roro-shipment/ ‎
https://www.sec.gov/ix?doc=/Archives/edgar/data/1370880/000137088020000027/a10-qxfeyex20200630.ht