Why  choose Ameritrans Freight when shipping to Liberia from the USA 
Nobody knows to shipping cost  to Liberia as we do. Our organization is committed to providing outstanding customer service.  At just a little of the cost of our rivals. We also provide the most competitive rates for shipping items to Liberia. If you need to send cheap cargo to Liberia, we can also help you find the lowest shipping to Liberia.
Our knowledgeable staff can create the ideal shipping strategy for your specific requirements. We  also offer the perfect plan for you and your company . Whether you are moving freight or merely a car to Liberia.
We use our years of knowledge to guide you through the complexities of the worldwide shipping sector. When you need to send an item to Liberia, you can rely on us to ensure it reaches you on time.
International freight and cargo shipping to Liberia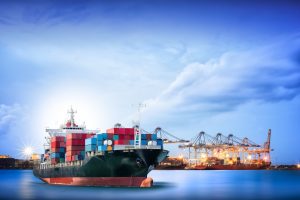 Moving and shipment to Liberia from the United States does not have to be difficult, and  also with the excellent team at your team, you can send an item to Liberia with simplicity. Not every shipping firm is made equal. Nobody can match our level of excellence and expertise when it comes to shipping cargo to Liberia. We make transporting freight to Liberia simpler than ever before.
The final thing is if anyone wants their cargo to be held up because they chose an untrustworthy shipping company. Our helpful staff understands the complexities of the worldwide shipping community. Allow our expertise to save you money and time. We provide the lowest international shipping costs and also  the most excellent customer service. We also  offer both door-to-port and port-to-port container shipping services. Contact us immediately to begin saving money on shipping items from the United States to Liberia.
Ocean Freight Shipping to Liberia
Shipping to Liberia from the United States has never been more straightforward. See our diverse shipping options for shipping items to Liberia. Ameritrans Freight offers the most dependable Ocean shipping services  to Liberia at the most affordable rates. The average time for ocean freight from the United States to Liberia is 24 days.
Container shipping to Liberia
If you want to send a container to Liberia, you've come to the perfect location. Our goal of transparency means that by receiving your quote. You  also will understand precisely how we arrived at the price.
FCL (Full container Load) Shipping
Full Container load shipping is the cheapest and most effective way of shipping commodities from the United States to Liberia.
A 20-foot container is appropriate for cargo that fits inside a conventional three-bedroom house  and also  anything smaller.
A 40-foot container is perfect for freight filling a typical four-bedroom house  and also anything more significant.
Full Container Shipping Cost to Liberia
20 ft Container- Request a quote
40 ft Container- Request a quote
Shipments of less than a container load to Liberia
LCL shipping is a cost-effective method of transport for both households and  also personal effects.
 Cost for LCL Shipping to Liberia
LCL -Request a quote
Household goods – Request a quote
Personal effects- Request a quote
RoRo shipping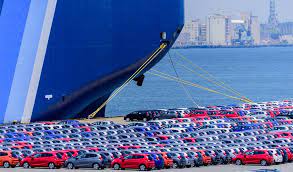 Ameritrans freight international is the most significant worldwide delivery network for cars, specialty vehicles, equipment, and  also boat shipping via RoRo and container ships.
 Car Shipping Cost to Liberia
Ideal for shipping personal cars, farming equipment, types of machinery and oversized vehicles.
Sedan-Request a quote
SUV- Request a quote
Sedan (in-container)-Request a quote
SUV (in-container-Request a quote
Sedan via RORO- Request a quote
SUV via RORO- Request a quote
How Much Does It Cost to Ship a Car to Liberia?
The average cost of shipping an automobile to Liberia is between $900 and $1500.In Liberia, the automobile import tariff is 10% plus also  12.5% VAT.
The cost of shipping your car to Monrovia, Liberia, will vary depending on the type of vehicle, its size, and also  the method of transport to the shipping port, such as whether you wish to send the car by container service or roll-on roll-off service (RO-RO).
However, those are not final costs because some factors, such as whether the vehicles are run-and-drive, non-runners. Also you  require forklift service, may boost the cost of shipping a car.
What is the transit time to ship a car to Liberia?
The shortest transit time for shipping a car from the United States to Liberia.
The route from Baltimore, Maryland, US, to the port of Monrovia, Liberia, with the cars' Shipping firm, has one of the quickest transit times to transport an automobile to Liberia, with an average of 18 days of transit. The fastest route is from Jacksonville, Florida, a loading port in the Miami zone, with an average travel time of 20 days to Liberia.
Longest transit time to send a car from North America to Liberia
The route from Houston, Texas, via Freeport Terminal to Monrovia, Liberia, has the longest transit time, with an estimated average transit time of 25 to 28 days. The next most extended travel is from New York to Liberia, which takes an average of 22 days.
Documents needed to ship a car from the USA to Liberia:
The following list contains the documentation necessary to send a vehicle from the USA to Liberia.
Vehicle information- Year, make, model, shipping weight, and car measurement.
Shipper's name or company information in the USA, address, Consignee full name or company information, address in Liberia, and contact number.
Original state title of the vehicle.
Bill of sale, commercial invoice, tracing the seller and buyer transaction, and vehicle value.
How to ship a car to Liberia from the USA
Request a shipping quote from the US to Liberia.
Select the best shipping method to send your vehicle from the United States to Liberia based on your needs. The following shipping methods to Liberia are available: Container ships service, shared container service, or air cargo Liberia are all options.
Provide the documentation to the shipping firm to book your vehicle's shipment to Liberia.
Deliver the vehicle to the port or the export warehouse, where it will be exported to Liberia.
Payment should be made to the shipping firm.
Deliver a bill of lading to your Liberian clearing agency, customs broker, or forwarding business.
The cost of cargo shipping to Liberia from the US
Shipping goods to Liberia is expensive in numerous ways. The shipping cost varies depending on your chosen delivery provider.But  also it only covers the overall cost. You must also pay duties, taxes, tariffs, and other fees on most items imported into Liberia. You can always use our international shipping calculator tool to determine how much it will cost to mail anything to Liberia.
International Air Shipping to Liberia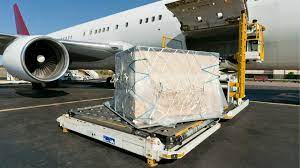 Ameritrans Freight International Air Freight Shipping is available when transporting time-sensitive items by air. We provide door-to-door and also airport-to-airport International Air freight shipment to Liberia. Ameritrans Freight offers the most dependable international Air Freight Shipping services for your Liberia shipments. A cost-effective and  also reliable option for transporting a wide range of freight items to and also  from Liberia.
Air Freight Shipping Cost to Liberia
Minimum Kg -Request a quote
+45 Kg-Request a quote
+300 Kg- Request a quote
+1000 Kg-Request a quote
Factors Influencing Shipping Cost
Several things contribute to the rate that we charge you. The five important ones are as follows:
The mode of transportation of choice.
The total distance traveled.
Time of Year.
The volume and  also weight of your shipment.
The port of arrival.
How do you shop and transport goods from the US to Liberia?
You might like a particular product brand, but Liberia doesn't carry it. Do you notice that many American retailers don't provide shipping options to Liberia? You don't need to travel to the US to purchase your preferred goods, so don't worry. You can buy those items online and also  have them delivered to your home.
Ameritrans Freight is the solution if you want to shop and also  send things to Liberia from the US. Purchasing and sending stuff from the US to Liberia is simple with the Ameritrans freight website. Here's how it functions:
Get your shipping address and suite number by joining Ameritrans Freight.
Shop online at American websites like Sephora.com, eBay, Nordstrom, Shopbop, and  also Amazon.com.
Put your freshly created Ameritrans Freight address as the shipping address during checkout.
We'll also  inform you when the goods arrive at our safe and secure facility. Let us know how you want the packages delivered when ready (standard, express, or economy shipping via FedEx, Aramex, UPS, or DHL).
In Liberia, you can expect your purchase to arrive at your residence in one to four days.
Shipping Documentation to Liberia
When shipping internationally, the destination nation always needs a customs form. It takes a lot of paperwork and is complicated to ship overseas. It is a lengthy and occasionally perplexing process. Ameritrans Freight automatically generates the necessary paperwork for your shipment using the data you supply. As a result, the process is quick and straightforward for you. You will also  require your commercial invoice to ship a consignment to Liberia. This is necessary for your package to pass customs. Fortunately, you can create business invoices quickly and effortlessly with Ameritrans Freight. The following documents are typically required for international shipping.
Packing List
Shipper's Letter of Instructions (SLI)
Automated Export System (AES) Filing
Certificate of Origin
Commercial and also  Proforma Invoices
Bills of Lading
Incoterms
Safety Data Sheet
Operational Instructions
Shipping Under a Letter of Credit
Liberia Import Tax  and Custom Fees
When shipping items to Liberia, you must fill out a customs form. A customs form contains all pertinent information regarding your delivery. This will include what you're shipping, where you are shipping to. Also  the reason you are sending your shipment in the first place.Shipping Cost to Liberia
It will be used to calculate the tax bill and determine whether you are shipping something forbidden. A lot of criteria are also  considered when calculating your taxes.
Depending on the contents of your package, Liberia customs and also  duty laws can be complicated. At Ameritrans Freight, we've compiled Liberia's customs legislation in an easy-to-follow style.
Liberia determines import duties and also taxes using the CIF method, which is based on the value of the imported products and shipping expenses.
Custom brokerage services
A country's taxes are determined by the local GST/VAT, the item type, and the disclosed value. The tax and duty barrier was the amount at which the individual starts to pay taxes on an item's reported worth.
Follow-up on liquidation issues
Duty drawback system
Trade Facilitation Solutions.
Duty and also tax calculation
Customs bonds
Protest preparation and filing
It is usual for customs to delay package delivery when shipping from the United States to Liberia. There is no way to avoid this or predict how long the delay will last. The greatest thing you can do is ship your box as soon as possible to minimize customs delays.   This could cause you to be late for your scheduled arrival. Every country has also customs agents who execute specific functions.
Shipping Restrictions & Prohibited Items in Liberia
Are you perplexed by Liberia's customs and also  regulations? Before shipping to Liberia (or any other country), it's essential to know if any special arrangements must be made or even legal. Ameritrans freight  also provides shipping requirements for Liberia and other countries.
You must be familiar with any country's restricted items list. These vary widely but may be easily studied via a customs website. If you mail something on the forbidden list, your shipment may be confiscate. Also you may face prosecution in some situations. To avoid this hassle, always do your due diligence and never merely assume what is prohibited.
Particular works of literature, for example, have been banned in some countries, as have foreign calendars. In reality, you should also never assume something must be hazardous to be on the restricted items list. The great bulk of some countries' lists contains largely politically prohibited things.
Alcohol
Animals
Chemicals
Currency
Drugs
Explosives
Firearms
Fresh food
Plants
Seeds
Tobacco
Acids
Batteries
Bearer Documents
Bio Products, Haz and also Non-Haz
Communications equipment
Computer components  and also parts
Corrosives
Cosmetics
Credit cards
Flammables
Infectious Substances
Magnetized Materials
Oxidizers
Phones and also modems
Poisons
Soil
Telecommunications equipment
 Main Shipping ports to Liberia from the USA:
Atlanta,
Baltimore,
Boston,
Charleston,
Charlotte,
Chicago,
Houston
Jacksonville
Los Angeles
Miami,
New Orleans,
Norfolk,
Oakland,
Philadelphia
Port Everglades,
Savannah,
Seattle,
Tacoma,
New York,
Vancouver, and also Wilmington.
FAQs
Can I ship parcels to Liberia using USPS?
USPS, of course, serves Liberia. USPS provides several alternatives. Including USPS Priority and also  USPS Express, and also delivers international postal services to more than 180 countries.Shipping Cost to Liberia
Can I use UPS to ship to Liberia?
UPS does allow shipping to Liberia. To calculate your shipping costs to Liberia, use the shipping calculation feature at the very beginning of the website.
Does FedEx ship goods to Liberia?
FedEx does offer shipping services to Liberia. To calculate your shipping costs, use our shipping calculator tool.  We use FedEx Economy, FedEx Priority, and also FedEx Intl Connect Plus for all your shipments to Liberia.
What year car can I deliver to Liberia?
There are no age restrictions for shipping cars to Liberia. however, vehicles older than ten years are subject to additional taxes and  also penalties when imported into the country. To import automobiles over ten years old, please get in touch with Customs – GRA – Liberia Revenue Authority in Monrovia, Liberia.
How much is the customs duty from the USA to Liberia?
The customs duty you must pay when shipping from Liberia to the United States is determined by the shipped items, their declared value, and also  each country's regulations. The package must go through customs clearance when it arrives at its destination. The authorities will examine the contents and also any attached documentation to calculate the cost of the customs charge, if any. The receiver must pay customs fees directly to the logistics provider of choice.
Ameritrans Freight  also offers competitive shipping solutions for delivering LCL, FCL, oversized, bulk, break bulk, and  also liquid cargoes to and also from Monrovia. We also provide competitive shipping quotes 24/7, good packing, and also  delivery of your products from Monrovia. Also, we provide shipping advice via live chat to make your international trading as smooth as possible. To get started and also  receive a free freight rates quotation.
Please get in touch with us through the following;
TELEPHONE NO.: +1(800)-413-2452
EMAIL: anthony@ameritransfreight.com
Website: https://ameritransfreight.com
https://ameritransfreight.com/Shipping Cost to Liberia/ ‎