Shipping to South America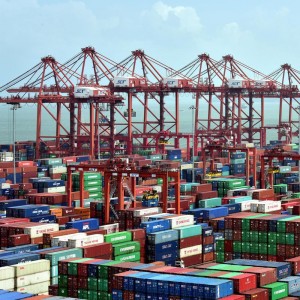 Shipping to South America sometimes is challenging. Thus, you should always work with a freight forwarding firm. That is familiar with the South American business. In terms of linguistics, culture, and customs requirements.
Ameritrans Freight has helped importers and exporters strengthen their connections with their customers. We can offer a variety of foreign freight shipping services to South America. Thanks to our experience and broad network of carriers.
At Ameritrans Freight international, we ship to the following countries in South America
• Argentina
• Bolivia
• Brazil
• Chile
• Colombia
• Ecuador
• Guyana
• Paraguay
• Peru
• Suriname
• Uruguay
• Venezuela
Ocean freight shipping to South America 
Do you wish to transport cars, heavy cargo, or containers to South America? We offer transportation services from door to port, port to port, and door to door to all of South America's main ports. The main ports include;
• Cartagena,
• Guayaquil,
• Lima Callao,
• Valparaíso,
• Santos.
Ameritrans Freight specialty transit services for all types of cargo. All these include perishables, hazardous materials, or oversized shipments, in addition to standard ocean shipping solutions.
Full Container Load (FCL) Shipping to South America
We provide container shipping services in 20- and 40-foot containers to South America. Our specialized equipment division will present you with the best alternatives. if you need another kind of equipment to manage the cargo.
The safest way to transport your cargo is as a full container load (FCL). You gain restricted access and more influence over the packaging and safety of your freight. This occurs when you fill a sea container with your goods. Any container size and type, including 20-foot, 40-foot as well as specialized vehicles.
To choose the right dimensions and kind of container for your particular requirements, our experts will consult with you. Ameritrans Freight makes a concerted effort to identify the option that best satisfies your needs In terms of container type, shipment expense, shipping route, and transit times. FCL enables you to ship any kind of commercial goods, perishable goods, and domestic items. Also heavy lifting equipment, vehicles, and all other kinds of palletized & packed cargo.
Reasons for using FCL shipping
For a variety of reasons, even if their cargo completely occupies the container, many shippers prefer FCL to LCL:
Volume: If your shipment weighs more than 10 CBM, FCL shipping is the best option because LCL shipping may cost more money to send.
Protection: Using an FCL shipment lowers the possibility that your goods  and using your container exclusively prevents another organization from handling your cargo.
By employing our all Full Container Load solutions, you are free from being reliant on the LCL shipping service's departure dates, which occasionally may only be weekly or even monthly. Additionally, compared to most LCL shipping services, our FCL shipping service provides a lot more destinations.
LCL (Less Than Container Load) shipping to South America.
If your shipment to South America can't cover a whole container, the best option is to use our ocean consolidation service. When using this service, the fee that applies is determined by the volume of the cargo. However, if the container weighs more than the allotted weight per cubic meter, weight-based pricing is used.
Less than a Container Load (LCL) is the best option if you don't have enough goods to fill a full 20- or 40-foot ocean container.
The least expensive method to ship loose cargo is via LCL freight. You can send smaller quantities of cargo at a lower cost while maintaining control and transparency over your cargo by sharing capacity with other customers who are shipping to the same location.
Which mode of ocean shipping should I choose?
Container ships are equipped to carry a lot of weight. The cost of an LCL shipment is mainly determined by the cargo amount in cubic meters.
However, there is a limit weight that can be shipped for every cubic meter. The relevant rate is calculated on the weight of the cargo that is heavier than the maximum weight permitted per cubic meter.
The volume of your cargo: The price depends on how much room your cargo takes up in an ocean container. As a result, decreasing the size of an LCL shipment will enable you to cut transportation costs. LCL shipping might be the best option for you if the freight is heavy and does not have a lot of capacity.
Safety
LCL freight involves additional handling of your cargo, which raises the possibility of loss or harm during transit. Therefore, it is always advised to use sufficient packaging for shipping and additional cargo insurance.
RoRo Shipping to South America
The most affordable and safest method of shipping heavy machinery and cars to South America is via roll-on/roll-off. The freight is off  a particular vessel when using RORO, or it is pulled by a modular transporter. We can transport your mobile or static cargo, regardless of its size and type, via RORO to South America.
International Car Shipping & RORO Services
The simplest and least expensive way to send a car internationally is with roll-on, roll-off shipping because it requires little lifting and doesn't require bracing or blocking to fit into a container.
Your car has been fastened to the decks of the RORO vessel once it has been brought aboard and is now water- and wind-tight. Any sort of vehicle that can be rolled onto and off of a ship can be shipped using our door-to-door and port-to-port services. Including automobiles, semi-trucks, building equipment, tractors, trailers, mobile residences, recreational vehicles, excavators, bulldozers, trains, yachts, sailboats, and a wide range of other vehicles.
RORO guarantees secure delivery without exorbitant hauling or cargo costs.
Break bulk shipping to South America
Are there any oversized items that you need to transport that won't fit into a normal shipping container, such as heavy machinery, building machinery, big vehicles, yachts, or other oversized goods? Cranes, skidders, dumpers, diesel engines, turbine blades, and propellers are a few examples of specialty machinery or vehicles that can be difficult to ship.
When your cargo is too big or too heavy to squeeze into standard containers, breakbulk shipping is your best option. You require shipping out-of-gauge cargo that needs to be loaded separately instead of in containers onto a shipping vessel, our Project Cargo team  is essential  expertise to plan every detail ahead of time.
All of these and many more items can be shipped with ease thanks to our RORO shipping specialists' expertise.
Advantages of Breakbulk shipping
Breakbulk freight shipping is commonly employed in large projects or areas that require the transportation of heavy machinery and bulky goods.
These include, among other things, the major construction, mining, oil and gas, and energy sectors. Products that are frequently moved using breakbulk include lumber, raw metals, paper pulp, heavy-load machinery, and equipment used in power generation and refinery.
The following benefits of using this heavyweight transportation method:
• enables heavy industry and power production businesses to relocate massive machinery.
• Permits the entry of products into less developed ports.
• Keep items separated (and arranged) until their intended use at the location.
The most cost-effective and safest mode of transit for large, wheeled vehicles is typical to be driven (when self-propelled) or towed right onto the RoRo Ship. RoRo transportation lessens the requirement for lifting, increases the security of your goods, and aids in reducing the transit
Throughout the shipping voyage, RORO cargo remains safe in enclosed decks to guarantee maximum protection. When transporting static goods, the product is typically loaded onto flatbeds or Mafi roll trailers, which are small metal platforms towed into RoRo vessels. No matter the height or weight of the cargo.shipping to South America.
Airfreight shipping to South America
We offer Airport-to-airport, airport-to-door, and door-to-airport services to main international airports in South America freight. For all of your air freight requirements, including the transportation of expensive and urgent products, we offer dependable and safe airfreight services to South America. From the time your cargo is picked up until it reaches its destination, we handle your shipments end-to-end, keeping an eye on the complete logistics chain.
Shipping to Argentina
Ameritrans freight can assist you if you're searching for the most efficient method to ship from the US to Argentina.
We give affordable prices, delivery times, and tracking data from several dependable courier services. This is when you're seeking the fastest or cheapest way to send to Argentina.
What documentation is necessary for Shipping to Argentina?
Depending on the type of products being shipped, different documentation is often necessary. Commonly found among them are the following:
• Commercial invoice
• Bill of lading/Air waybill
• Packing lists- Your packing list needs to be as thorough as possible if you want to send it to Argentina without issues or delays
• Insurance document
• Document of Origin.
What are the rules and limitations when shipping to Argentina
Certain types of imported products into Argentina may be subject to strict regulations. For some things, like agricultural goods, processed foods, medicines, cosmetics, or antiques, specific permissions or previous authorizations might be required. A few examples of prohibited goods are certain used cars, used clothes and other items, used tires, unquestionably used equipment, and any kind of toxic waste or hazardous residues.
In most cases, taxes and fees are calculated based on the total cost of the shipping in question, though based on how established the freight is, those values may also be predicated on the spot by the discretion of customs authorities.
The cheapest way to ship to Brazil
According to the measurement and weight of your package, where you're shipping from, and how quickly you need it to reach, the cost of shipping an item to Brazil from the US will change.
Several carriers can transport goods from the US to Brazil. These include; UPS, FedEx, and DHL. They have alliances with a lot of businesses that can help lower delivery costs.
Major ports in Brazil
Brazil is a large nation in terms of its geographical scope. Rio de Janeiro and So Paulo are the two major shipping centers, but there are many other shipping hubs as well. Your shipments will probably pass through the following towns to shorten Brazil's transit times due to the vast amount of land to cover and the presence of jungles throughout the nation: Here are the main shipping centers
• Rio De Janeiro
• Brasilia
• Salvador
• Manaus
• São Paulo
Shipping goods to Ecuador
Ecuador has a dollarized economy with plenty of possibilities for companies seeking to grow internationally.
The extraction and shipping of the nation's oil have been associated with its economic success. Since 2013, Ecuador's desire for goods has also been rapidly increasing.
This robust demand for international products and services presents opportunities for foreign exporters in a variety of industries, including food and beverage, automobiles and parts, medical and drugs, specialized machinery, and luxury goods for consumers.
In recent years, there has been an exponential rise in the demand for transportation to and from Ecuador. You will strengthen your company's capacity for cargo transportation to Ecuador with Ameritrans Freight international.
Because of their extensive expertise, our professionals are very knowledgeable about Ecuador's market demands, which is crucial to avoiding disruptions during the importation procedure. We give you all the resources you need to successfully enter the Ecuadorian industry.
Shipping to Bolivia
Do you need to transport heavy equipment, cars, or containers to Bolivia?
Sea cargo shipping is  straight to a port within Bolivia.  Because the nation lacks a coastline that borders the ocean. Your cargo will be shipping  to Chile before being delivered by vehicle or train to its ultimate location in Bolivia.
Through the Chilean ports of Iquique and Arica, Ameritrans Freight offers Bolivia ocean freight, RoRo, Container shipping, break bulk, and Airfreight services that are both affordable and extremely dependable. You can select from several shipping options, including door-to-port, port-to-port, and door-to-door service, depending on your needs.
Shipping to Colombia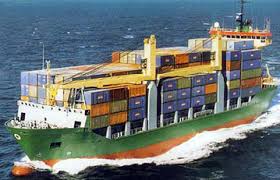 The 3rd largest society in South America resides in Colombia. It is the 4th largest economy. For businesses seeking global expansion, it provides a distinctive and vibrant backdrop. The nation has a powerful economic force in the region. Using its natural resources to its benefit. shipping to South America
For the convenience of conducting business, Colombia tops South America. (World Bank 2019). Petrochemicals, agrochemicals, forest products, and agriculture are a few of the many sectors. Where there are opportunities for international businesses. Especially for emeralds, Colombia is a significant worldwide source of gems. Colombia accounts for more than 70% of fresh-cut floral imports into the US.
US exporters of high-end consumer goods have attractive commercial opportunities. Thanks to Colombia's rising domestic market. In recent years, the demand for transportation to and from Colombia . Ameritrans Freight's help will increase your company's capacity for cargo transportation to Colombia
Our professionals are very knowledgeable about Colombia's market demands. Because of their extensive expertise. It is crucial to avoid disruptions during the process of importation. We give you all the resources you need to enter the Colombian industry. shipping to South America.
Ameritrans freight offers all services essential. When shipping to Guyana at affordable and dependable costs. We focus on the port of Georgetown, which serves as both the country's capital and main port. As well as a crucial regional center for both manufacturing and finance. You can select from several shipping options, including door-to-port, port-to-port, and door-to-door service. Depending on your needs.shipping to South America.
FAQs
1. How can I ship to Paraguay?
It has never been simpler to ship from the US to Paraguay. Both freight shipping to Paraguay and package shipping are available from Ameritrans freight
Whenever you send anything to Paraguay with Ameritrans Freight International, you can be sure it will arrive on time, at the lowest possible cost, and without damage.
2. Which ports can I ship to Venezuela?
Ameritrans freight serves Puerto Cabello, La Guairá, Guanta, Maracaibo, and El Guamache ports . These are in Venezuela with affordable and dependable maritime freight services.
You can select from several shipping options.  Including door-to-port, port-to-port, and door-to-door service, depending on your needs. shipping to South America.
3. How much does shipping a container to Uruguay cost?
Ocean freight shipping to Uruguay costs between $1,000 to $3,000 to the port of Montevideo. Their main products are frozen beef, wood pulp treated with sulfate, soybeans, and rice. Their primary imports are automobiles, delivery vehicles, raw petroleum, and broadcasting apparatus.
4. What are the restrictions when shipping to Peru?
Some imports into Peru of particular categories of products may be subject to strict regulations. For some goods, such as crops, processed foods, pharmaceuticals, cosmetics, or antiques, prior approval.  Also special licenses may be required. Certain used cars, used clothing and other items, used tires. Specifically used equipment, and all toxic wastes or hazardous residues are prohibited commodities.
The total price of the container in issue is typically the basis for duties and tariffs.  however, based on how established the cargo is.That value may be decided by the discretion of customs officers on the spot.
Ameritrans Freight makes it simpler to ship cargo to Peru because we have successfully navigated these challenges numerous times and have a thorough knowledge of the customs processes.
5. How do you calculate transportation costs to Peru?
It's not simple to calculate the cost of shipping your products. There are many different variables to consider. But there are a few you'll undoubtedly come across when determining your quote. The size of your cargo, the kind of container you require and also  the applicable Incoterm. Or the shipping route you've selected. Additionally, you should be aware that there are additional expenses.  For example, you also  want to transport hazardous materials
Request a Quote for all types of services you need to the South American countries or Keep in touch through;
TELEPHONE NO.: +1(800)-413-2452
EMAIL: anthony@ameritransfreight.com
Website: https://ameritransfreight.com