Guinea shipping
Ameritrans Freight offers dependable services, substantial discounts, and simple shipping to Guinea all at one convenient location. You have come to the proper site if you need to ship anything to Guinea, including documents, items, personal things, operations goods, cars, and heavy equipment. The services are; Door-to-door, Port-to-port Port to the door and door to port
Guinea shipping has never been simpler than the USA. Ameritrans Freight provides both freight shipping to Guinea and Roro shipping to Guinea. Whenever you mail anything to Guinea with Ameritrans freight, you can be confident it will arrive on schedule, at the lowest possible cost, and without damage.
Ameritrans Freight services
Our company is committed to providing you with exceptional service at a portion of the cost of the competitors. We have the most affordable prices for sending boxes to Guinea. We can assist you in locating the least expensive shipping to Guinea if you need to send a cheap package there.
Our knowledgeable staff can create the ideal shipping plan just for your needs. Whether you are transporting goods or just a car to Guinea, we offer the ideal plan for you as well as your company.
According to your needs, we provide the most dependable and easy shipping services at affordable prices. Consider our many options for shipping goods to Guinea, from a single box to containers or cars.
International Shipping Rates to Guinea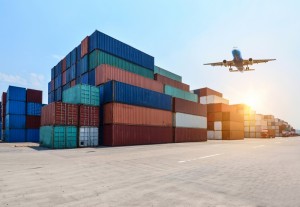 To provide you with the lowest pricing for your freight shipping, Ameritrans Freight has worked with more than 30 of the biggest worldwide freight firms, including; CMA CGM Group, Hapag-Lloyd, and UPS Freight. We contrast the costs of sending items to Guinea from reputable companies like DHL, USPS, FedEx, and UPS.
Use our straightforward shipping cost calculator for Cargo shipping to determine the most affordable method of shipping to Guinea. You can also ask how much shipping to Guinea will cost.
When will the shipment from the United States to Guinea arrive?
 Transit times on average from the USA to Guinea
Air freight Shipping: 2 to 5 days
Ocean Shipping: 3 to 5 weeks
Air Freight Shipping to Guinea
It is a quick and trustworthy option for shipping a variety of freight items to and from Guinea.
Cost of Air Freight to Guinea.
Appropriate for shipping pallets and boxes weighing between 250 and 3,500 pounds.
Minimum; – $85.00
+45 Kg        -$2.50 per Kg.
+300 Kg      -$1.20 per Kg.
+1000 Kg-$2. per Kg.
Ocean Freight Shipping Cost to Guinea
Shipping Containers to Guinea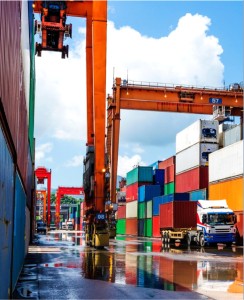 The Factors That Affect the Cost of Shipping
Weight of your cargo
The weight of your goods will determine whether you use 20′, 40′, or 40′ cube containers. From, for example, the port of Houston to Conakry, these prices may go from $ 1,970 for 20′ containers to $ 4,250 for 40′ containers. We also provide a list of goods that must be imported with a license in accordance with instructions from the authorities of the Republic of Equatorial Guinea and are limited globally. Just a few examples include computer reports, paperwork, invoices, and documents.
Distance
The distance between the United States and Equatorial Guinea is 7,030 miles. The effect on the price per mile will result from this. The cost will increase due to additional delays, such as annual ocean currents for ships or storms for aircraft.
The time of year
The busiest months for container shipping in the US are July through October. We are having trouble gathering resources for you because there is such high demand. After the epidemic phase ended in 2021, prices have also fallen as a result of economic volatility.
Full Container Load (FCL) Shipping
FCL shipping is essential for moving a lot of boxes, pallets, and other items that require up to 45,000 lb. of container shipment to Equatorial Guinea.
Full Container Load (FCL) Shipping costs
20 ft Container       $1800
40 ft Container       $2450
Less Than Container (LCL) Shipping
LCL shipping to Equatorial Guinea is a more cost-effective option for smaller shipment delivery.
Less Than Container (LCL) Shipping costs
LCL-$100/CBM
Personal Effects     $770
Household Goods-$1250
Roll on Roll off Service from USA to Guinea.
This Roll on Roll off service, also known as RORO shipping, is one of the fastest and easiest methods to ship a vehicle from the USA to Guinea. With a low cost of transportation, this shipping service allows you to drive your car onto and out of the shipping boat in the USA and roll the car out and discharge the car from the vessel in Guinea to move your own vehicle to Conakry port in Guinea.
This method is very effective and affordable, and it offers the most trustworthy departure, transit time, and arrival dates to Guinea from any port in the USA, whether you need to ship a car, sedan, SUV, motorcycle, motor home, camper, trailer, bus, construction vehicle, heavy equipment, excavators, or a boat to the port of Conakry, Guinea. When determining how to transport their own cars abroad, new automobile manufacturers frequently choose this strategy.
Benefits of RORO shipping solution for Guinea:
The most  RO-RO port in the USA is a very affordable place from which to ship operating autos to Guinea.
You can send cars from Copart and IAAI auto auctions thanks to a special RO-RO service to Guinea for non-runners.
Rapid port-to-port passage through Boston, Providence, Newark, Wilmington, Baltimore, Savannah, Jacksonville, Florida, and Freeport, Texas, to Conakry, Guinea, taking only 17 days.
Roll-on/roll-off local export fees, as well as destination in contrast  to a container transport of autos to Guinea, fees in Guinea are less expensive.
Cost considerations while shipping a car to Guinea
The cost of shipping a car to Guinea depends on the kind of automobile you have, its dimensions and weight, the mode of transportation to the port of destination in Guinea, the location of your car in the USA that you intend to export it from, and the mode of transportation you select.
The importation of vehicles that are 10 years old or older is not permitted in Guinea.
Depending on the kind of car you have, its size, and whether you want to transfer it to the shipping port using a container service or a roll-on, roll-off (RO-RO) service, the cost to export your automobile to Conakry, Guinea, will change.
These costs, however, are estimates because there are a number of variables that could affect how much you pay, such as whether the cars are run-and-drive or not, or whether a forklift is required, all of which could raise the expense of shipping a car to Guinea.
How long does it take to ship a vehicle from the United States to Guinea?
It will take between two and four weeks to transport a car from the USA to Conakry, Guinea. After the ship leaves its destination in the USA to arrive at the port in Conakry, the transit duration is between 16 and 25 days. The typical shipping time for a vehicle from the US to Guinea is 20 days.
Documents essential to ship a car from the USA to Guinea:
Bill of sale, commercial invoice, tracing the seller and buyer transaction.
Vehicle information- Year, make model
Shipper name or company information in the USA, address, tel#, EIN#/TAX ID#/
Consignee full name or company information, address in Guinea, and contact number.
How to Ship Your Car to Guinea from USA
Ask for a shipping quote from the US to Guinea.
Choose from one of the following shipping options to Guinea depending on your needs to send your car from the USA to Guinea: Roll-on-roll-off shipping, shared container shipping, and air cargo to Guinea are all options.
When making a reservation to export your car to Guinea, give the shipping company the necessary paperwork.
Shipping the car to the port or the export storage facility so that it can be shipped to Guinea.
Pay the shipping company what is due.
Send your clearance agent, customs representative, or the carrier company in Guinea the release or the bill of lading. Original state title of the vehicle
Shipping documentation to Guinea
It's crucial to be aware of various limits on particular commodities whether you plan to remain in Equatorial Guinea to experience its vibrant culture, serenity, and peaceful coexistence or you are simply shipping consumables for your clients there. Certain products need certificates from specific departments. The paperwork required to ship goods to Equatorial Guinea is listed in this section.
Original Bill of Lading (OBL) / Air Waybill (AWB)
Packing list
Commercial Invoices
Original Certificate
For motor vehicles, specific documents are also required.
Copy of Passport
OBL / AWB
Letter of Employment
Customs while shipping to Guinea
Every time you send boxes to Guinea, a customs form will need to be completed. You may find all the necessary details regarding your package on a customs form. This will cover the contents of the shipment, the destination, and your primary shipping motivation.
This will be utilized to determine the tax you pay and identify whether you are sending any illegal items. Numerous factors are taken into account when calculating your taxes. Do you export goods to Guinea for either private or business reasons? Are you transporting expensive goods?
What is the current market value of the goods you are shipping? You will pay a higher tax rate than somebody shipping for personal use if you are shipping goods for resale. Additionally, if you send premium goods, you can be charged additional taxes.
Guinea Import Tax and Custom Fees
Import duties and taxes in Guinea are computed using the CIF technique, which bases them on the price of the imported products as well as the cost of transport.
Prohibited goods while shipping to Guinea
Any country you export to has a forbidden items list, so you should be familiar with it. Despite their enormous variety, these are easily investigated on their customs website. Your box will be confiscated and, in some situations, you may face legal action if you send something that is on the restricted list. Doing your research and never assuming that something is illegal will save you from this headache.
For instance, particular types of literature and even foreign calendars have been outlawed in some nations. The key is to remember that anything need not necessarily be hazardous or dangerous in order to be on a list of prohibited products. A significant portion of certain nations' lists is dominated by politically restricted items.
The delivery of goods sent from the United States to Guinea frequently gets delays by customs. This cannot be stopped, and it is impossible to predict how long a delay will be. Sending your box as early as you can help you prevent customs delays that can cause you to be late for your intended arrival. Each nation has its own set of customs officers who carry out specific tasks.
What products am I not permittable  to send to Equatorial Guinea?
Ameritrans Freight can only be able to assist you with transporting goods that are either usually accepted into Equatorial Guinea or call for particular certificates to be approved.
Items That Are Restricted.
Alcohol, firearms, ammunition, tobacco, and perfume.
Prohibited Items.
Drugs, pornography, militaristic clothing, books, films about war or terrorism, binoculars, and sophisticated cameras.
Shipping from Guinea to the United States
There are a number of options available, some of which are described below, depending on the kind of things you need to export to the United States. However, if you have particular demands, we can always customize an offer to suit your shipping requirements.
Moving a set of pallets from Guinea into the United States
Do you require multiple- goods delivery to be set up? The solution is to ship palletized goods from Guinea to the United States with Ameritrans Freight! You can receive a customized quote from our user-friendly platform for shipping bulky commodities that are palletized. Learn more about our pallet storage and additional freight insurance alternatives.
Moving an item from Guinea to the Us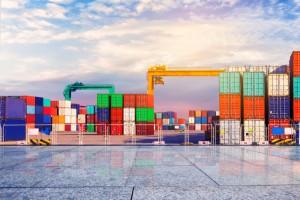 The shipping cost of items from Guinea to USA
The cost of shipping an item from Guinea to the United States is determined by the item and the chosen service. The size of  items and whether they are shippiable on a pallet or a box determine the final shipping cost. Utilize the pricing calculator and enter your items' measurements on the following page for an exact price calculation to learn how much it would cost to ship an item from Guinea to the United States. Please get in touch with us so that we can create a unique offer for you if you have any special requests or if there isn't an instant quote available.
FAQs
Do I Have to Be Available for  My Containers pick up ?
Yes, you must be there when the container arrives because some paperwork needs your signature. When the container arrives, it would be helpful if you could oversee the shifting crew as well.
How much does it cost to ship a car from the USA to Guinea?
The typical cost of shipping an automobile from the United States to Guinea is between $1000 and $1500, and the duties for importing a car from the United States are equal to the cost of the vehicle plus between $1200 and $1500 for local fees in Guinea.
How much is the insurance when shipping to and from Guinea?
The price of transport insurance is  applicable by the type of object being transported as well as the service option. Even though certain courier services already incorporate a certain level of insurance in their costs, the majority of logistics companies may still bill you extra for it. You can examine the insurance options that are available when shipping from Guinea to the United States with Ameritrans Freight throughout the order process so that you are aware of the level of protection you will receive.
Is FedEx less expensive than USPS International?
Depending on the service picked. FedEx delivery is typically a less expensive choice for sending large packages locally or internationally. However, USPS offers exceptional rates through their Flat Rate shipping options, which are perfect if your item can fit inside their basic packaging boxes.
What are the advantages of LCL shipping over FCL shipping
There are many advantages to shipping LCL instead of shipping parcels, hiring an international moving company, or paying for airfreight. If you can pack your goods into cardboard shipping boxes or build a crate, then LCL is:
Convenient: You can schedule a cargo pickup at your business or residence OR you can self-deliver to a freight terminal and save on local transportation in the USA. Then the terminal can palletize your boxes and ship them to Guinea neat and safely.
Flexible: If you self-deliver your shipping goods, then having your shipment bookings, you can deliver it on any working day. No appointment is necessary.
Economical: If shipping LCL, then the weight of your cargo is not a pricing factor, but the volume only.
Conclusion
We take great satisfaction in successfully meeting your needs as a renowned international shipping company and in getting good reviews. Being able to work with us will make you happy.
Request a Quote for all types of services you need to and from Guinea
TELEPHONE NO.: +1(800)-413-2452
EMAIL: anthony@ameritransfreight.com
Website: www://ameritransfreight.com
https://ameritransfreight.com/