Shipping containers to Kenya
Shipping containers to Kenya is essential through sea freight.When shipping your goods by sea, you have two choices. Full container load and  also less than container load shipments fall under this category.
LCL (less than container load) to Kenya
For little items or transporting a modest quantity, less than container load shipping is recommendable . In this method of shipping, you and other shippers share a standard container. Your items will be  put together and  shipped in one shipment. LCL is a cost-effective solution as a result. Your items may, however, take more time to reach Kenya.
Less than Container Load shipments can be shipped to Kenya for a reasonable price via LCL shipping.
 Cost of LCL Shipping to Kenya
Appropriate for shipping pallets, boxes, and entire container loads weighing between 250 and 20,000 pounds.
LCL; $110.00 per CBM
Personal effects $580.50 and  also household goods $810.20
FCL (Full container load) to Kenya
Consolidation is unnecessary for shipping by full container load. All of the container will be reserved for the shipper's goods, which will travel alone. This shipping choice can be more expensive because you would be renting the space in a whole FCL container. Your stuff will arrive in Kenya, nevertheless, considerably more quickly.
The most effective and economical way to transfer goods from the USA to Kenya is via full container loads.
  Cost of Shipping a Full Container to Kenya. Approximation
Ideal for hauling pallets, crates, and entire container loads weighing between 250 and 45,000 pounds.
Twenty-footer cost $2,050
A 40-foot container cost $2740
How much does shipping to Kenya cost?
The price of shipping a container to Kenya might vary depending on the circumstances. There are several variables at play, including:
Products you are shipping
The shipping service of your choosing (LCL or FCL)
Mass of your cargo
Size of your cargo
Distance between your starting port and your final destination
Type of movement (door-to-door, port-to-port,
What is the transit time for shipping  to Kenya?
The transit time for shipping containers to Kenya depends on a number of variables, including your selected method of sea freight (whether LCL or FCL), whether your ship travels directly or makes many stops, and also  the location from your pick – up point and the port of delivery in Kenya. The time it takes for your package to arrive can range from 4 to 45days.
What kind of freight can be transported in a container?
Less limits apply to the kinds of commodities that can be transported via ocean freight. Food items, huge cargo, such as automobiles, machinery, or manufacturing products, can all be shipped. Ocean freight offers a virtually limitless array of options.
You should keep in mind, though, that Kenya can have some limitations on the types of products you can import. So that there are no issues with your cargo, be aware of them. You will need to present additional documentation, licenses, or certificates if the cargo you wish to ship is restricted.
What size container is necessary for my cargo?
The following sizes are available for ocean shipping containers:
20 ft. container – 33.2 CBM
40ft container – 63.5 CBM
40ft high cube – 76.4 CBM
The size and amount of your cargo would determine the appropriate capacity for you. If you choose LCL shipping, we advise that your items not take up more than half of the container space. Also when you choose FCL shipping instead, your shipping costs would be roughly the same.
If FCL shipping is your preferred method of ocean freight, you don't need to be concerned about the size and volume of your cargo because you control the full container space. Consequently, you ship even little packages.
Kenya's Customs clearance
Customs clearance is a process that all imports into Kenya must go through. Before your items can enter the country, customs officials will want you to complete and submit a number of documentation. The documents you must submit are listed below:
Commercial bill
Letter of Credit/Other Terms of Payment
Packing list
Import permits and certificates of origin
Either an airway bill or bill of lading
Procedures for shipping a container to Kenya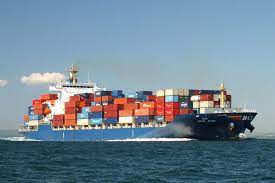 It might be extremely challenging to ship a container to Kenya. We advise hiring a freight forwarder who can guide you through the procedure and make sure your shipment is delivered successfully.
Your goods will be combined with other consignments in a container freight terminal if LCL is the ocean freight option you choose. Instead of going through this procedure, FCL shipments join LCL cargo in the fumigation process.
The process of fumigation involves getting rid of bugs, vermin, and other dangerous organisms that could contaminate your shipment. The ship can set out for Kenya once this process is finished.
All items must be cleared by customs when they arrive in Kenya. This procedure shouldn't be difficult and should be complete  very quickly as long as you have the proper documentation. You can pick up your items at the destination port once they have been given the all-clear for import. The items will be delivered to the location of your choice if you choose a specific movement service, like port-to-door shipping or door-to-door delivery.
Ocean shipping from the USA to Kenya has never been simpler. For your shipments to Kenya. With the lowest shipping costs, Ameritrans freight offers Kenya the most dependable ocean shipping services. The average ocean freight transit time from the USA to Kenya is 45 days.
 Shipping a Car to Kenya from USA
Our RORO (roll on/roll off) and container services depart from numerous ports around the US for the port of Mombasa. For more than 30 years, we have sent cars, SUVs, vans, and trucks to the port of Mombasa. Our knowledgeable and committed staff will assist you at every turn. Our goal is to keep your car as secure as we can from the beginning. To always transport it inexpensively and securely. Even better, we can arrange for your car to be picked up and delivered safely from any location in the US and transported or driven for you to the US port.
The greatest global delivery network for shipping cars, specialty vehicles, equipment, and boats through RoRo and container ships is provided by Ameritrans Freight.
Cost of Shipping a Car to Kenya, Approximated
Ideal for shipping personal vehicles, farm machinery, equipment, big vehicles.
Sedan (in-container)    $2,820.00
SUV (in-container)     $2,780.00
Sedan via RORO-$1,800
SUV via RORO $       2100
Factors that affect car shipping cost
From which your car will be sent in the USA. In general, shipping from the East Coast is less expensive than from the West Coast. Therefore, if you are leaving from San Diego rather than, say, Maryland, it will cost more.
How you decide to transport your vehicle to the port in the United States. Some folks opt to drive their personal vehicle to the port. This choice is more affordable. However, some people live too far from the closest port and decide to hire one of our truck drivers to deliver their vehicle there instead. Costlier is the alternative.
Your car's dimensions. Larger cars generally cost more to ship than smaller ones. Therefore, you will pay less.
Ports of Departure and Arrival
Kenyan travelers can depart from the following ports:
Tacoma, WA
Port Hueneme, CA
San Diego, CA
Port Hueneme, CA
San Diego, CA
Freeport TX
Kenya only has one arriving port, which is the Port of Mombasa. The hub of the Port of Mombasa, the largest seaport in East Africa and the sole international seaport in Kenya, is Kilindini Harbour.
Customs & Duty in Kenya
Depending on the contents of your shipment, Kenya's customs and duty regulations may be complicated.
Kenyan customs rules have been compiled by  Ameritrans freight  in an understandable way.
Duty and tax computation is one of the custom brokerage services.
Treasury bonds
preparation and filing of a protest
monitoring liquidation issues
System of duty drawbacks
Solutions for trade facilitation.
UPS shipping from the US to Kenya
One of the biggest shipping couriers in the world is allegedly United Postal Service (UPS). This Fortune 500 corporation was established in 1907 and sends packages to more than 220 nations with its 495,000+ workforce.
Trusting UPS with your shipments to Kenya is a good idea because of their free customs support, 24/7 international customer service line, and on-time delivery.
When to send to Kenya from the US using FedEx
If you need to ship items in large quantities to Kenya, FedEx's bulk shipping option offers fantastic savings. With this carrier, you may also benefit from reliable package tracking and customer care support.
How long does it take a package from the United States to Kenya?
From the USA, shipping to Kenya takes five to twenty-five working days (depending on the shipping method). We use carriers like FedEx, DHL, USPS, and alson Planet Mail to ship goods to Kenya. Small packages start at about $10, and you also get package tracking.
Paperwork Required to Ship a Car to Kenya
The two paperwork required to ship a car to Kenya include:
When transporting an automobile through Kenya, age limitations on vehicles differ from those in other African nations. Mombasa is a highly well-liked port for shipping autos to neighboring African nations. In general, Kenya only permits the importation of automobiles that are 5 years old or younger and no older than 8 years. Call the Kenya Revenue Authority or the Embassy to double-check the most recent age restrictions for vehicles.
A free and clear title of ownership with no liens.
If you purchased a vehicle brand-new, your name as the registered owner must appear on the front of the title.
Both the seller and the buyer must sign the title's back in the designated spots if the vehicle has been sold.
Air Freight from the US to Kenya
Depending on which is greater between volumetric weight and also  actual weight , we assess a $9 per kilogram fees
Send your cargo in and also  you'll only have to pay $9/KG plus 4% for freight insurance based  value over $170.
Prohibited items
Passports or travel documents
Acids
Pornography
Soil
Blank Invoices
Biological weapons
Bioharzards
Chemical weapons
Mutagens
Asbestos
Viagra
Illegal drugs
Counterfeit money
Knives and also dangerous weapons
Military & Law Enforcement items
Plants and also plant products
Ivory
Progeny eggs
Meat and  also meat products
Furs & Hides
Airline tickets
Shop and ship online with Ameritransfreight
Sending us precise URLs to the products you want us to purchase on your behalf in the USA
During regular business hours, we'll send you a quote in 8 hours.
You accept the quote and pay the purchase amount.
During regular business hours, we'll buy everything for you and also  provide you a confirmation within 8 hours.
From the beginning of the procedure till your packages arrive in Kenya, we'll keep you informed.
FAQs
Should I choose FCL, LCL, or Break Bulk for my ocean shipping?
It can be challenging to select the best ocean shipping method, but you only need to take into account your priorities and the requirements of your goods. We give you advice so that you can make a wise and well-informed choice.
Less than Container Load (LCL) Shipping
The following cargo should be shipped as less than container loads:
Little in amount or size
Not urgently required.
A good choice for regular handling or transportation
It's acceptable to combine consignments from different sellers.
Not perishable, sensitive, or fragile
Shipping a Full Container Load (FCL) to Kenya
If your shipment is one that includes a complete container load, you might choose to do so instead.
Hefty, large, thick, or obese
Fragile, delicate, or perishable
Not designed for constant handling and also movement.
Shipped in isolation is safer.
To arrive in Kenya at a specific moment or date
Bulk Break
Your freight forwarder might advise break bulk transportation if your cargo does not fit into any of the common container sizes. Your items will be sent separately and  also carried using various containers if you choose this option.
What Incoterms are appropriate for my shipment?
Your obligations and liabilities as a shipper are defined by Incoterms throughout the transportation procedure. Therefore, making the appropriate choice is essential to safeguarding your interests. The top Incoterms to use are listed below:
Best Incoterms for Exporters CPT (Carriage Paid To): The seller is responsible for transporting the products to the specified location and performing the terms of the carriage contract. Until the items are turned over to the carrier, the seller is responsible.
Similar duties to CPT, but with the additional need that the seller get insurance. CIP (Carriage and also  Insurance Paid To)
DAP (Delivered at Place): The seller is in charge of the majority of the delivery of the products to the buyer's chosen location.
When shipment is done DDP (Delivery Duty Paid), the seller is in charge from start to finish. This reduces the buyer's obligations to a minimum.
FCA (Free Carrier): The seller is responsible for both the delivery of the goods to the carrier and also  payment of all customs fees.
The best incoterms for importers are FCA (Free Carrier), which require the seller to both deliver the goods to the carrier and pay for customs.
EXW (Ex Works): The buyer is given more responsibility, from picking up the products from the seller's location or warehouse to organizing transportation.
Is Marine Insurance Necessary?
We provide insurance with a $500 deductible for theft, vandalism, damage, and also total loss in the amount of 1.75% of the vehicle's worth. Your automobile is also  covered from the moment it is carried onto the ship until the moment it is signed for when it is picked up. Total Loss: 1.25% of the value of the car is charged.
Remember that you are not essential  to pay the entire worth of the vehicle. You can insure your vehicle for 50% or 75% of its worth if you deem marine insurance to be excessively expensive. In the absence of insurance, any damages would be your responsibility to cover. Conclusion
When should I ship from the US to Kenya using USPS?
USPS has some of the lowest rates in the industry if you want to keep your shipping costs down. You can also use Kenya's flat-rate shipping option to send big items there. This carrier's other outstanding quality is that it doesn't impose any additional fees or surcharges.
When should I ship from the US to Kenya using DHL?
With DHL, you can take advantage of door-to-door package delivery, shipment insurance, and also  incredibly quick and also dependable worldwide order fulfillment.
However, compared to the competitors, DHL's on-time shipping services are frequently far more expensive.
Conclusion
With us, you can ship with confidence knowing that your items will arrive safely and securely. Also at a large cost savings because of our innovative packaging methods. Our logistics staff has extensive experience properly grouping or repackaging products from many vendors into the fewest number of packages possible. Please contact us to get an accurate quote, cater your shipping process and also any other services
https://ameritransfreight.com/shipping to Kenya from USA/