Ocean Freight shipping to Saudi Arabia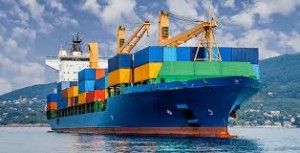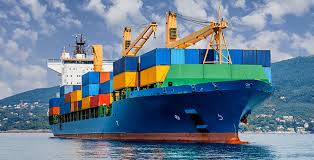 Shipping to Saudi Arabia  will cost between $230 for a 20-foot container and $ 2800 for larger containers. Geographically, Saudi Arabia is the second-largest country in the Arab world and occupies most of the Arabian Peninsula. In addition, it has the second-biggest hydrocarbon reserves in the world and is the major exporter and producer of oil globally. Some of its primary imports are refined petroleum, automobiles, and prepackaged medications.
Why Use Ameritrans Freight to Ship From The USA To Saudi Arabia?
We are an affordable and reliable company for transporting goods by air and sea from the United States to Saudi Arabia. We manage all of your imports and exports from origin to destination. This will cater to door-to-port shipping, door-to-door shipping, and port-to-door shipping. We also meet all your logistical needs.
Advantages of shipping with Ameritrans freight
Give you instant quotes online
Instantly send your cargo on its way by booking your shipment.
Manage the complete shipping process.
Prepare the appropriate shipping documentation.
Please don't waste time or energy on customs complications; we'll take care of them.
You can contact our helpful customer care team by phone, email, or live chat.
Take comfort in knowing that you always abide by shipping laws and regulations.
Shipping through the ocean from the USA to Saudi Arabia
Less than Container Load (LCL)
LCL enables shippers to transport their cargo in a shared unit rather than paying for a full container. When you wish to import a few small items from the USA to Saudi Arabia, this method of transportation is typically the most economical.
Full Container Load (FCL)
When sending a full container from the United States to Saudi Arabia, use the FCL method. Because you pay a fixed charge per container rather than fees based on dimensional weight calculations, as you would with LCL shipping, it's the perfect solution for larger shipments.
full container load (FCL) or groupage (less-than-container load, or LCL). Up to 10 standard pallets can fit within a 20-foot shipping container, whereas a 40-foot container can hold 22 normal pallets.
Estimated rates for ocean freight cost
Routes
Estimated price
Long Beach – Ad Dammam
$1500
Houston, TX – Ad Dammam
$2650
Savannah – Ad Dammam
$1200
Atlanta, Ga – Ad Dammam
$1780
Oakland – Ad Dammam

 

$1,500
Chicago, Il – Ad Dammam

 

$2,000
New York – Ad Dammam
$1250
Charleston – Ad Dammam
$1250
Chicago, Il – Ad Dammam

 

$2050
Air Freight from the USA to Saudi Arabia
The quickest option for shippers in a hurry is air freight. However, you must be ready to pay more because air freight shipment is frequently more expensive than ocean freight shipping.
How much does cargo shipping from the U.S. to Saudi Arabia cost?
The total air and ocean freight cost from the U.S. to Saudi Arabia relies on various variables. The following are the most typical factors that freight forwarders take into account while creating your quote:
The character and type of your cargo
Transportation method (such as FCL, LCL, or Air)
The size and weight of your shipment
Airport or seaport of departure
Service category (e.g., Port-to-Port, Door-to-Door)
You should be aware of the following information regarding the weight of your cargo: For shipments weighing less than 100 kg, there typically isn't much of a price difference between air and ocean transportation. However, ocean freight is usually more cost-effective if your shipment weighs more than 100 kilograms.
Be prepared for freight forwarders like Ameritrans Freight to refuse any shipments less than 35 kg. They can't manage this weight range, plain and simple. Instead, you might use a global courier service.
How long does shipping cargo from the U.S. to Saudi Arabia take?
Your journey time will change significantly depending on whether your cargo travels across the Atlantic by air or water. Compared to ocean freight, which can take a few weeks, air freight can go to Saudi Arabia in a few days. Additionally, it will take longer to transport your items from the west coast of the USA than from the east.
How Much Time Does It Take to Ship Cargo by Sea from the United States to Saudi Arabia?
A few instances of how long it takes to send a shipping container from the USA to Saudi Arabia are as follows:
Long Beach to Jeddah – 40 days for FCL shipping
Miami to Jeddah – 30 days for FCL shipping
Atlanta to Jeddah – 39 days for FCL shipping
Miami to Ad Dammam – 40 days for FCL shipping
New York to Jeddah – 30 days for LCL shipping
Chicago to Ad Dammam – 40 days for LCL shipping
How Much Time Does it Take to Ship Cargo by Air from the United States to Saudi Arabia?
Here are a few instances of typical transit times for US-to-Saudi Arabia air freight routes:
Dammam, Jeddah, or Riyadh in 5 days from Atlanta, Chicago, New York, or Dallas
One day from Houston to Riyad; five days from Houston to Dammam
Five days from Los Angeles to Dammam
Six days from Los Angeles to Jeddah or Riyadh
Five days from Miami to Riyad or Dammam, six days from Miami to Jeddah, and seven days from San Francisco to Dammam
Five days from Cincinnati to Dammam or Riyadh
Customs clearance in the USA and Saudi Arabia
Customs clearance is necessary for importing from the U.S. to Saudi Arabia. Most firms hire professionals like freight forwarders to be safe for this challenging task. Since they guarantee that formalities are fulfilled in compliance with the pertinent rules and regulations, these expert service providers can reduce the risk of delays and additional costs to your firm.
However, using a freight forwarder does not relieve you of all responsibility. The paperwork required for export and import customs clearance must still be gathered and submitted. Customs officials typically require the following documents:
Packaging List
Commercial Bill
Certificate of Origin
Bill of Lading for air or ocean freight,
Other payment conditions, such as a letter of credit (depending on the contract between the parties involved)
Certificate of Origin
Should You Opt for Air or Ocean Freight?
Ocean Shipping
Most commercial goods travel by sea freight across the Atlantic Ocean. Your items will be transported by sea in shipping containers to a port in Saudi Arabia. Additionally, ocean carriers offer options for goods that don't fit into typical containers. Inquire about break-bulk transportation or different container types with your freight forwarder.
LCL shipping
Advantages of LCL shipping
Reduce costs by transporting lighter freight loads (around six standard pallets or less).
Accelerates the supply chain since you can move cargo as needed rather than wait for a fully loaded container.
It makes delivering and picking up your goods easier because the forwarder or carriers will unload and load the containers at their facilities.
Disadvantages of LCL shipping
It entails extra steps that could increase transit time in comparison to FCL.
Further handling or transportation may damage fragile, sensitive, or perishable commodities.
FCL Shipping
Advantages of FCL shipping
For larger shipments of freight, usually cheaper than LCL (14 CBM or more).
Has typically somewhat faster transit times than LCL.
Transports your cargo in isolation from the USA to Saudi Arabia.
Disadvantages of FCL shipping
It involves paying a set fee for the entire container, even if you fill it partially.
Potentially limit the loading and delivery options available because not all businesses have the infrastructure to handle containers.
It involves extra steps that could make the transit time longer than using FCL.
Further handling or transportation may damage fragile, sensitive, or perishable commodities.
Air Freight shipping
Advantages of
air freight

shipping
It provides the quickest transportation times, making it perfect for perishable freight.
It might be just as economical as LCL for tiny shipments containing just a few pallets.
Lowest possible risk for high-value freight while offering the highest levels of security.
Possibly preferred by a customer or supplier who lives nearby an international airport.
Air freight is very dependable because it is less reliant on the weather.
Disadvantages of air freight shipping
Large loads and bulky items may be costly.
Any cargo that won't fit in an airplane's hold isn't a viable alternative.
Saudi Arabia's import guidelines
Depending on the item or commodity being delivered, the KSA import laws will change when shipping from the U.S. to Saudi Arabia.
For instance, a vehicle being sent MUST NOT be older than five years. In addition, this timeline is based on the manufacture date rather than the date of the sale. However, there are even exceptions to this. In this situation, you can obtain government import approval to allow it into the nation if you are a returning student or ex-pat.
Depending on where the port in the USA your products depart from, additional documentation may be needed.
Car Shipping to Saudi Arabia
Another element in the relocation process when moving to Saudi Arabia is shipping a car internationally, but it's crucial to comprehend the procedures and the necessary paperwork. Since we began serving this market 40 years ago, we have shipped hundreds of cars and other vehicles to Saudi Arabia annually.
How Much Does It Cost to Ship a Car to Saudi Arabia?
Numerous variables affect how much it will cost to ship an automobile to Saudi Arabia. The type of vehicle, origin and destination, ocean prices, service, etc., are all factors in these shipments. Transporting a car to Saudi Arabia from California will cost more than shipping it from New York, other things being equal. We offer affordable quotes for each shipment because so many variables affect the price.
How long does it take to ship a car to Saudi Arabia?
The average shipping period for an automobile from the U.S. to Saudi Arabia is between 6 and 8 weeks. Various factors, like the shipment method, the service, and a few others, affect transit time.
You can send the car to our warehouse in New Jersey, California, Texas, Georgia, or Florida, among other places, depending on where your vehicle is. Alternatively, we can arrange for pickup at your home anywhere in the nation. The need to factor in domestic transit time will also determine how long the cargo will take.
When the vehicle is delivered to our warehouse, we thoroughly inspect it, provide a dock receipt, and ensure the car is prepared for transport.
Our Car Shipping Services for Dammam and Jeddah
Whether you need to ship an antique car you got at an auction or your family's SUV or sedan, we can send it abroad at a low price regardless of the kind of car or other motor vehicles you need to ship.
We take care of everything on the export side when you shop with us; our quotes reflect this.
This comprises:
If necessary, domestic pickup.
Most vehicles can be stored indoors for up to 14 days through U.S. customs processing.
Tracking your car's shipping journey, from pickup to loading and departure from the U.S.
Additionally, you have various shipping options, such as our container service or roll-on/roll-off shipment. These services can be facilitated at the ports of Jeddah and Dammam. We typically advise using our shared container services to move your car to Saudi Arabia if you seek the most affordable quote. It would be challenging to obtain a better rate with our consolidation services.
However, you can reserve your container at either port of entry if you want a shorter departure and arrival period. The price for transportation and destination fees is higher, though. Please find out your alternatives by speaking with one of our export consultants immediately.
For larger automobiles that would not fit safely within a typical 40′ container, we provide a roll-on roll-off service to Saudi Arabia.
One of our consultants will contact you once you've filled out our quote form and we've gathered enough data to provide a precise estimate. Your car can be transported by land to its final location once it has arrived in Dammam or Jeddah.
Shipping a car and households goods in the same container
We may send your vehicle and household goods in the same container when going to Saudi Arabia. On the day of your move, we would place a container at your house, load your vehicle with care, secure it, and wall it off, if necessary.
Your household goods would be loaded and stored in the shipping container's leftover space after being expertly packaged. Your container will then be customs-sealed at your door, and your single-use container will be sent back to a U.S. port so it can be loaded onto a ship for shipping.
Wrapping up
Our company has over 30 years of experience shipping vehicles worldwide with the best rates. Shipping a car, household goods, personal effects, or other goods in a 20ft container or 40ft container, LCL, or Air Freight to Saudi Arabia from the United States is simple with Ameritrans freight. Once you start with us, we will take all the significant steps to complete your international shipment. To start, we'll only need to know your vehicle's info and the origin in the U.S. From there, we can coordinate your shipment from beginning to end.
FAQs
What documentation is essential for shipping from abroad to Saudi Arabia?
We comprehend that obtaining all essential documents for international shipping is time-consuming. Here's a quick tip that we hope will help you determine precisely what you need to provide: A Bill of Lading, a packing list, or a commercial invoice are a few documents that are typically required in any ocean freight transaction, but you should be aware that each country and even each type of cargo will have its own complementary and unique forms.
What kind of freight to be in a container?

Choosing the right containers for your goods is one of the most important decisions you will have to take during the sea freight process. There are several containers available that offer special conditions like air or refrigerated whether you're working with food goods. Nevertheless, if it's dried cargo we're speaking about, hollow cylindrical container ships are your best bet.

How do you calculate the cost of shipping to Saudi Arabia?
Different factors relating to the services you need for your maritime freight impact the shipping costs. These prices are determined by the volume and size of your cargo. The Incoterm you select for your transaction, the type of container you require, and the ports of origin and destination for your chosen route. Then, you must consider any unique requirements for your freight, such as the fact that hazardous goods typically result in higher rates.
How long will it take for a container to go from the United States to Saudi Arabia?
The first thing you need to consider when shipping a container to Saudi Arabia is what route you're going to take, even though travel times vary greatly depending on various variables. The average travel time between Seattle and Jeddah is 69 days.
https://www.amazon.com/Saudi-Arabia-States
What are prohibited goods to Saudi Arabia?
Firearms, liquor, drugs, pork and beef products, sexual content, distillery apparatus, rehashed used or tires, used clothing, and specific sculptures are all prohibited under Saudi law.
For information contact us through; Anthony@ameritransfreight.com or call at +1(800)-413-2452