Impact of COVID-19 on Air Cargo related claims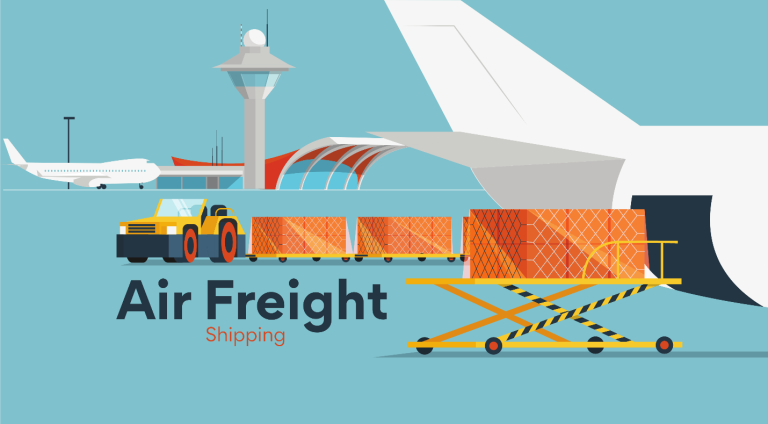 The rapture of covid-19 pandemic has disrupted air cargo shipping company. To start with the terms which are used in air freight shipping such as:
Freight Forwarder – A company that accepts freight from a shipper and arranges for it to be transported to its final destination by one or more carriers. Although the forwarder does not always handle the freight, it does contract with other carriers to transport goods by air, ocean, road and rail.
airplanes/aircrafts container–A unit load device (ULD) is a gadget that communicates directly with the cargo handling and restraint system on an airliner.
Waybill on the Air-A bill of lading is a document that covers both domestic and international flights transporting products to a certain location. It is a non-negoti able air transport document that serves as a receipt for the shipper, confirming that the carrier has accepted the goods stated on the document and agrees to convey the consignment to the destination airport under defined terms. AWB refers to the Air Waybill issued by carrying airlines, also known as the Master Air Waybill (MAWB), which contains three digits of numeric airline identity codes granted by IATA to non-US based airlines and the Air Transport Association of America to US based airlines. Air freight forwarders, on the other hand, provide their customers with HAWBs (House Air Waybills) for each shipment.
Related terms in Air Cargo shipping
Break Bulk (B/B) is a term that refers to the process of breaking apart a Consolidated air freight is transported under a single MAWB, with each consignment allocated to a distinct consignee or recipient being transported under a separate HAWB. When the freight forwarder receives the consolidated cargo from the carrier, they will break it up according to the HAWB and then proceed with customs clearance, as well as any associated shipping and import documentation. Airlines or their contractual ground handling company usually handle such Break-Bulk.
Consolidation-Freight forwarders generally combine several consignments into one lot before tendering to a carrier for forwarding to manage small lots of consignments efficiently and competitively. Each consignment will be transported with its own HAWB, and they will all be under the same master AWB in this situation.
Consignment-Merchandise is delivered from an exporter (the consignor) to an agent (the consignee) with the agreement that the agent will sell the merchandise for the exporter's account. The consignor retains ownership of the items until they are sold. The consignor receives the net revenues after the consignee sells the products for a commission.
Shipping Weight-The gross weight in kilograms of shipments, including the weight of moisture content, wrappings, crates, boxes, and containers, is referred to as shipping weight this term has been affected by covid-19 pandemic.
Only for the purpose of customs valuation-"Only for the purpose of customs valuation.," as defined by the US Customs Service, is the value entered on the entry documents by the importer, which may or may not reflect information from the manufacturer but in no way reflects Customs appraisal of the product.
Unit Load Device (ULD)-Any form of container, container with inbuilt pallet, aircraft container, or aircraft pallet is a ULD (Unit Load Device).
Advantages of Air Cargo freight shipping
Air shipping gives better tracking and greater assurance that your items will arrive at the correct location at the appropriate time.
Airplanes travel at a speed of nearly 30 times that of ocean liners. Slow-steaming Ocean liners move at 16-18 mph, whereas passenger planes speed at 575 mph. That implies an air freight shipment from a manufacturer in China to a warehouse in the United States can be completed in as little as five days. Use this transit time calculator to predict air freight transit times based on data from real recent shipments.
Safety – When shipping goods via ocean freight, they are more likely to be destroyed than when shipping by air. It's a wonderful alternative for fragile objects because of this.
Disadvantages of Air Cargo Freight Shipping
Emission reduction – Air freight produces much higher emissions than other modes of transportation. According to UK government data, shipping 2 tons by ocean over 5,000 kilometers emits 150 kg of CO2, against 6,605 kg by air. It's clear that this isn't the most environmentally friendly mode of transportation.
Expense – When compared to ocean freight, air freight is far more expensive. When comparing air versus ocean freight, a medium-sized 2000-pound cargo from Shenzhen, China to Los Angeles, California might cost $1,500 by ocean but $8,000 or more by air. However, given the current high cost of shipping, this disparity could be smaller.
Bulk shipments – Freight shipping has centered around shipping containers since the 1960s, which are ideal for transporting huge, heavy cargo. Air freight is priced based on both size and weight, which might result in a rapid price change.
Air cargo shipping companies
Outsourcing services allows growing businesses to swiftly access proven expertise. It is no different with shipping and logistics. You might find yourself looking into your alternatives as your business grows. A third-party logistics company is one possibility you will come across. You might not need all of a third-party logistics services depending on your company's demands.
In that scenario, you may want to explore working with a freight forwarder, who, depending on your needs, may be able to provide you with a unique solution that includes many of these services and all these services were affected by post covid-19 pandemic.
Increasing Your offers Options
By acting as your one-stop shop for getting your goods from their point of origin to their final destination, the right shipping and logistics partner will make air freight simple for you. Understanding these principles and the phrases used in the industry will, however, assist you in asking the correct questions and selecting the best solutions for your requirements. You'll be able to employ air freight to your company's benefit once you've gained this understanding.
Multiple kinds of loading options are provided
Standard — This is a basic air freight service. Your agent reserves seats on flights that are faster than other non-air freight choices and have lower prices.
Deferred — Low-cost air freight service provided by the cheapest air airline. Longer transit times will be required.
Air Charter — The most important type of air freight service, in which you charter (rent) an aircraft for your personal use only. It has a global reach.
Part Charter — A high-priority air freight service in which your representative gets a seat on a previously planned trip. First Flight Out is a top-of-the-line air freight service. Your agent makes a reservation for you on the next available flight(s) between two points.
Express – Priority air freight service in which your agent reserves space on the earliest available planes with the shortest travel time.
Consolidated — The term "consol" is often used. Air freight at the lowest possible cost. When the shipment crosses 1,000 pounds, the agent gathers it at a warehouse and ships it. Find out more about air freight consolidation.
Volumetric weight and actual weight
Other shipping solutions are more expensive than air freight. The actual weight of your package or its volumetric weight, whichever is greater, is used to compute your air freight cost.
Volumetric weight (sometimes referred to as dimensional weight) is a weight estimate based on determined dimensions.
Actual weight (in pounds): The whole weight of your shipment.
The gross/actual weight or volumetric weight, whichever is greater, is used by the carrier to compute the cost of your transfer.
Using cubic weight to adjust the mass of a container.
Carriers employ a "dim factor" to compute your dimensional weight when calculating the volumetric weight.
That is to say,
Dimensional Weight = Cubic Feet of Shipment x Dim Factor
Many shippers use the following calculation, which changes depending on the carrier and route. For domestic shipments, use this formula:
Dimensional Weight = Cubic Feet of Shipment x 8.9
For International Shipments, Use the Following Formula:
Dimensional Weight = Cubic Feet of Your Shipment x 10.4
Expenses of air transportation
Keep in mind that while packing your air freight cargo, both weight and volume have a role in your ultimate pricing. Use the smallest container possible and don't go overboard with the packaging materials to keep your shipments cost-effective. Due to covid-19 disruptions, the packing of air freight cargo has been reduce hence leading to low air freight pricing.
Types of airplanes.
Your Shipments can be moved by planes and containers and there are three types of planes that your shipment may fly on when shipping by air freight. Although your shipping agent will choose the best route for you, you should be familiar with the following terms:
Cargo aircraft – A plane that solely transports cargo and not passengers.
Combi airplane – A plane that transports both passengers and cargo on the main deck.
Passenger airplanes-They have a main deck with passengers and a lower deck with cargo.
 Air Lift courier logistics
Air freight courier Logistics is committed to offering the best possible service but due to covid-19 disruptions there was ineffective interactions of the customers and this led to poor delivery and distributions of freight.
Rates & Charges for Air Freight Forwarding
Air cargo facilities
Air cargo facilities will be included in the pricing for door-to-door prices, such as Consultancy in customs, Logistics and pickups. guaranteed cargo and expenses for extra services were disrupted by covid-19 pandemic.
 Pricing of Air Cargo freight and per-kg rates for international and expedited air cargo
When international shipping companies need to deliver goods somewhere swiftly and reliably, they use air freight. While 90 percent of the total of everything is delivered by sea, air freight connects the world faster, lowering the time it takes to ship freight from China to the United States from 20 to 30 days by sea to only three days via air cargo.
Depending on the sort of item you're sending and available space, international air freight charges might range from $2.50 to $5.00 per kilogram in a typical season. However, because of major interruptions in ocean freight and rising consumer demand, expenses have risen sharply since February 2020 due to covid -19 disruptions.
Aircraft ordering, Scheduling Shipments and delivery
The rapture of covid- 19 has affected ordering, shipments and delivery whereby there was insecurity inconveniences and undependability in booking and planning of air cargo. All the steps of air cargo booking were not followed.
Hauling Commercial Flights
For airport cargo and ground handlers, the process of unloading air cargo requires fewer steps than the process of shipping and loading. However, freight and ground handling staff must still adhere to a variety of laws and regulations. Following ramp safety rules and conducting activities in a systematic manner can assist prevent accidents and shorten aircraft turnaround times. The particular steps for offloading air cargo, according to the IATA Cargo Handling Manual, are as follows:
Deliver the shipment to the warehouse after unloading it.
Shipments that have to be checked in.
Shipments arrive.
Shipments should be turned over to freight forwarders.
What is the status of air carrier service preparations?
The vehicle is transferred to the freight forwarder hub, where it is unloaded and checked, after collecting the items from the carrier's domain. Before being handed over to the Consignee and subsequently delivered to the final client, items are frequently dispatched via a Forwarder Branch Facility. These steps are covered in the following chapters of the ICHM, where you can learn more about each one:
Come at the forwarder's hub with your shipment.
Shipment is transferred to a forwarder's hub. Fill the vehicle and make a run sheet.
Distribution, verification of delivery, and completion of the cycle.
 Goals of air load deregulation act affected by COVID -19 pandemic
the avoidance of excessive industry concentration, which would be detrimental to the economy.
Allowing one or more air carriers to boost their prices unfairly is a common occurrence.
pricing, services, or competition are reduced or eliminated; and promoting new entrants into the air transportation market.
Encouragement of increased market entry by air carriers.
existing air carriers, and the expansion of small air carriers.
putting greatest reliance on competition in the provision of air transportation services.
promoting air service in significant cities.
Effects of  covid-19 disturbances.
The COVID-19 effects on air freight had a profoundly divergent impact on the passenger and cargo segments of the aviation industry. The threat of insolvency, persistent challenges with carrier flexibility, and a higher reliance on air freight are all contributing factors to the rise in claims. As we approach the end of 2021, we expect the focus to shift to managing the post-COVID transition and repositioning enterprises to suit the rising popularity of air travel.
The aviation industry has been hit hard by COVID-19's financial impact.  the International Air Transport Association (IATA) reported a drop in passenger demand.
Did covid-19 interrupt air freight shipping much? Share why (or why not!) in the comments! 
https://www.sec.gov/ix?doc=/Archives/edgar/data/1370880/000137088020000027/a10-qxfeyex20200630.ht
https://citymapper.com/cmi/about.
https://ameritransfreight.com/air-freight-shipping-and-effects-of-covid-19 disruptions./
Please contact us at:
TELEPHONE NUMBER: +1(800)-413-2452
FAX: +1(800)-413-5461
EMAIL: anthony@ameritransfreight.com.
For all your Air freight shipping needs.
Ameritrans is fast, reliable and efficient.