Freight shipping alternatives 
Ameritrans Freight offers the following Shipping to Hawaii from Mainland us options. It is up to you to make the best decision for your circumstance. It is crucial to be aware of the freight and auto shipping options accessible to and from Hawaii:
Door to Door: Wherever you may be in the United States, Ameritrans will deliver the container to your door, where you may subsequently stuff it with all your belongings. This may be live loading or drop and pick for a maximum of 4 days. Later there is a container transfer to the port and then delivery to your door at your new Hawaii home. The delivery times with enclosed transport are reasonable.
Door to port or port to door– Ameritrans Freight provides door service on the U.S. Mainland. This entails dropping the container off at your Mainland residence before transporting it to the port. However, you will be required to unpack the container at the port once you get to Hawaii.
Port to Port: Put all your possessions onto a moving truck (or make several trips in your car) and transport them to the port. You pack the specified container at the port. When it gets to Hawaii, you'll have to unload the container at the port, which is in Honolulu on the island of Oahu, and then move your belongings to your new house there. Although it requires more work and effort, this alternative is more affordable than door-to-door shipping.
Hawaii shipping  schedule
Ameritrans Freight has been shipping  personal items to Hawaii and has contributed significantly to the growth of the state's economy. It once operated passenger ships and hotels in Waikiki for visitors to Hawaii.
The first business to introduce shipping containers to the Pacific was Ameritrans Freight. Today they provide various services for practically any shipping need from the U.S. Mainland or Canada to Hawaii or among the Hawaiian Islands.
Shipping to Hawaii Cost
Shipping to Hawaii from California  requires a proper package of items from your home. These items include furniture, clothing, tools, and more if this is your first time moving to Hawaii. Consider using a freight shipping company to transport many large, heavy objects across the ocean.
Your entire home on the U.S. Mainland can be packed into a container and transported in a big ship over the Pacific Ocean to Hawaii with the help of freight firms, who are trustworthy, affordable, and convenient. Transporting your goods via freight to Hawaii is simple.
Transit time for shipping a container to Hawaii
Our company will select your point of departure and the things you are shipping. The variables can affect how long it takes to ship to Hawaii. It could take weeks to months if you are using freight shipping.
When shipping to Hawaii through airfreight.  Our carriers arrange for pickup of the package from your residential address for quicker airfreight shipping. Our delivery times for airfreight shipping is 2-3 days. We offer to door to airport or door-to-door airfreight services.
How should I prepare a container to ensure its safe delivery to Hawaii?
What is the ideal  container packing strategy? You might wonder how your belongings will travel safely across the seas when packing. The following is the best advice for preparing a container for Hawaii:
Start by packing large, hefty appliances against the container's outer wall.
Fill the container to the opening by placing heavier items on the floor.
Put smaller boxes and objects on top of the larger ones.
Make sure everything is tightly secured to prevent movement. It's occasionally feasible to fill gaps using an empty cardboard box, comforters, or cushions.
Plastic crates are safer and more water-resistant when used to pack goods. Compared to boxes, plastic crates are also lighter and easier to stack.
Use bubble wrap or paper to stuff the boxes tightly with your items. The items inside the boxes shouldn't be swaying. So that you know what is inside, mark the cartons.
To prevent the boxes from falling over while the ship is at sea, everything needs to be packed snugly and without any gaps. If you cannot fill the container, build a bulkhead or add additional things, such as crates or old mattresses.
As an option, you may place an advertisement for anyone reaching the intended transport stuff to Hawaii so they can assist you in completing your container completely.
Also, remember that some items, such as various plants, animals, and dangerous or explosive goods, cannot be shipped to Hawaii. Packing these products inside the container could cause serious issues at the port.
Shipping  car to Hawaii
Shipping car to Hawaii is frequently more expensive than shipping personal items. As a result, if you choose to send your vehicle to Hawaii, you will need to make separate arrangements, often at least two weeks in advance. Typically, cars are delivered to the port. Our company opts to pick it up from your house for an extra fee.
Automobiles will be transported across the ocean in containers, car frames, or garage stowage. The organization will frequently request that your car be empty with a certain amount of gas in the tank for cars to be sent effectively.
Frequently asked questions
How much does it cost  for Shipping car to Hawaii?
A car costs between $1,000 and $4,500. It can be more cost-effective to export your car than buy one in Hawaii because car costs are higher than in many other parts of the country.
What is the transit time for  Shipping car to Hawaii?
Depending on the company, Shipping car to Hawaii could take anywhere from one week to a month. As you wait for your car to arrive in Hawaii, consider your options for getting around, including taking the bus or renting a car. Our delivery times are very reasonable with enclosed transport.
LCL Shipments
If you do not have enough products to fill a full container or if you have a less-than-container load, a freight forwarder may be able to arrange to have your items placed in a shared container (LCL). Freight forwarders typically place your products on pallets and then bill you based on weight.
Hawaii shipping  companies
Pasha Hawaii
One of the major shipping firms in Hawaii is called Pasha Hawaii. Hawaii is not usually a destination for shipments of personal items . This is one of the best auto transport companies for  huge machine like automobiles, boats, and motorcycles. Between the U.S. Mainland and Hawaii, they frequently travel via ship.
For more than 80 years, Sause Bros has specialized in transporting big goods to the islands, including huge boats. They operate as a family-run company with ports in Portland, Long Beach, Richmond, Honolulu, and other cities they use enclosed transport
Are you moving from Oahu to Maui? Young Brothers is a popular choice if you need to ship between islands. They have been in the business since 1900 and specialize in shipping vehicles and cargo of all sizes – from a single box to an entire container. For LCL they use enclosed transport. This is one of the best auto transport companies
Honolulu Freight Service, a family-owned company that has been shipping to and from Hawaii for more than 80 years, works with various clients with different demands. Their fleet of trucks and facilities are available to assist with moving and storage, and they offer service between North America and all of the Hawaiian Islands. If you need to ship a lot of ice cream from the Mainland to Hawaii, you can do it because they can also handle refrigerated shipping. This is one of the best auto transport companies Shipping to Hawaii from Mainland
 Container Freight to Hawaii cost
Costs are frequently a deterrent for mainland retailers . Delivery delays, however, are yet another factor. They are finding the appropriate shipping company that provides excellent pricing and dependable service.
The amount of time it takes to deliver a box, for instance, shipping from California to Hawaii, can vary depending on the USPS service you choose. When a package is sent to Hawaii using USPS Retail Ground, the delivery period is typically 3-5 weeks; delivery inside the 48 contiguous states typically takes 2-9 days.
Let's now examine the price of  furniture . Between $4,500 and $9,000 is the typical price to send furniture to Hawaii.
This is for the following container size
A 20-foot container often holds the belongings of a two-bedroom apartment.
A 40-foot container often holds the furnishings of a three-bedroom home.
The size of your furniture and the time of year will largely determine this; off-peak seasons are more affordable for shipment. Location, Weight, Size, and the type of good you are shipping are the four primary variables that will affect the cost.
Location
When estimating the price to pack, move, and unpack a container, the precise location of your current residence and your eventual destination are very important factors. Here are a few instances of moves that originate on the mainland: Shipping to Hawaii from Mainland
Origin: Huntington Beach, California
You're only 15 miles from the port of Long Beach, so it should be simple to load your container onto a ship headed for the Hawaiian Islands. We also ship from Los angeles and west coast in USA.
Origin: Las Vegas, Nevada
Your container will require a long journey by truck to reach the ship because Las Vegas is much further away from a port city. The shipping cost will increase due to transit time and fuel expenditures when moving your container.
Weight will determine the price of shipping goods to Hawaii. A 20ft container will cost cheaper than a 40ft container.
The type of goods shipped
Most people pack a container for a household move with regular household things. "Loose household goods" is the term used in the shipping industry. The specific treatment that hazardous goods can demand is unnecessary for a container filled with these items. Moving a container with only loose household items is, therefore, less expensive. 
Which Method of Freight from is Cost – efficient?
As an online shop, you know that locating cost-effective courier solutions without compromising service is essential to maintaining client satisfaction with the delivery process. So it's always a good idea to research the least expensive shipping options, whether they are to Hawaii or elsewhere. This is an important consideration when buying anything, whether you're shipping furniture to Hawaii or anything else.
Sending a Package to Hawaii
Ameritrans is an excellent companion if you are considering sending a package to Hawaii. Our platform will not only assist you in locating the most affordable method of shipping to Hawaii at reduced courier prices, but it also comes with some other advantages, such as the following:
There are around 250 courier services
To obtain precise rate estimations, use an online calculator.
Print the pre-filled customs documents.
Generated automatically shipping labels
Insurance protection of up to $4,000
Tracking with a brand for better customer service.
It's critical to use the proper carrier when sending furniture to Hawaii or any other items to benefit from lower costs and superior service.
It would help if you kept in mind to take care of any temperature-sensitive or perishable commodities when utilizing any shipping services. Whether you send a shipment from California to Hawaii or any other adjacent state. If someone is home, using a service that requires a signature confirmation will guarantee that these products won't be left lying around
Sending packages to Hawaii with USPS, UPS, and FedEx
The size, weight, and service class of your item, as well as other variables, will all affect how much it will cost to ship to Hawaii. You should know that using UPS or FedEx will result in significant surcharges. This is because these two airlines classify Hawaii delivery as an international package rather than a domestic one.
Delivery times by USPS
This freight forwarder is your best bet for inexpensive pricing and excellent service when sending cargo to Hawaii. Hawaii addresses are included in the addresses that USPS delivers to nationwide. You must know a few factors while using USPS . This courier will nearly always be the least expensive option for shipping to Hawaii, but typically only if your package is under the 70lb weight restriction; if it weighs more, it might be less expensive to ship with another courier. USPS priority mail is the most common
Freight with FedEx
The overnight delivery options offered by this specific freight forwarder are well-known. Therefore, FedEx for delivering to Hawaii is a good option if you need a quick delivery service. FedEx Next Flight and FedEx Priority Mail are only two of the quick shipping options they provide. FedEx is expensive, which is the only drawback .
Freight with UPS
This one is the greatest option for transporting bulky, hefty products to Hawaii. There is a 150lb per parcel weight restriction for UPS shipments to Hawaii. Therefore, this courier is a perfect option if the package weighs more than the USPS limit of 70 pounds but less than the UPS maximum of 150 pounds. Any UPS courier service may be used, including its urgent and expedited selections and reasonably priced services like UPS Ground.
Conclusion
It is possible to ship goods  to Hawaii. This is done by utilizing the documents or a major ocean container. It is feasible to ship to Hawaii using a variety of companies and transportation options.  It is always the most straightforward operation. Shipping to Hawaii from Mainland
FAQS
Can I ship to Hawaii without a customs form?
If you are transporting freight from any other state, including Alaska, you don't need to worry about making a customs declaration. You will need customs documentation if you are exporting to Hawaii from a country other than one of the 50 states. Shipping to Hawaii from Mainland
Are shipments to Hawaii regarded as residential?
You won't need a ton of additional paperwork to move freight to Hawaii because shipments there are regarded as domestic. As long as you have a bill of lading, everything should proceed well. As you can see, shipping goods by the ocean to Hawaii involves many moving components.
Which shipping method to Hawaii is the quickest?
The quickest and least expensive method for sending USPS small, bulky packages weighing up to 20 pounds is Priority Mail Cubic. Delivery takes 1-3 days to all states, including Hawaii, via Priority Mail services.
How long does it take to ship to Hawaii
The cost of shipping your package will vary depending on the package and carrier you choose. You won't pay more than the standard domestic rates for any USPS mail class if you use USPS. Hawaii is classified by USPS as Zone 8, regardless of the state from where you are sending it.
Can I ship to Hawaii without a commercial invoice?
Similar to domestic shipping, freight headed towards Hawaii moves. The common domestic Bill of Lading is the only required document. More paperwork is needed, though, if you are shipping hazardous goods. Become familiar with hazardous shipping goods. Shipping to Hawaii from Mainland
Does the Jones Act Affect the  shipping Price? 
Yeah, the Jones Act raises the price of shipping to non-contiguous U.S. territories, including Hawaii, Alaska, Puerto Rico, and Guam. This is due to the Jones Act's limitations on the number of ships permitted to deliver products lawfully, raising the shipping cost.
The federal legislation limits cargo movement by water between U.S. ports on vessels built, registered, crewed, and owned within the U.S. The number of ships produced and run in America is less than the total number available worldwide. The absence of competition creates a situation where shipping businesses may raise their prices. Shipping to Hawaii from Mainland
Summary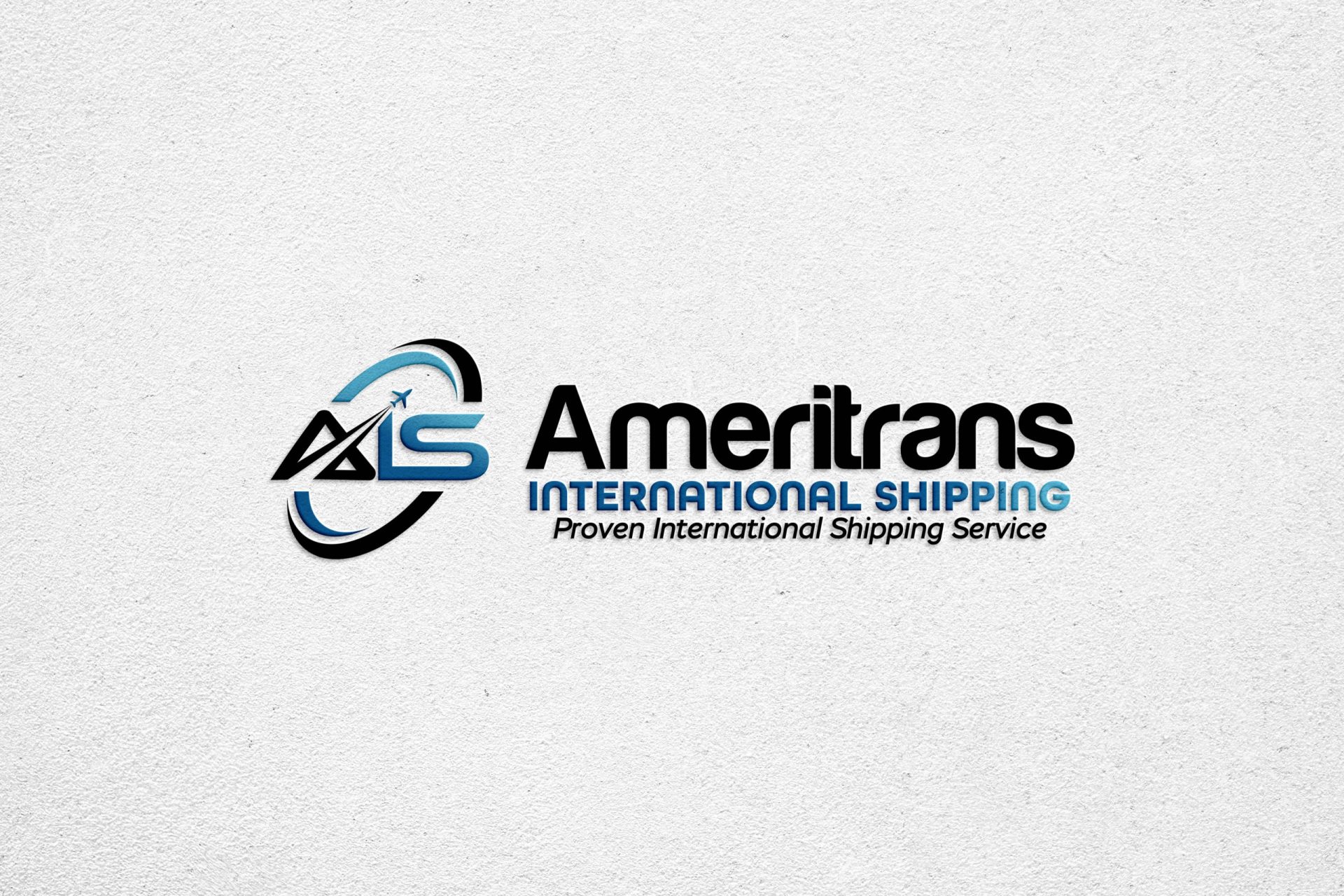 Service Type
Shipping to Hawaii from mainland US
Provider Name
Ameritrans Freight International
,
6 Liberty Square Suite #2347
,
Boston
,
Massachusetts
-
02109
,
Telephone No.+18004132452
Area
Description
It is possible to ship goods from Mainland U.S. to Hawaii. This is done by utilizing the documents or a major ocean container. It is feasible to ship to Hawaii using a variety of companies and transportation options.