Ocean Freight from the US to Singapore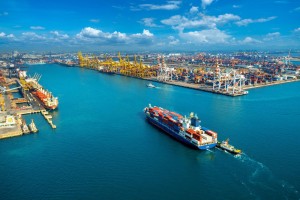 This shipping constitutes almost all imports from the US to Singapore. Perhaps because it is the most cost-effective method for moving freight across large distances.
Getting your items from the US to Singapore in a shipping container will take a carrier several weeks. Your maritime freight will most likely arrive in a 20- or 40-foot-long container. Most cargo types can fit in these common containers. However, your forwarder will let you know if your commercial items need a non-standard container, such as one with an open top, refrigeration, or ventilation capabilities. Selecting between FCL and LCL ocean transportation is another crucial decision your freight forwarder will assist you with.
Less than Container Load (LCL) shipping
LCL shipping involves moving items in a container with goods from other carriers. Because cargo must be collected before being exported from the United States to Singapore. Transit durations may be longer than FCL. Similarly, deconsolidation is necessary in Singapore before items may be shipped to their final location.
Consideration for LCL shipping to Singapore
Many companies select LCL shipment if:
They are sending a tiny shipment that will fit on not more than six conventional pallets.
In Singapore, their cargo is not urgently needed.
They don't mind storing their cargo in a container with other shippers.
Also know that the administrative tasks of aggregation and deconsolidation may take their shipment longer than an FCL shipment.
Companies are likely to steer clear of LCL shipments if;
Their shipment from the US must arrive in Singapore by a specific date.
They don't want their cargo touched more than is necessary.
Their products are too fragile, perishable, or inappropriate for shipping within a shared container.
They are sending a bulky or oddly shaped package.
Estimated Less Container Load Shipping Cost to Singapore
Ideal for shipping boxes, pallets, and  also  full container loads from 250 lbs. to 20,000 lbs.
LCL-$30.00 per CBM
Household goods-$350.20
Full Container Load (FCL) shipping to Singapore
Using the FCL shipment, you cover the full use of a container for shipping, which you are free to fully or partially fill. Before shipment, the product's provider can seal the container, and it will stay sealed until it reaches its destination, barring any interference from customs officials. FCL freight is economical for large shipments because you pay a fixed charge for the container.
The best option for firms when shipping from the United States to Singapore is frequently an FCL service, especially if:
They have the resources to pack and cover the container in the US, and their cargo cannot share a container.
They're shipping many items, at least sufficient to fill a 20-foot container halfway.
Estimated Full Container Shipping Cost to Singapore
Full Container Load shipping is the most efficient and cost-effective way to ship items from the USA to Singapore.
Ideal for shipping boxes, pallets, and full container loads from 250 lbs. to 45,000 lbs.
20 ft Container $350.00
40 ft Container $400.00
How much does shipping a car from the USA to Singapore cost?
The typical cost to send a vehicle to Singapore is between $ 1500 and $3500.
You cannot ship and import vehicles ten or older to Singapore; however, you   can also new or used vehicles after applying for a special import license there.
The cost to ship your automobile to Singapore will depend on the sort of car you have, its size, and  also whether you want to ship it by container services or roll-on roll-off service (RO-RO) at the shipping port.
These costs, however, are estimates; if the vehicles are run drive, non-runners, or require forklift service . For example, the cost of shipping a car to Singapore could climb.
Essential paperwork for shipping a car from the US to Singapore:
The paperwork required for shipping an automobile from the United States to Singapore is listed below.
Vehicle information, specs, year, make, model, shipping weight, and car dimensions.
Shipper name or company information in the USA, address, EIN#/TAX ID#/ or foreign passport id.
Consignee full name or company information, address in Singapore, and contact number.
If a lien holder is listed on the initial state title of the vehicle, the financial institution causing the vehicle's reserve must stamp and sign it. If the financial institution has not done so, you must request a copy of the lien release letter from the lender stating that the vehicle has been paid in full.
Bill of Sale, Commercial Invoice, Transaction History of Seller and Buyer, and also Vehicle Value
Air Freight from the US to Singapore
Air freight is the best option if your distribution network requires swift movement of the goods you import from the United States to Singapore. Air shipment is  also unbeatable when the shipping scenario calls for high-speed transit, notwithstanding its cost. Due to the fast customs clearance times in Singapore and the US, your cargo can arrive at its destination in a matter of days. Airline times between the two countries are calculated in hours.
Advantages of Air Freight shipping to Singapore
Air shipment offers the following advantages in addition to sheer speed if you don't want to wait many weeks for an ocean carrier to deliver what you have in an ocean container from the US to Singapore:
Perishable items like plants, flowers, and also  food can be transported this way.
It can make sure you adhere to tight deadlines.
You might be entitled to insurance at a lesser cost than you would for ocean transportation.
Smaller consignments, such as those containing just a few pallets, are frequently more affordable.
How Much Does Cargo Shipping from the United States to Singapore Cost?
Shipping companies consider the following factors when calculating how much it costs of a shipment:
The kind of cargo being transported
Consignments' dimensions, weight, and volume
Which form of transportation was selected—air freight, LCL, or FCL ocean shipping?
The distance that must be traveled for the items
Whether you need delivery from door to door, port to door, port to port, or door to port
Uncertain which will better suit your demands and budget for freight—ocean or air? You can always request quotations from a freight forwarder for both. The cost variance between sea and also  air shipment won't be significant for loads weighing about 100 kg. Ocean shipping typically offers the cheapest choice for larger items that weigh above 100 kg because air freight is far more expensive than shipping by sea. For your information, shipping firms do not provide quotes for shipments exceeding thirty-five kilograms or less.
How long does shipping cargo from the United States to Singapore take?
Singapore is a long way from the US, and flights from the United States east coast to Singapore take a very long time. Therefore, the shipping time for ocean freight will be several weeks. Naturally, air freight moves much more quickly.
Certain air freight shipments can also be finished in as little as three days because of the effective customs procedures in several US airports and equally streamlined procedures at Changi Airport in Singapore.
How Much Time Would It Require to Ship Goods by Ocean from the United States to Singapore?
These times for transit to the Port of Singapore were collected from the FCL and LCL shipping timetables of Ameritrans Freight to give you an idea of how long it takes to transport a shipping container from the US to Singapore:
Los Angeles -27 days for FCL days and  also 36 days for LCL.
Miami – 40 days for FCL, 39 days for LCL
Boston – 39 days for LCL
Atlanta – 47 days FCL, 41 days LCL
Jacksonville – 46 days for FCL
Houston – 38 days LCL and FCL
New York – 40 days FCL, 36 days LCL
San Francisco – 31 days LCL
Customs Clearance in Singapore and the US
One of the trickiest aspects of international shipping, particularly for commercial items, is customs clearance. Before they can depart the US, your cargo must pass through export customs. They must also meet Singaporean customs requirements to enter the city-state.
Knowing the supporting documentation for your customs declarations for both imports and exports. A shipping company can simplify the procedure and take care of its hassles. To prevent unneeded delays, your forwarder will ensure your shipment conforms to all applicable laws and regulations.
You will still be responsible for some aspects of the shipping procedure, even if a freight forwarder assists your company with air and ocean shipping from the US to Singapore. For instance, you must ensure that the following types of documents are ready for the customs authorities to inspect:
Packing List
Original Certificate
A Letter of Credit or other payment terms.
An Airway Bill for air cargo or a Bill of Lading for ocean freight (you can leave this to Ameritrans Freight)
Main ports in from  USA to Singapore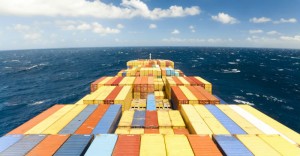 Los Angeles
Houston
New York
Charleston
Oakland
Long Beach
San Francisco
Jacksonville
Savannah
Tacoma
Oakland
Norfolk
Boston
Miami
Seattle
Baltimore
Mobile
Philadelphia
Port Everglades
Singapore, the second busiest port in the world, imports a wide range of goods for the public and commercial sectors.
Companies frequently import the following products and the government from the US for resale, personal use, or both public and private use:
Machines and automobiles
Petroleum- and chemical-based products
Electrical and medical equipment
valuable stones and metals
Furniture
Shop and ship to singapore from the USA
The United States is one of Singaporeans' favorite online shopping sites from the consumer's point of view because many goods are less expensive there. Due to this, a lot of packages containing these components are imported:
Apparel Cosmetics
Electronic apparatuses
Supplements and vitamins
A freight forwarder, Ameritrans Freight International can help you transport your items to Singapore in 5 easy stages.
step 1: Get in touch with your preferred freight forwarder
Send the following info in an email:
Shipping method
Kind and approximate cost of the products being transported
Type of package, size (length, breadth, and height), weight, and amount
addresses for pick-up and delivery
To acquire the finest routes and take maximum advantage of your forwarding agent's goods or services, which can involve the following:
Giving customers a United States location for use on websites for e-commerce
Companion or buy-for-me solutions for shopping require an American debit or credit card.
Delivering risky items or offering warehousing services to manufacturers
step 2: Approving provided a quotation
A quote will be created for you by your freight forwarder. You can now review the proposal and determine whether you want to negotiate any parameters.
A formal agreement and order for goods will be created once terms have been agreed upon by both you and the shipping company.
 Step 3. Prepare the shipping documents
A lot of paperwork will be necessary for foreign cargo delivery, but the shipping company will help you with this.It will contain the following:
The bill of lading
Invoice for goods sold
Origin-based certificate
Inspection report
Declaration, packing slip, and export authorization
if necessary, a letter of credit
document proving insurance
If applicable, declare hazardous cargo
Your freight forwarder will tell you about customs clearance together with the preparation of documentation. Furthermore, they may also help you with cargo insurance.
Step 4: The shipping of the goods to the port
Before export customs clearance, your products will be moved from their original spot to the freight forwarders' warehouse. Your products will be carried to a port for departure from the US once they have been approved for export.
Step 5: Shipping the goods
Your goods is shipped to the destination by air or sea, depending on your selection. Your freight forwarder will handle import customs clearance.
The shipment will be moved to the importation warehouse and also  the ultimate location once it safely arrives in Singapore.
Common carriers that ship to Singapore from the us
DHL, FedEx, and USPS are a few of the most popular shipping companies utilized for deliveries from the US to Singapore.
A freight forwarding companies' established contacts with carriers may enable you to ship at lower costs and also  via faster routes. Forwarders may also organize routes with various carriers to obtain the most advantageous pricing.
Why choose Ameritrans Freight International
Consistent and trusted
Since we first entered the field in 2006, we have served many clients from various industries and are proud of this fact. A personal consultant  has assignment  to keep you aware along the route.
Able to adapt to changes
We have a broad network of suppliers because we have been in the business for a long time. Our network has given us the flexibility to meet industry problems and  also achieve excellent flexibility.
Personalized shipping options
Because each client's shipping requirements are unique, we will advise on the best freight method and also  route depending on those needs.
We at Ameritrans Freight provide a comparable level of proficiency for shipment from Singapore to the USA.
FAQs
Which  year of car am I able to export to Singapore?
There are no "age restrictions" for diplomatic automobile shipments to Singapore, although second hand cars older than ten years face additional import procedures and also  fees in Singapore. As the vehicle import rules are for new cars. Please contact Customs – Singapore Revenue Agency in Singapore if you wish to import any vehicles older than ten years.
What factors influence shipping a car to Singapore from the US
The cost to ship a car from the US to Singapore depends on the kind of automobile you have, its dimensions and also  weight, the mode of transportation to the Singaporean port of destination, the location in the USA where you intend to ship the car from, andalso  the mode of transportation you select.
How long does sending an automobile from Singapore to the United States take?
An automobile typically takes 3 to 5 weeks to travel from the United States to Singapore.
Will shipping a car to Singapore by ocean freight become less expensive in 2023?
Yes, the rates started to decline gradually in the first quarter of 2023, and also  this trend is predicted to continue. The dimensions, weight, port of export, port of destination, season, and also  congestion all factor into calculating the ocean freight rate.
How can I ship my car to Singapore?
Get the cost of shipping from the US to Singapore.
Choose the most appropriate shipping method to transport your car from the USA to Singapore. Your needs will determine which of the following shipping options you select: Air cargo to Singapore, container shipment service, sharing container service, and also  roll-on/roll-off services are all options.
When making a reservation to send your car to Singapore, give the shipping company the necessary paperwork.
Send the car to the seaport or export storage facility so that it can be exported to Singapore.
Pay the shipping company what is due.