Shipping goods from South Korea to the US has never been simpler. Both nations are well-connected by several shipping ports and airports and are regarded as active participants in international trade. Ensure that you are ready in advance if you are interested in exporting goods from South Korea to the US so that you know what to anticipate in terms of cost and travel time. It will lessen the stress caused by the transaction.
South Korea was the eighth-largest importer in the world in 2018, bringing in $535 billion (USD) in purchases. The United States, China, and Japan, which are neighbors, are the biggest importers. You've come to the proper place if you want to import into South Korea and take part in this bustling market.
We aim to make shipping to South Korea by air and sea more straightforward for you. Because of this, we've created this page to offer important details on shipping options, costs, transit times, customs clearance processes, and ports.
 Shipping Methods for Goods to South Korea
The majority of freight reaches South Korea by air or sea. We will go over the benefits and drawbacks of each of these forms of transportation on this page to assist you in selecting the best option for your company.
 Ocean Freight to South Korea
Less than Container Load (LCL) Shipping
When you arrange for an LCL shipment to South Korea, your items will travel in a container alongside the cargo of other shippers for the duration of the trip. The benefit is that you only need to pay for the weight and space your cargo takes up in the container. Because of this, LCL is an affordable transportation option for smaller goods.
Advantages of Less Than Container Load (LCL) Shipping to South Korea
You must pay for the space your shipment takes up in the container.
This is typically the cheapest choice for shipments taking up fewer than six conventional pallets.
You don't have to fill and empty the container yourself.
The freight forwarder warehouse is where suppliers and purchasers can deliver and pick up their goods.
Without waiting for sufficient requests to fill a container, you may transport your freight immediately.
Disadvantages of Less Than Container Load (LCL) Shipping to South Korea
Your cargo must travel in the same container as other shippers' cargo.
Due to the additional handling and motions, it is not recommended for delicate, fragile, or perishable products.
Delivery dates may be unclear due to the extra steps in the process.
The requirement for packaging means that the shipping procedure is complicated and, consequently, the transit duration is a little longer.
Full Container Load (FCL) Shipping
You own the full container once you order an FCL shipping to South Korea. Most shippers pack as much product as they can into their containers to get the most out of the expense of FCL ocean freight. FCL is suggested for sending large quantities of goods to South Korea because you would pay a flat fee.
Benefits of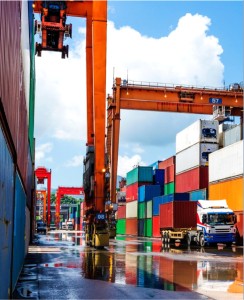 :
FCL keeps your cargo segregated in a container until it gets to its destination.
If you have enough items to fill at least half the load capacity of a 20-foot container, it's frequently the most economical option.
Disadvantages of Full Than Container Load FCL) Shipping to South Korea
Even if the container isn't full, a fee must still be paid.
Not all companies can accept shipping containers on their property.
Numerous factors determine the final ocean and air cargo price to South Korea. Freight forwarders consider the following primary elements while creating quotes:
The type of commodities
(FCL, LCL, Air) The chosen mode of transportation
weight of the shipment
the cargo's dimensions
distance between the starting point and the final destination
One of the biggest factors affecting the final cost is your cargo's weight. Here is an easy reminder of a general principle:
Ocean freight is probably the least expensive alternative if you send more than 100 kilograms.
Air Freight to South Korea
If quick travel times and supply chain flexibility are important, air freight is the most effective option. However, shipping goods by air to South Korea often costs much more than shipping them by water.
On the other hand, the expenses of shipping by air and ocean will be about the same if you are moving less than 100 kilograms.
Most freight forwarders won't handle your cargo if it weighs less than 35 kilograms, including Ameritrans Freight. Instead, you might use a global courier service.
Benefits of Air Freight Shipping to South Korea
Due to the high expense, it is best suited for modest shipments (no more than two to three pallets).
The extremely quick transportation times can benefit goods with a limited shelf life.
excellent reliability and less prone to weather fluctuations than ocean freight
It is a suitable choice for high-value freight because of strict security measures.
The delivery method for vendors and customers based close to international airports may be air freight.
Disadvantages of Air Freight Shipping to South Korea
It can be extremely expensive for huge amounts of freight.
Not a possibility for anything that can't be put onto an aircraft, including big or oddly shaped things.
Roll on Roll off Service from USA to South Korea.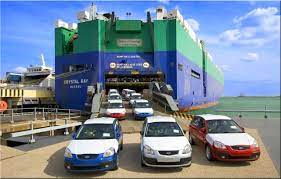 RORO shipping is one of the most popular ways to ship a car from the USA to South Korea. With a low cost of transportation, this shipping service allows you to drive your car onto and off the ship in the USA, roll the car out, and discharge the car from the vessel in South Korea to ship your car to Busan port in South Korea.
This method is very effective and economical and offers the most trustworthy departure, transit time, and arrival dates to South Korea from any port in the USA, whether you need to ship a car, sedan, SUV, motorcycle, motor home, camper, trailer, bus, construction vehicle, heavy equipment, excavators, or a boat to the port of Busan, South Korea. New automobile manufacturers frequently choose this strategy when determining how to ship their own cars abroad.
Benefits of RORO shipping to South Korea:
From the most well-known RO-RO port in the USA to South Korea, you can export operating automobiles extremely cheaply.
You can ship cars from Copart and IAAI auto auctions using a special RO-RO service to South Korea for non-runners.
Fast trip from Boston, Providence, Newark, Wilmington, Baltimore, Savannah, Jacksonville, Florida, and Freeport, Texas, to Busan, South Korea, with only 17 days of journey port to port.
The roll-on/roll-off local export fees and the destination Charges in South Korea are less expensive than sending a container full of autos to South Korea.
Container shipping service from the USA to South Korea
You can ship only your car or cars in your container from the USA to South Korea, costing you more than RO-RO car shipping.
Benefits of the Container shipping service to South Korea
The ability to ship non-operational and accident autos from Copart or American auto auctions.
A 40-foot container can carry up to four cars to South Korea.
Personal items, like furniture or personal goods, may be included in your vehicle.
You will be the only person to receive the container shipment to South Korea; it won't be shared.
How Much Does It Cost to Ship a Car to South Korea?
A car can be shipped to South Korea for an average cost of $2000 to $3900.
You cannot ship and import vehicles ten or older to South Korea; however, you can import new or used vehicles after applying for a special import license there.
The cost to send your car to South Korea will vary depending on the sort of automobile you have, its size, and whether you want to export it by container service or roll on roll off service (RO-RO).
These costs, however, are estimates; if the vehicles are run and drive, non-runners, or require forklift service, for example, the cost of shipping a car to South Korea could climb.
Shortest transit time to ship a car from the USA to South Korea
The route from New York City in the United States to the port of Busan in South Korea with the vehicle shipping business Eukor Vehicle Carriers or NYK Auto Transport has one of the lowest transit times to ship a car to South Korea, taking an average of 35 days. The shortest route to South Korea, with an average transit time of 25 days, runs from Los Angeles.
Longest transit time to ship a car from North America to South Korea:
The route from Houston, Texas, via Freeport Terminal to Incheon, South Korea, has the longest transit time for shipping a car from North America to South Korea, with an estimated average transit time between 40 and 45 days. The next-longest route, with an average transit duration of 45 to 50 days, runs from Baltimore, Maryland, to Ulsan, South Korea.
Documents essential to ship a car from the USA to South Korea:
The paperwork essential to ship a car from the United States to South Korea is listed below.
Vehicle information, specs, Year, make, model, full vin#, shipping weight, and car dimensions.
Shipper name or company information in the USA, address, EIN#/TAX ID#/ or foreign passport id.
Consignee full name or company information, address in South Korea, contact number
If a lien holder is listed on the first-owner title of the vehicle, the financial institution making the vehicle reservation must stamp and sign it. If the financial institution has not done so, you must request a copy of the lien release notification from the bank stating that the vehicle has been paid in full.
Document the transaction between the seller and the buyer, a commercial invoice, and the vehicle's value.
Transit time for shipping goods to South Korea
The shipping port or airport of origin will significantly impact how quickly your shipment gets to its consignee in South Korea. Air freight cargo from most of the world's busiest airports can reach South Korea in two to eight days. However, the transit time for ocean freight might range from 3 to 51 days.
Customs clearance for imports in South Korea
Your shipment must have clearance for import from the South Korean customs service to enter South Korea formally. A significant step in the transportation process is customs clearance. To prevent any problems or delays, most shippers leave this responsibility to an experienced freight forwarder. The easiest approach to feel confident that all South Korean customs laws and norms governing international shipment are being followed is to do this.
You must collect and submit the required documentation to begin the clearance procedure. South Korean customs authorities will, at the very least, demand the papers listed below:
Commercial Invoice
Packing List
Authentication of Origin
Certificate of Guarantee or other terms of payment
Major Ports of Arrival in South Korea
Busan
Incheon
Pyeongtaek
Masan
Mokpo,
Gwangyang,
Ulsan
How can I ship a container to South Korea?
The first step in shipping a container to South Korea is to follow the step-by-step instructions for shipping your container to South Korea from the United States and give your carrier or freight forwarder all the information necessary to send your container to South Korea.
To move a container to South Korea, look for shipping companies specializing in this.
Find out how much shipping a container to South Korea will cost.
To send your container, select the finest shipping company. Depending on your requirements, the following sea container sizes are available, 20ft or 40ft.
Give the shipping company the necessary paperwork to create a reservation (booking) and send your container to South Korea.
When loaded, send the container to the port of exporting, and then complete the South Korean export customs process.
Pay the logistics company (freight forwarder or shipping company) for the freight and terminal expenses.
Send your bill of lading or container release to a customs agent in South Korea.
Main carriers to South Korea from the USA
There are various difficulties in shipping internationally. It's a good idea to weigh the benefits and drawbacks of the major players before selecting the shipping company that best suits your demands. The alternatives are; USPS, UPS, FedEx, and DHL shipping to South Korea.
You should also consider other carrier services, such as dependable order tracking, pick-up possibilities, and more, in addition to shipping costs and delivery timeframes.
FAQs
How much does it cost to ship a container to South Korea?
The average cost to send a container to South Korea ranges from $750 to $4000 US dollars.
The time it takes to transport a full container to South Korea varies according to the container size (20 or 40 feet) and the route. Please contact our quotation team for a thorough quote on shipping the container to the port in South Korea.
Can a container from the US be imported into South Korea with business products or moving items?
The cargo must meet the import standards of South Korean Customs to pass the import and nationalization process of goods or vehicles in South Korea. If it does, I may import a container with goods and vehicles or move home from the United States, Spain, Europe, or China to South Korea.
Will shipping an automobile to South Korea by ocean freight become less expensive in 2023?
Yes, the rates started slowly declining in the first part of 2023, and they are expected to keep doing so. The dimensions, weight, port of shipping, port of destination, season congestion, and oil prices (BAF) are used to determine the ocean freight rate.
What Year of car can I ship to South Korea?
There are no "age restrictions" for diplomatic shipments of cars to South Korea. However, secondhand cars older than ten years are subject to additional import procedures and fees in that country. To import vehicles older than ten years, please get in touch with Customs – South Korea Revenue Authority in Busan, South Korea, as the import regulations are for new cars.
How long does sending an automobile from the United States to South Korea take?
On average, a car takes three to five weeks to travel from the United States to South Korea.