Shipping from USA to Australia
Shipping from USA to Australia, In terms of revenue, Australia is the world's tenth-largest eCommerce market. However, as a company situated in the United States, providing Australian customers can be challenging.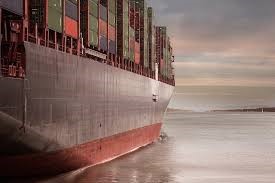 How long does shipping to Australia take?
Depending on the class of shipment, shipping to Australia from the United States can take up to a few weeks. Because all items are carried by air or sea, weather and natural calamities can create further delays.
Cheapest carriers to Australia.
USPS International
USPS is a fantastic choice if you don't need your package right away and want the most affordable shipping option. It will only charge you a set amount based on the type of mail you send and the weight of your item. Packages can be dropped off at your mailbox or a local post office, making delivery straightforward.
After arriving in Australia, the items are passed to Australia Post (the national Australian mailing service). This is a significant disadvantage of utilizing USPS for Australian delivery. This implies that the USPS order tracking number will no longer work, and you will have to wait for a new one. Due to the transfer process, this adds a few more delivery days.
DHL
DHL is the world's biggest international shipping company, and it's an excellent choice for shipping to Australia. When compared to UPS or FedEx, they provide lower charges while maintaining the exact delivery timelines. DHL should be one of your first choices when comparing shipping costs if you're shipping to Australia.
When should you use DHL to ship?
You want to keep track of things.
You want your order to arrive sooner.
FedEx and UPS
They are two of the most popular shipping companies.
UPS and FedEx are fantastic choices when shipping to Australia because they can deliver your items swiftly and reliably. You can rest assured that your products will arrive on time, and your customers will be pleased. Unlike the United States Postal Service, UPS and FedEx track packages from pickup through delivery. If you're mailing shipments weighing more than 10 pounds, UPS and FedEx may be the most cost-effective solutions.
International shipping options are available through UPS and FedEx.
UPS Expedited International
UPS Worldwide Saver is a service provided by UPS.
Priority International FedEx
International Economy FedEx
When should you use UPS or FedEx to ship?
You want your packages to be tracked.
You want your package delivered faster than USPS and are willing to pay a premium. Shipping from USA to Australia
Shipping from Australia to USA.
Sea freight and air freight are options for shipping from Australia to the United States. Sea freight is five times less expensive than air freight, making it highly cost-effective.
One downside is that shipping from Australia to the United States takes a long time — container ships can take several weeks to complete the route, necessitating careful planning. Customs formalities might take up to six weeks in overseas shipping.
Your belongings will be shipped inadequately sized containers if you choose sea freight as your shipping method. A shared-use container will be assigned to your load if it is less than 15 cubic meters.
Most shipping companies offer a complete door-to-door service, which means they will take care of everything from your old home to your new one.
Airfreight shipping from Australia to USA.
Airfreight is substantially faster: a cargo jet can transport goods from Australia to the United States in two to three days. The disadvantage is that it is costly — you often pay a significant premium for air freight. This  makes  it prohibitive if you have a tight budget. Shipping from USA to Australia
A shipment can take anywhere from five to ten working days to arrive in the United States by air freight, depending on your shipping state.
Shipping laws
Customs laws in the United States will be less complex, and they include:
Make a note of everything you're taking into the United States. Then use this packing list to make sure you disclose everything.
You can bring in duty-free household items and personal things.  If you've used them for at least a year, and they'll be used in your new home.
Because customs authorities have the authority to open and inspect containers, you should be aware of the following goods that are not permitted entry into the country Materials that are obscene. Some medicines and narcotics, Anti-counterfeiting measures are taken against trademarked goods. Also  flammable substances, Arms and ammunition, Livestock and Products made from plants and animals.
Additional security requirements apply when sending goods by air freight. This is because  various household goods and personal things now being classified as high risk. To get your stuff delivered on schedule, you'll need to make sure your carrier is entirely capable of complying with US legislation.
How long does it take to ship from Australia to the United States?
Standard International postage takes 7 to 14 business days. A formal first-class letter takes about ten days to arrive. Keep in mind that most mail takes three to five days to travel across the United States and that it goes faster between major cities with airports.
International shipping times for shipments from Australia to the United States can be calculated using a shipping comparison calculator. By weighing four essential elements width, height, weight, and time you can find the best shipping route for your things.
Packages from Australia usually arrive in the United States within a week, two weeks at the most. Shipping can take as short as four days in some cases. Shipping from USA to Australia
Shipping services from Australia to the United States.
The recognized shipping experts specialize in shipping from Australia to the United States. There are numerous international couriers from which to choose, ensuring that you receive the most cost-effective service possible. Furthermore, there are no size or weight restrictions. All of your belongings will be covered by comprehensive insurance during the travel. We will also take care of packing any breakable or fragile objects for you.
Although they can't predict the precise shipment time, which is frequently due to unforeseen situations – you'll be assured that your things will arrive as soon as feasible. An experienced specialist will provide you with all of the assistance and guidance you require and find the quickest way to get your products to their destination.
What is the cost of shipping from the United States to Australia?
The dimensions and size of your package. How quickly you want your gift to arrive, and the location you're sending from all influence shipping prices to Australia.
The higher Volumetric or Chargeable Weight determines a package's chargeable weight.
The volumetric weight of a package is calculated using the formula below, which indicates the package's density: [length(cm) x width(cm) x height(cm)] Shipping from USA to Australia
You can either request adequate packing from your business or pack your order into the smallest feasible box.
Furthermore, you can save money on delivery by paying for numerous products at once. As a result, there is only a single base charge.
How much does shipping a small package cost?
There are a few factors to consider while looking for the cheapest option to mail small packages. These are some of them:
Package weight: What is the importance of your shipment? Is it less than ten pounds, or less than one pound? The heavier the weight, the more expensive they get for small products.
Does your package cause using a flat envelope or a larger box? Dimensional weight costs may apply based on the dimensions of your package.
Carrier and pricing: Rates and incentives will vary per airline.
To determine the cheapest option to deliver a package to Australia, follow steps:
Weigh and measure your package in pounds (L x W x H inch) Shipping from USA to Australia
Use our shipping calculator to enter the dimensions and weight of your item.
Give the thing you're mailing a name and a value.
Fill in the addresses for where you're sending from and where you're sending to.
Affordable shipping to Australia delivery services
International Drop Off — You need a speedier delivery time  to save money. You can use our FedEx-operated own-brand service. Make a reservation online and drop off your box at a FedEx location near you for delivery to Australia in 2-5 business days.
Asendia e-PAQ Plus is the most cost-effective solution for sending small parcels to Australia from the United States. This cost-effective monitored postal service delivers to Australia in 6-16 business days and is suitable for packages and containers up to 4 pounds.
Pitney Bowes Standard and EMS Parcel Post are two other low-cost shipping choices to Australia from the United States. Based on where you're sending from and to. Also  delivery dates range from 7 to 18 business days. You will be able to trace your shipment with both of these services, although monitoring reports would be less frequent than with a regular and timely delivery service. Shipping from USA to Australia
Shipping cost to Australia.
Asendia e-Paq Plus 5lb $62.59 1lb $23.78
EMS Parcel Post Pitney Bowes Standard 10lb $99.64
EMS Parcel Post 20lb $163.40
EMS Parcel Post 30lb $233.75
Because of its distance from the world's major countries, shipping to Australia is costly. It also takes longer for a package to arrive in Australia from the United States, Europe, or China.
Why is postage from USA to Australia so expensive?
Due to the more general steps, the parcel must travel before getting to its destination. Hence international shipping costs more than domestic shipping.

Deliveries within the United Kingdom are usually delivered by road to a depot. Or sorted by destination. The parcels are then delivered by another driver to transports them to destination . Shipping from USA to Australia

But, international deliveries cause a significant amount of extra effort. Before loading them into a cargo plane, parcels pass through a depot and are transport to an plane . The plane then transports all packages to the destination country. Each one must pass through customs for inspection . Once the items have

been cleared

, there is handing over to the recipient.

After the items have

been cleared

, they

are handed

over to the courier to finish the final leg of the journey.

Of course, this extra effort must

be reflected

in a courier's quote. It's also worth considering the more customs fees that may be payable. This when you mail outside the European Union.

The most common reason that senders

are hit

is that they haven't chosen a suitable courier for the job. Shipping from USA to Australia
Best us forwarding service Australia
Consumers can shop from US stores that don't ship to Australia through freight forwarding services. They place orders for products to be sent to a freight forwarder's US address, which is usually a warehouse in a state with no or low sales tax, and which receives and forwards the orders to Australia for a charge.
What is their mechanism of operation?
Freight forwarding firms collect goods from US retailer. Also keep them in their warehouse. Lastly offer additional services like repacking and consolidation.
They then use their postal service, the US Postal Service, or courier service to send your package to your Australian address (DHL, UPS, FedEx. The freight forwarding business will charge you postage fees and a variety of other fees based on the services supplied. Shipping from USA to Australia
Instructions in a step-by-step format
Register with the freight forwarding agency of your choice.

When you order from US stores, you should use your U. S shipping address.

Many freight forwarders will send you a shopper to make the buy for you . If the retailer does not take your Australian credit card in exchange for a charge..

When the package(s) arrives in the United States, there will be signals. You may generally have many packages merged into a single package to save money on postage. There is also repacking of items to reduce bulky packaging.

Most services will ask you to specify the amount of your item so that there will be addition of a 10% GST tax to your order . Also paid to the Australian Tax Office on your behalf. You'll have to pay GST to the mail carrier when you receive your package. If the freight forwarding provider doesn't charge it.

The freight forwarder will inform you of the entire amount. This is when there is your package delivery .

Pay your outstanding balance by logging into your account. Some providers may also ask for an invoice to prove the item's listed worth.

Your package delivery is your address in Australia.
Major fees and taxes for customs
With the Australia-United States Free Trade Agreement (AUSFTA), which is comparable to NAFTA. In that it facilitates simple trade between the two nations. The US and Australia have also a free trade agreement. As opposed to other foreign nations, you won't have to pay expensive customs and tariffs. The total amount of customs costs, including processing charges. This can also  reach up to 5% of the value of the imported commodity. Shipping from USA to Australia
Customs and clearance period
Make sure you ship with plenty of time to spare because handling and customs can both take up to a few weeks. Before sending a cargo to Australia, make sure you also  comprehend any tariff codes. so that your shipment has the correct documentation and isn't delayed at customs. Shipping from USA to Australia
Transit time.
Australia is a far-off nation without any international boundaries on land. All shipments can be through air or sea because of this, which can take some time. If you don't choose expedited shipping alternatives, it can take between 7 and 10 days.
Australian clients should get information about lengthy transportation delays. So they are aware that they might have to wait a little longer . Depending on the shipment's class, shipping from the USA to Australia may need up to a few weeks. All packages is by air or sea, so bad weather and natural calamities may cause extra delays.
FAQS
Make sure you order the correct shipping box size
Remove any furniture with detachable parts.
Styrofoam-wrapped furniture
Place the furniture inside or around the box.
To keep the box together, wrap it with polypropylene strapping.
The package should be carefully measured and weighed.
How do I import a car from USA to Australia?
How much to ship a car to Australia from USA?
Car shipment to Australia from the United States starts at $1,195, with a 28–50-days turnaround time depending on the make and model of the vehicle and whether the origin is on the east or west coast of the United States. Shipping from USA to Australia
How long does it to ship from Australia to USA?
Using regular international mail, you should expect 7 to 14 business days. It takes about ten days for first-class mail to arrive. Keep in mind that most mail takes three to five days to travel across the United States and that it goes faster between large cities with airports.
How much to ship a dog from USA to Australia?
The cost of shipping a dog depends on the airline and the size and weight of your dog. For obtaining an import permit, fees are around $480 (AUD) for one dog and $240 (AUD) for additional canines.
https://ameritransfreight.com/shipping-from-usa-to-australia/
https://www.sec.gov/ix?doc=/Archives/edgar/data/1370880/000137088020000027/a10-qxfeyex20200630.ht