RORO/ CAR SHIPPING
RO/RO, Lift off / lift on Boat shipping
Project Cargo handling
Break Bulk service
Oversize Cargo shipping
Heavy Equipment shipping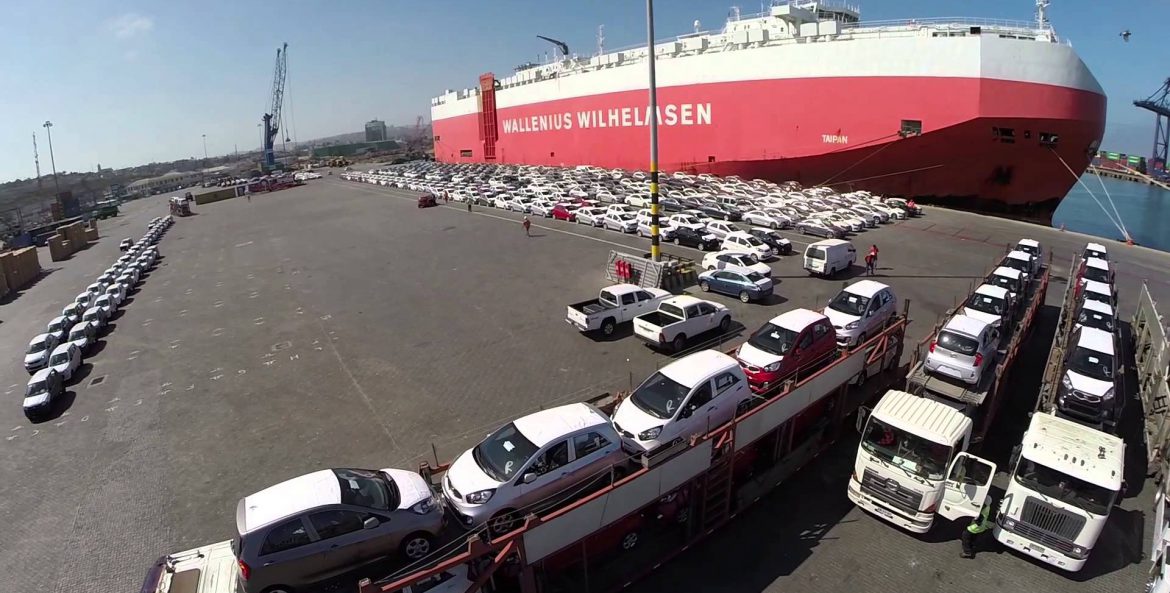 RORO SHIPPING, BREAK BULK SHIPPING
AND OVERSIZED CARGO SHIPPING:
Ameritrans Freight International offers International RORO Car shipping, Shipping container, Oversize Cargo shipping, Household goods, Boat transport, Project Cargo handling, Break Bulk service, Machinery shipping, motorcycle Shipping, ATV Shipping, Jet Ski Shipping, Ocean Freight Chartering and Heavy lifting at very reasonable freight rates.
Our RORO shipping rates are the best among Roll on roll off shipping Companies in USA and Canada. Please ask for international car shipping rates and compare RORO Car shipping vs Container shipping of cars and check our RORO Shipping Ocean Cargo Schedule. We also provide, imports and exports into and out the US, Container Shipping personal effects and International Car shipping through Shipping Container Service.
International RORO Shipping, RO/RO Machinery
from USA and Canada Ports:
We provide international shipping services, RO/RO, Lift off / lift on Boat shipping (LoLo), RORO Car Shipping and Breakbulk from most of the ports in the US and including, Baltimore, MD, New York, NY, Boston MA, Portsmouth, VA, Savannah, GA, Jacksonville, FL, Miami, FL, New Orleans, LA, Houston, TX, Galveston, TX, Long Beach, CA, Port Hueneme, CA, Tacoma, WA, USA ports, Halifax. Canada and Montreal Canada to over 200 destination ports worldwide.
RORO Shipping , RO/RO Machinery
from USA and Canada Ports:
We ship Cars , Heavy Machinery and Oversized Freight to Lagos, Nigeria, Port Harcourt, Nigeria, Onne, Nigeria, Abuja, Nigeria, Durban, South Africa, Cape Town, south Africa, Johannesburg, South Africa, Port Elizabeth, South Africa, Richards Bay, South Africa, Walvis Bay, Namibia, Mombasa, Kenya, Nairobi, Kenya, Djibouti, Djibouti, Luanda, Angola, Cabinda, Angola, Lobito, Angola, Maputo, Mozambique, Alexandria, Egypt, Casablanca, Morocco, Boma, Matadi, D.R.C.
Dar Es Salaam, Tanzania, Tanga, Tanzania, Zanzibar, Tanzania, Beira, Mozambique, Nacala, Mozambique, Berbera, Somaliland, Somalia, Hargeisa, Somaliland, Somalia, Bosaso, Somaliland, Somalia, Mogadishu, Somalia, Massawa, Assab, Eritrea, Addis Ababa, Ethiopia, Mahe, Victoria, Seychelles, Moroni, Comoros, Mayotte Island, Port Louis, Mauritius, Reunion Island, Tamatave, Madagascar, Toamasina, Madagascar, Khartoum, Sudan, Port Sudan, Sudan, Juba, South Sudan, Yei, South Sudan, Rumbek, South Sudan, Nairobi, Kenya, Kampala, Uganda, Kigali, Rwanda. Bujumbura, Burundi, Goma, Congo DRC, Bukavu, Congo DRC, Lubumbashi, Congo DRC, Lusaka, Zambia, Ndola, Zambia, Harare, Zimbabwe, Gaborone, Botswana, Mbabane, Swaziland, Manzini, Swaziland, Maseru, Lesotho.
Also we offer Roll on / Roll off services to Dakar Senegal, Douala Cameroon, Cotonou Benin, Lome Togo Abidjan, Ivory Coast, Banjul, Gambia, Conakry Guinea, Libreville, Gabon, Gentil, Gabon, Malabo, Equatorial Guinea, Bata Equatorial Guinea Freetown, Sierra Leone, Libreville, Gabon, Monrovia, Liberia, Pointe Noire, Republic Of Congo, Tema, Ghana Takoradi, Ghana, Algiers, Algeria, Oran, Algeria, Port Said, Egypt, Benghazi, Libya, Tunis, Tunisia, Alexandria, Casablanca, Morocco, Nouakchott, Nouadhibou, Mauritania, Bissau, Guinea Bissau, Bamako, Mali, Ouagadougou, Burkina Faso, Niamey, Niger, Bangui, Central Africa Republic, N'Djamena, Chad.
Lift on / Lift off Boat Shipping , Project Cargo and Heavy Equipment shipping to Europe Ports:
European ports Covered are; Amsterdam, Rotterdam, Netherlands, Antwerp, Belgium, Zeebrugge, Belgium, Bremerhaven, Germany, Hamburg, Germany, Derince, Turkey, Helsinki, Finland, Hamina, Finland, Gdynia, Gdansk, Poland, Gothenburg, Sweden, Le Havre, France, Piraeus, Greece, Southampton, UK , St. Petersburg Russia, Valencia, Spain, Piraeus, Greece, Istanbul, Turkey, Constanta, Romania, Poti, Georgia, Paldiski, Estonia, Tallinn, Estonia, Ilyichevsk, Ukraine, Koper, Slovenia, Limassol, Cyprus, Setubal, Portugal, Lisbon, Portugal, Malta, Republic of Malta, Livorno, Italy, Monfalcone, Italy, Palermo, Italy Salerno, Italy, Savona, Italy, Civitavecchia, Italy, Bar, Montenegro.
ROll on Roll off Shipping and Oversized
Freight Shipping to Middle East Port:
Abu Dhabi U.A.E, Ashdod Israel, Aqaba, Jordan, Bahrain, Beirut, Lebanon, Dammam, Saudi Arabia, Riyadh, Saudi Arabia Jeddah, Saudi Arabia. Doha, Qatar, Jebel Ali, U.A.E, Dubai, U.A.E, Kuwait, Muscat, Oman, Salalah, Oman, Sohar, Oman, Hodeidah, Yemen, umm qasr port, Iraq.
RO/RO Shipping, Heavy Machinery and Boat Transport from USA
TO ASIA SeaPorts Covered:
Batangas, Philippines, Laem Chabang, Thailand, Masan, South Korea, Busan, South Korea, Port Kelang, Malaysia, Singapore, Yokohama, Japan, Bangkok ,Thailand, Ho chi min city, Vietnam, Haiphong ,Vietnam, Sihanoukville, Cambodia, Darussalam, Brunei, Muara Brunei. Jakarta, Indonesia, Keelung, Taiwan,, Kuching, Malaysia, Kota Kinabalu Malaysia, Hong Kong, Xingang, China, Shanghai, China, Pyeongtaek, South Korea, Karachi, Pakistan, Port Qasim, Pakistan, Mumbai, India, Nhava Shiva, India, Kolkata, India, Calcutta, India, Manila, Philippines, Batangas, Philippines.
Roll on / Roll off Shipping, Car
Transport to South America Ocean Ports:
Vitoria , Brazil, Rio de Janeiro, Brazil ,Santos, Brazil, Parangua, Brazil, Fortaleza, Brazil, Montevideo, Uruguay, Cartagena, Colombia San jose, Costa Rica, Puerto Rimon, Costa Rica, Valparaiso, Chile, Santiago, Chile, San Antonio, Chile, Iquique, Chile , Guayaquil, Ecuador, Manta, Ecuador. Zarate, Argentina, Buenos aires, Argentina, Montevideo, Uruguay, Asuncion, Paraguay, Callao, Peru, Matarani, Peru
LIft on Lift off Boat shipping and Oversize Freight Shipping
To Oceania and Australia Ports:
Brisbane, Australia, Fremantle, Australia, Melbourne, Australia ,Sydney, Australia, Kembla Port, Australia, Auckland, New Zealand, Tauranga, New Zealand, Lyttelton, New Zealand, Wellington, New Zealand, Suva Fiji, Lautoka, Fiji.
CAR SHIPPING , BOAT SHIPPING FROM USA TO HAWAII
AND SOUTH PACIFIC ISLANDS:
Hilo Harbor, Honolulu Harbor, Oahu, Pearl Harbor, Kahului Harbor, Maui, Nawiliwili Harbor,Port Allen Harbor, Kauai, Hawaii.
Suva, Lautoka, Fiji, Nukuʻalofa, Tonga,Honiara, Noro, Vauvau, Solomon islands Seaports, Alofi, Niue Island, Rarotonga, Aitutaki, Samoa, Apia, American Samoa, Pago Pago, Nauru, MICRONESIA ISLANDS, Guam, Hagåtñ, North Mariana Islands, Saipan, Tinian, Rota,Caroline Islands, Palau, Yap, Chuuk, Pohnpei, Kosrae, Marshall Islands, Majuro, Kwajalein Atoll, Ebeye, Kiribati, Betio,Tarawa Atoll, French polynesia, Tahiti, Papeete, Bora Bora.
LOLO MACHINERY SHIPPING AND BOAT TRANSPORT TO CARIBBEAN
AND CENTRAL AMERICA SEAPORTS:
San Juan, Puerto Rico, Las Mareas, Puerto Rico, Ponce, Puerto Rico, Freeport, Bahamas, Belize City, Belize, Chetumal, Belize, San Jose, Costa Rica, Puerto Limon, Costa Rica, San Juan del Sur, Costa Rica, Caldera, Costa Rica,Havana, Cuba, Matanzas, Cuba, Santo Domingo, Dominican Republic, Puerto Plata, Dominican Republic, Rio Haina, Dominican Republic, San Salvador, El Salvador, La Libertad, El Salvador, Acajutla, El Savador, San Lorenzo, El Salvador, Guatemala City, Guatemala, Santo Tomas de Castilla, Guatemala, Champerico, Guatemala, San Jose , Guatemala, Port au Prince, Haiti, Port of Spain, Trinidad and Tobago, Point Lisas, Trinidad and Tobago, Cap Haitien, Haiti, Puerto Castilla, Honduras, Puerto Cortes , Honduras, Kingston, Jamaica,Ocho Rios, Jamaica, Montego Bay, Jamaica.
Puerto Cabezas, Nicaragua, Puerto Benjamin Zeledon, Nicaragua, Panama City, Panama, Manzanillo, Panama, Colon, Panama, Balboa, Panama, Cristobal, Panama, Acklins Islands, Andros Island, Anguilla,Antigua and Barbuda (St. Johns), Oranjestad, Aruba, Netherlands Antilles, Bridgetown, Barbados , Bimini, Bonaire, Netherlands Antilles, British Virgin Islands,Cat Island Crooked Islands, Willemstad, Curacao, Netherlands Antilles, Roseau, Dominica , Eleuthera, Grand Turks, Great Abaco, Great Exuma, Great Inagua, St. George's, Grenada, Guadeloupe, Long Island, Marie Galante, Fort de France, Martinique, Mayaguana, Netherlands Antille. New Providence, Nassau, Bahamas,Rum Cay, St. Barthelemy, St. Christopher and Nevis, Montserrat, St. Croix, Castries, St. Lucia, St. Martin, Kingstown, St. Vincent and Grenadines Turks and Caicos Islands, Virgins Islands, Hamilton, Bermuda.
RO-RO Shipping, Break Bulk, RO/RO
Machinery and Project Cargo Handled:
We ship, cars , Boats, Yachts, ocean Vessels, Ocean barges, earth moving equipment, excavators, Backhoes, oil drilling equipment , Riggs and any other Over Size and Over dimensional Heavy Equipment hauling .
Also handled are Oil and gas drilling equipment transportation, badges and oversize machinery and equipment shipping, heavy lift Cargo, Auto transport, Project cargo shipping, Heavy machinery shipping, Earth moving equipment transport, oil and gas machinery shipping, military equipment shipping, reactors shipping, turbines shipping, Boilers shipping, Locomotives.
Ocean Freight
Chartering:
Ameritrans freight International is a global leader in the ocean charter of heavy lift Cargo and project cargo handling. We support leading clients with a fleet of multi-purpose and heavy lifting vessels. Our global project Cargo logistics helps charterers strategize and execute Project cargo transportation on a voyage charter , Contract of Affreightment, a time charter, a bareboat charter or liner services around the world.
The Ameritrans Chartering fleet ranges from Handy size, ships weighing between 28,000-40,000 DWT, Handymax, ships of between 40,000-50,000 DWT in weight, Panamax, DWT of between 60,000 to 80,000 tons, Aframax, generally tankers from between 75,000 and 115,000 to DWT, Suezmax,–DWT of around 150,000 tons.
We also Charter Malaccamax, DWT of between 280000 to 300,000 tons in terms of container ships, Capesize vessels, VLCC (Very Large Crude Carrier), supertankers between 150,000 and 320,000 DWT, ULCC (Ultra Large Crude Carrier), supertankers between 320,000 and 550,000 DWT, Seawaymax, with a DWT of between 10,000 to 60,000 tons, Bulk Vessels, Breakbulk Vessels ,Ro-Ro Vessels,Multi-purpose Vessels Tanker Vessels, Crude Carriers ,LNG Carriers , Reefer Vessels.
RORO shipping
RORO SHIPPING AND BREAK BULK SHIPPING
Project cargo break bulk shipping
PROJECT CARGO SHIPPING AND BREAK BULK SHIPPING