Historical ocean freight rates to ship a container to Italy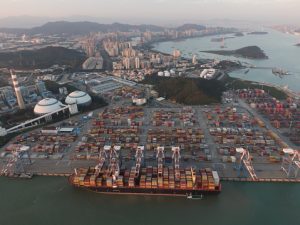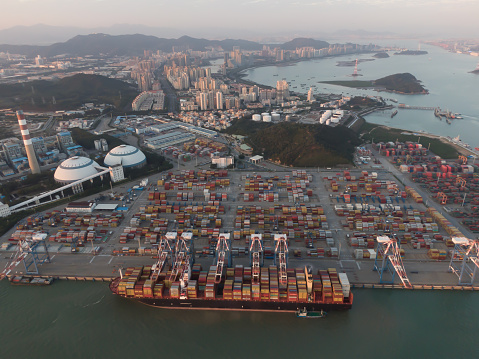 You must know every step of the shipping process to send a container to Italy. We lay out all you need to know in this post, including choices for container shipping, anticipated shipping costs and transit times, the terms of the agreement and customs clearance, and a few tips on choosing your ocean freight mode.
How much does it cost to ship a container to Italy?
On average, shipping a container to Italy ranges from $1000 to $4550 US dollars. These are the typical costs of shipping a container from the United States to Italy. Cheap International Shipping to Gambia from the USA   The lowest rates are available for filling and sending 20- and 40-foot containers (FCL) with all kinds of cargo, including commercial cargo, vehicles, and household goods for international shipments to Italy.
Please get in touch with our quotation team to acquire an accurate rate to ship your container to the main container ports in Italy. The shipping timeframe to ship a full container to Italy depends on the container size (20ft or 40ft) and the scheduled route.
 Factors to consider to ship a container to Italy:
The cost of shipping a container to Italy will vary depending on;
Type of sea container you choose to ship,
Cost of fuel (BAF),
Size and also the weight of the cargo,
Destination port in Italy,
The route you choose to ship your container, if it is necessary. The cost of sending your container to Italy from any global location can only be more precisely estimated when we have that information.
Will shipping costs to Italy by ocean become cheaper in 2023?
Yes, the rates did start to decline in the first quarter of 2023 gradually, and they are expected to keep doing so. You compute the ocean freight rate by following the value of oil (BAF), cargo dimensions, weight, ports of export and destination, and season congestion.
Shortest transit time to ship a container to Italy:
The route from New York Port to the Port of Genoa, Italy, with an average travel time of 20 to 25 shipping days, is one of the shortest transit times for shipping a container to Italy. The Dallas-Genoa route offers the quickest container shipping to Italy, with an average travel duration of 10 days. The subsequent quickest routes take an average of 10 days from Nashville to Genoa and ten days from Worcester to Genoa.
Longest transit times to ship a container to Italy:
The longest route originates at the Los Angeles, USA port, with an average transit time of 40 days. Oakland to Genoa has a 51-day average transit time, the longest route for shipping containers to Italy. The longest routes are Seattle to Genoa, which takes an average of 42 days, and Boston to Genoa, which takes 49 days.
How to export a container to Italy
The cost of ocean freight, which is applied to the import of goods into Italy, ranges from $450 to USD 4850 for shipping from the port of export to the port of import, plus import fees from Italy customs, which are applied on the import of goods into Italy and range from an average of 1.84% to 11% tariffs plus 20 percent European customs VAT. These fees are calculated on the cost, insurance, and freight value (CIF) used to pay import taxes in Italy.
Suppose your company applies for an agreement on trade in Italy, and some Italy legislation sets it for importation without taxes to Italy. In that case, you are free from paying these duties, or less will be paid. Similar to how the local point charges for bringing all types of daily cargo to Italy, everything must be paid in full to Customs plus any additional costs not included in the sea freight or customs price to transport the container to and from the point of import.
The commercial invoice must be transcribed into English & the precise packing list, including the quantity, kind, and destination of the shipment, is required for importation into Italy. You must also give the following paperwork to Italian Customs:
The following documentation is essential for imports:
Shipping company's original bill of lading, sea waybill, or airwaybill
Packing list
Commercial invoice
Combined Certificate of Value and Origin (CCVO)
Power of attorney authorizing your customs broker to clear the import for you with Italy Customs.
Manifest for a bill of lading is utilized for tax, release, and import purposes.
The number for Tax Identification in Italy
Both the commodity and the location of the tax subheading
Getting registered as an importer in Italy
Italian inventory transfer (original)
Possess a business or company license in Italy that certifies your commitment to importing.
Italy debt-free
A trade or company patent in Italy must indicate that you are dedicated to importing.
Phytosanitary Export Certificate from the country of origin (simple copy)
Establish the terms of the Incoterms agreement for importation.
Find a good customs broker in Italy.
Shipping Household Goods to Italy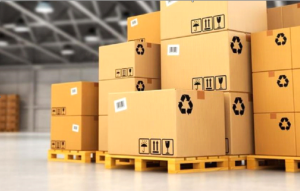 It would help if you calculated how many shipping containers you'll need to send household goods to Italy. Before moving, it's best to purge whatever you don't need to reduce the expense of transportation. You probably do not require one full container when moving a small amount of furniture. It would help to choose less than container load shipping in that situation. You won't be required to pay for the space that you occupy by doing this.
A 10-foot container is likely sufficient for a home with 1-2 bedrooms. The furnishings of a typical 3-bedroom house should fit in a 20-foot container. If your home has four bedrooms, you can choose between a 20-foot and a 10-foot container. If your home is even larger, you'll likely need a 40-foot container to transfer your goods.
Less Than Container (LCL) Shipping Costs
LCL shipping to Italy is a less expensive option than container shipping.
Household Goods $650
Personal Effects $780
Major shipping ports in Italy
Depending on where you're going, one of Italy's dozen major ports will be where you ship your goods. The most well-known Italian ports are listed below:
The biggest port in Italy is in Friuli Venezia Giulia, northeast of the mainland.
Port of Genoa (Liguria) is one of the largest ports from the western coast.
Tuscany's Port of Livorno, which is on the coast to the west and has good access to the neighboring areas,
Located on the island of Sardinia, the Port of Cagliari is one of the biggest Mediterranean seaports.
The greatest port in Italy regarding container shipments is located near the Gibraltar-Suez route, called the Port of Gioia Tauro (Reggio Calabria).
Airfreight from the US to Italy
The best option for urgent shipments is air freight. The quickest method of shipping is by cargo aircraft. Additionally, it's the ideal mode of transportation for guaranteeing delivery security. Due to such reasons, shipping a small consignment of perishable and valuable products through air freight is recommended. Airfreight often transports vehicles, jewelry, high-end goods, food, and flowers. A predicted transportation period should last 2-4 working days.
Advantages of air freight shipping to italy 
The advantage of this approach is that the load usually only costs around 70% as much when it leaves and arrives at its destination. In contrast, airfreight frequently incurs losses of up to 90% due to port-related costs. Additionally, customs clearance is simple with maritime transportation.
This fantastic option for bulk shipments has another advantage in that many carriers discount large quantities. Customers can also use the container as a line service, which is more convenient because it allows them to reserve cargo space from their port without going through intermediaries at other ports.
Main airports in Italy
Italy has several major airports that handle cargo, including Rome Fiumicino Airport (FCO), the busiest airport in Italy, Europe, and the globe. Milan-Malpensa (MXP) is Italy's largest airport in terms of freight and cargo.
RORO Shipping to Italy-(Roll-On / Roll-Off Service)
Roll-on roll-off is the most affordable and secure method of shipping vehicles and breakbulk freight to Italy. An effective yet affordable service is essential in the global shipping sector. Because of this, RORO shipping is the most widely used option for businesses (mining, construction, agricultural, etc.) wanting to transfer vehicles or large pieces of equipment internationally.
When using RORO, your car is simply driven onto and off a specified RORO vessel. A modular transporter, a MAFI Trailer, can be utilized if the car or freight is not motorized (static cargo).
The shipping process is safe because RORO shipping is quick and requires little lifting. Just continue driving from where you started and get off at your destination. There is no exorbitant haulage, and the cost of containers, ports, and customs processes are reasonable.
There are ports all over the world that offer RORO freight services to Italy. https://ameritransfreight.com/shipping-to-italy/Terminals are structures that on both the east and west coasts of the US are included. Size is irrelevant while using RORO. We can RORO convey any wheeled or static cargo to Italy, including cars, boats, heavy gear, and industrial vehicles.
RORO services ports of origin and destination
Our RORO shipping services to Italy are available from the main ports in the USA, including Baltimore and Jacksonville.
Vehicles and large amounts of cargo may be easily discharged at the Italian port of SAVONA. Savona is ready to welcome RORO vessels thanks to its cutting-edge infrastructure and facilities, including bunkers, a dry dock, towage, and ramps.
The Savona terminal, a part of the Port of Genoa, Italy's most well-known seaport, is known for heavy-duty cargo due to the countless cargo ships that dock there yearly. Depending on the port of departure, the sailing period ranges from 6 to 21 days.
Why use our RORO shipping to Italy services?
We are, without a doubt, the company you require if efficiency and dependability are what you seek. Also, we are your finest international shipping partner thanks to our knowledge of RORO freight. Our extensive carrier network and our transportation industry expertise.
Our team is an expert in global RORO transportation. Therefore, we thoroughly understand the procedures for importing and exporting goods and the regional business cultures in Europe. We are familiar with the framework, the ports, and customs laws.
We offer door-to-port and port-to-port RORO services throughout Italy for personal and commercial needs.
Also We can guarantee the lowest prices and the most economical RORO service to Italy thanks to our extensive lineup of carriers and agents. Since we offer RORO shipping services to ports worldwide, no destination is ever too far from our reach. Ameritrans Freight provides the greatest Roll-On Roll-Off shipping service, whether you need to ship automobiles, RVs, yachts, vans, buses, trucks, or large machinery to Italy.
Container Car Shipping to Italy
Services for international container and RoRo shipping of automobiles to Italy. Ship vehicles, including cars, trucks, SUVs, ATVs, boats, RVs and also heavy machinery, etc.
SUV (Container) $1100
Sedan via RORO $625
SUV via RORO $695
Which Items Can I Not Ship to Italy?
Certain things cannot be transported to any country. These are common in Italy:
Log and Timber products from Liberia (wood chips, poles, post, fence pickets, sheets, flooring, molding, pallet, tool handles, barrels, crates, tableware/kitchenware, shutters, blinds, cases/boxes/chests for jewelry and also silverware clothes hangers, clothespins, toothpicks, etc.).
L-tryptophan  an ingredient
Medical samples
Dental supplies & equipment
Perishables
Personal effects
Phones/modems
Radio equipment
Rubber erasers that are similar in appearance to food products that are easily ingested
Seeds
Ship spares
Shoes
Tea
Televisions
Textile articles
Toys and games containing copper sulfate
Works of art
Yarn
UN3373 Alcoholic beverages
All types of asbestos fibers
Products containing the biocide dimethyl fumarate (DMF)
Animal products
Cologne and  also Perfume Cosmetics Drugs,
Prescription and also  Non-Prescription
Medical thermometers containing mercury intended for human consumption
Animal Skins Books: hardback/paperback non-comm Certain U.S.
FAQs
Can a container containing commercial supplies or moving items be brought into Italy from the US?
If the cargo satisfies the import standards of Italy Customs, it can pass the process for the import and nationalization of goods or vehicles in Italy. The answer is yes, and I can import a container with goods and vehicles or move home to Italy from the United States.
Should I choose FCL, LCL, or Break Bulk for my ocean shipping?
Choosing the appropriate amount of ocean freight is crucial to guarantee a simple and advantageous shipping process. We provide decision-making assistance below.
Shipping to Italy using Less Than Container Load (LCL)
LCL is the best ocean freight method for you if your shipment:
not fragile, perishable, or sensitive
capable of withstanding regular handling and mobility
Consolidation with other cargo is an option
Not urgently essential .
Shipping a full container load (FCL) to Italy
FCL might be a preferable option, however, if your cargo is:
Delicate, flimsy, or perishable?
Needs for isolation
Unable to stand up to repeated handling or movement
not anticipated in Italy at a certain moment.
Bulk Break
Your shipping company will advise break bulk transportation, in which your items shipping will be  separately if your goods are too large to fit in one container.
How much space in a container do I require for my cargo?
Ocean freight containers exist in a variety of sizes, including:
Regular 40-foot length: 63.5 CBM
4 CBM in a cube 40 feet high.
It is advised that your items not fill more than half of the container if you choose LCL as your shipping method. Otherwise, using FCL as your shipping method would be simpler, more cost-effective, and more advantageous.
FCL shipping, on the contrary hand, has no restrictions on the weight and volume of the cargo. Small cargo and massive, enormous items can be transported in containers. This is why you have exclusive use of the entire container.
Which peak seasons are important for logistics in Italy?
The summer peak season in Italy typically runs from May to August. Since August is a summer holiday, we recommend you ship your cargo before that timeframe, as most local activities are usually closed for two to three weeks.
Another peak period is in October and November, before Christmas when most cargo is usually exported from Italy. While in December, imports have their peak season due to the arrival of shipments.
What kind of cargo can we RORO ship to Italy?
Motorhomes & expedition trucks:
With our proven Roll-On Roll-Off solutions, you can safely export your motor home, caravan, RV, and camper van to Italy.

Heavy industrial vehicles:

We transport mining equipment, construction vehicles, and agricultural machinery, including dump trucks, excavators, tractors, wheel loaders, and trailers.

Trucks & trailers:

We have no secret about shipping trucks abroad. The most cost-effective way to ship your available truck or trailer to Italy is via roll-on, roll-off.

Boats & yachts:

RORO is the ideal method for shipping various watercraft to Italy, including yachts, powerboats, jet skis, sailboats, etc.
Break-bulk cargo
Ship any over-dimensional loads, up to 100t, that don't fit into a typical shipping container, including trucks, excavators, dozers, crushers, and more.